Date of Release: Monday, 06-Sep-2021
Feature Detail & Updates
We have released a paid feature which allows you to send out a survey through either SMS or email means to diners. The survey is automatically sent out the day after diners' visit to the venue.
Survey questions and content can be customized per venue.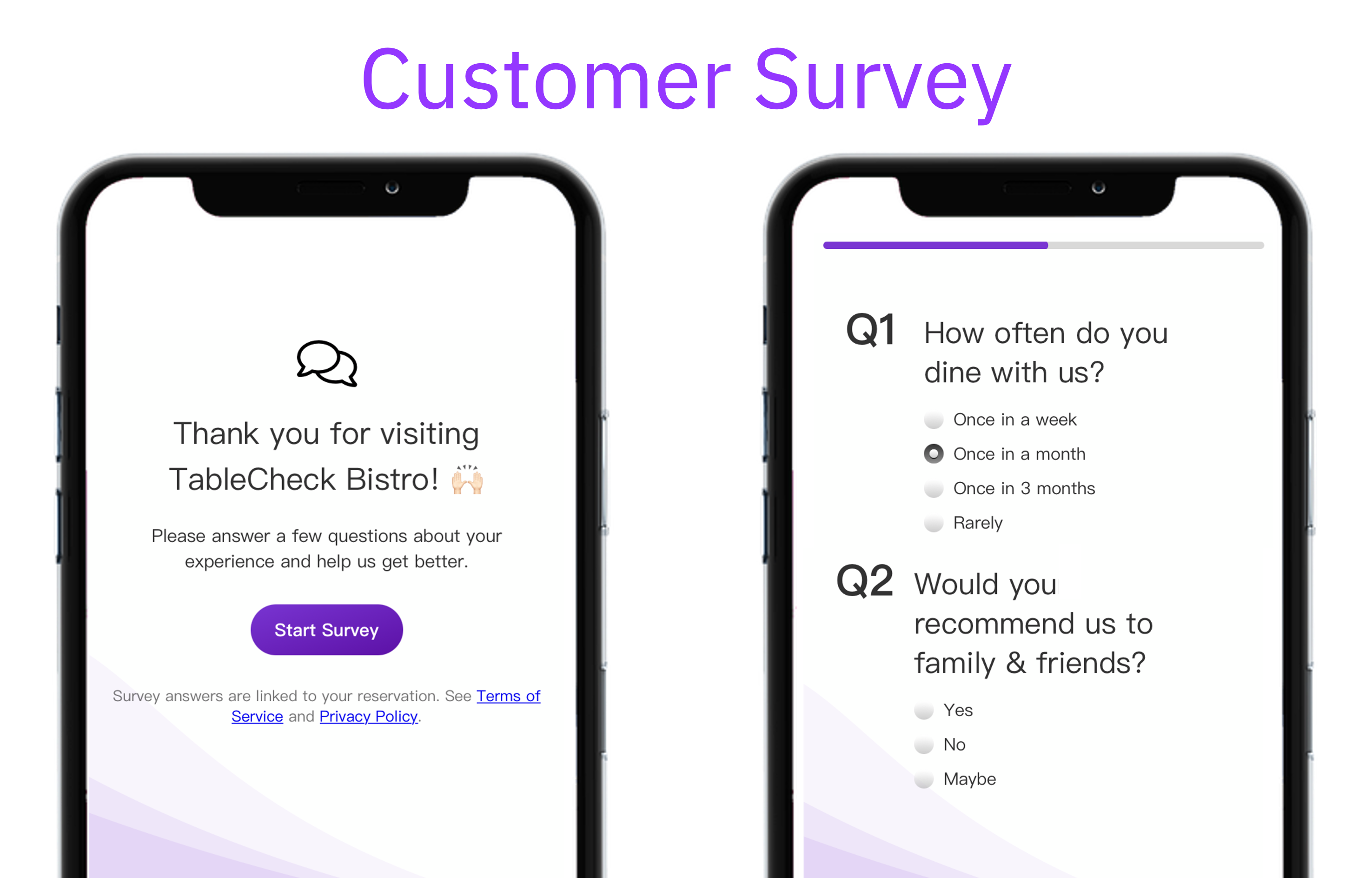 Survey Content
Survey Introduction screen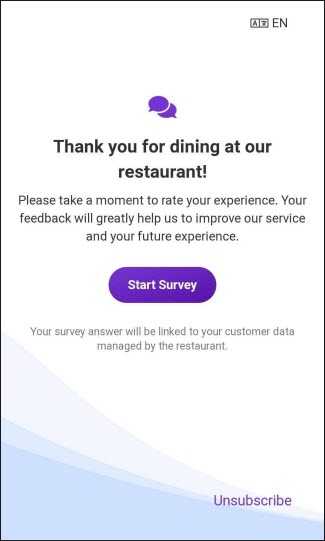 Survey Question screen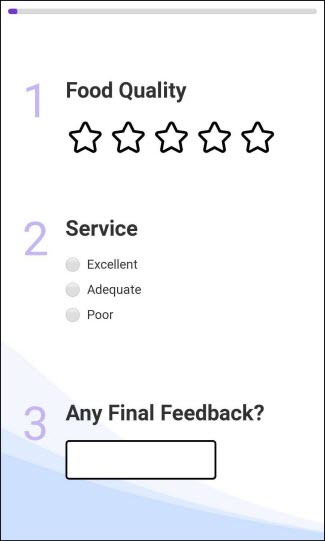 Survey Completion screen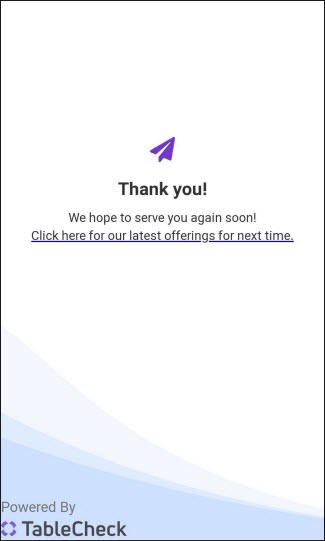 ---
Demo Request & Price List
Interested in the feature and would like to learn more about what it can do? Simply write in to our sales team to request for a feature demonstration and a quote!