Service Categories allows you to link tables and/ or menu items to specific sections/ categories in the restaurant.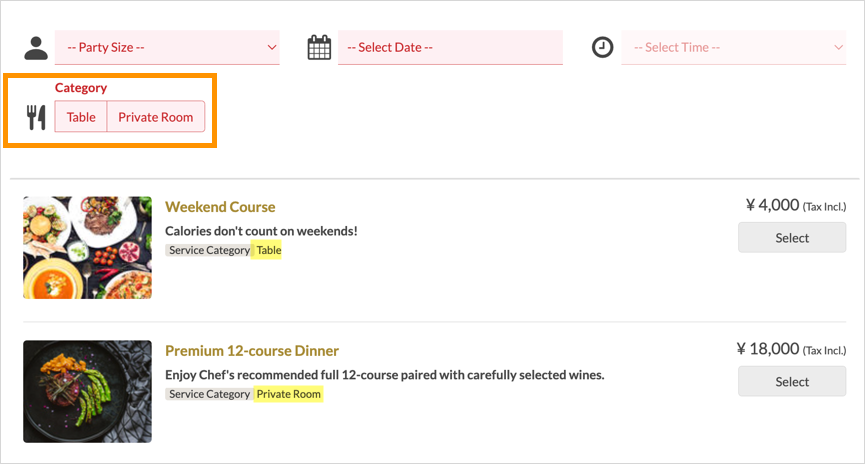 Use-cases

1. Accepting both Pick-up & Delivery

2. Different sections in the restaurant
Setup:
1.Request Support Desk to add a Service Category
Multiple service categories can be set up. (Service category name can be up to 15 characters.)
---
2.Selecting Service Category in Table Settings
Please set the service category for all table layouts you are currently using.
Please note that sables with no service category registered will not be able to accept reservations.
To select a Service category for tables, go to Table Settings -> Edit Table(s)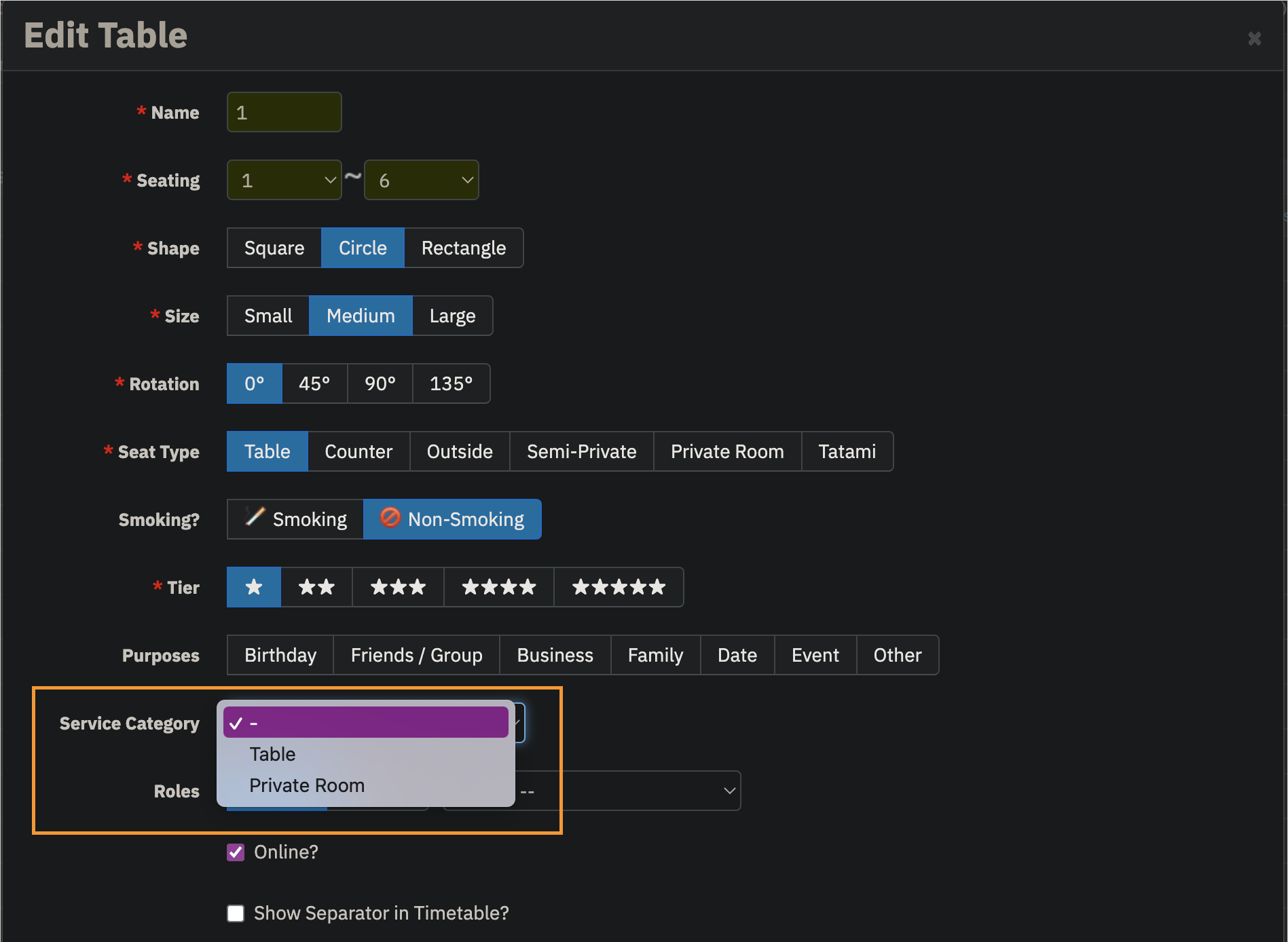 After selecting service categories, please check the Table List again. The service category selected for each table should be displayed as shown below.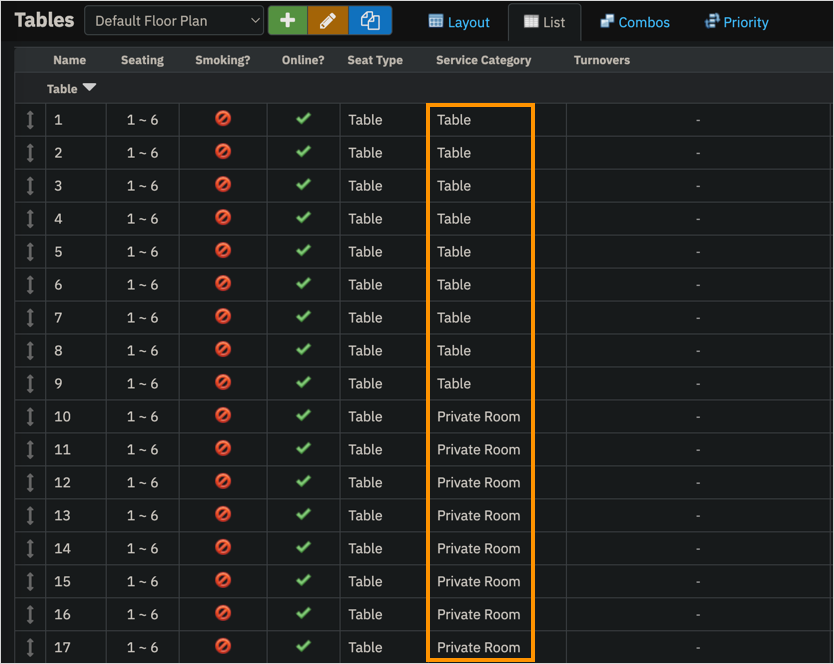 ---
3.Selecting Service Category under Menu Settings
Go to Menu Settings -> Edit Menu Item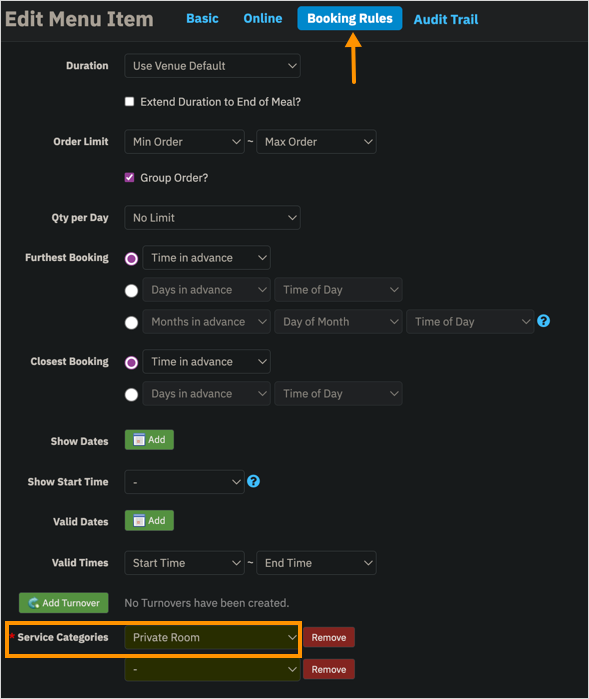 Selecting Service Category on TableCheck will narrow down the menu items displayed.

Please note that if you do not select a service category under menu items, all menu will be available in all service categories.