Version: 3.99.0
Release Date: 12-Feb-2020
New Feature Details
It is now possible to search an outlet from the list of outlets in a franchise on your Manager system.
Step 1: On the Manager system, click the existing shop/ outlet you are logged into.

Step 2: On the search window thus displayed, you can start typing the shop name and the relevant results will be filtered from the list.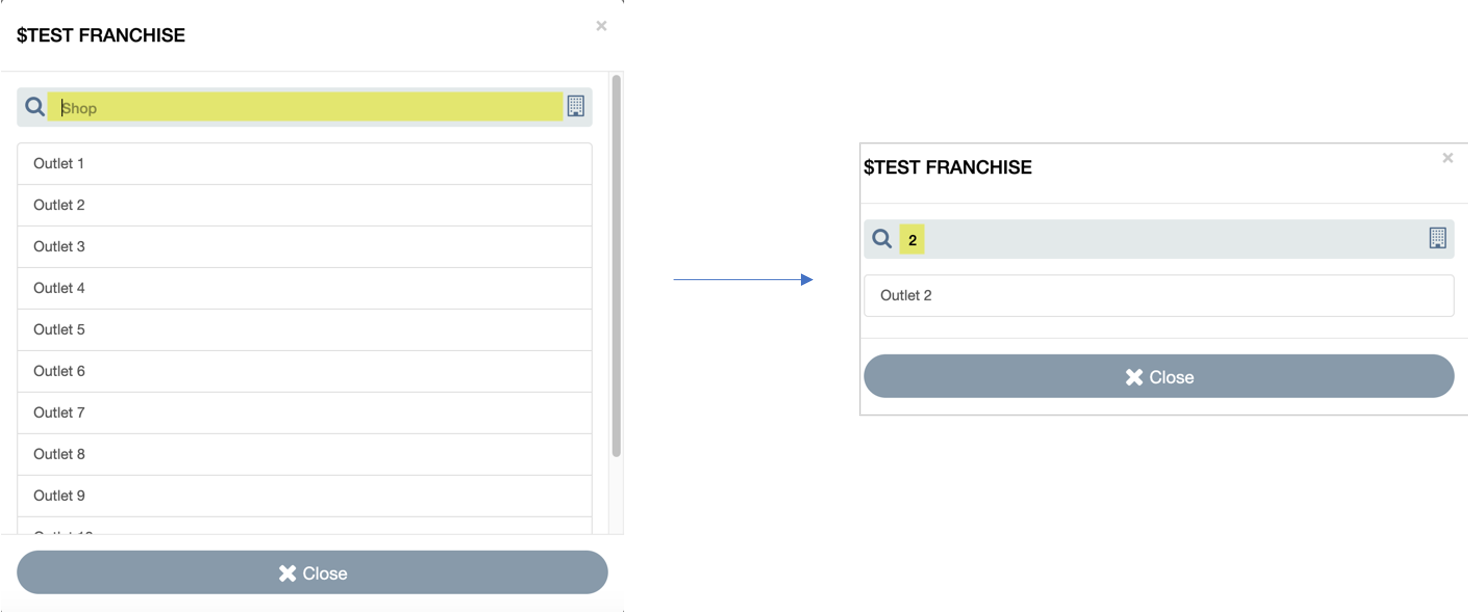 Note

: The search field is available only if there are 11 or more shops in a franchise.