Version:3.100.0
Release Date:25-Feb-2020
■ New Feature & Update
It is now possible to configure Cancellation Policy in Settings.
■ New Feature Details
Change in Cancellation Policy Configuration
You can now change the Cancellation Policy for your outlets..
To be able to configure the Cancellation Policy, you need to have appropriate authorization.
Click here
to know more details about authorizations.
1.In Settings, go to

Shops

->

Settings

If you cannot find the

Shops

button, click on

Settings

under the Setup drop-down
---
2.Click on the Cogwheel icon (Setup) for the desired shop

---
3.
Click the

Payment

tab

at the top of the screen and set the cancellation policy. Click

Update Shop

when done.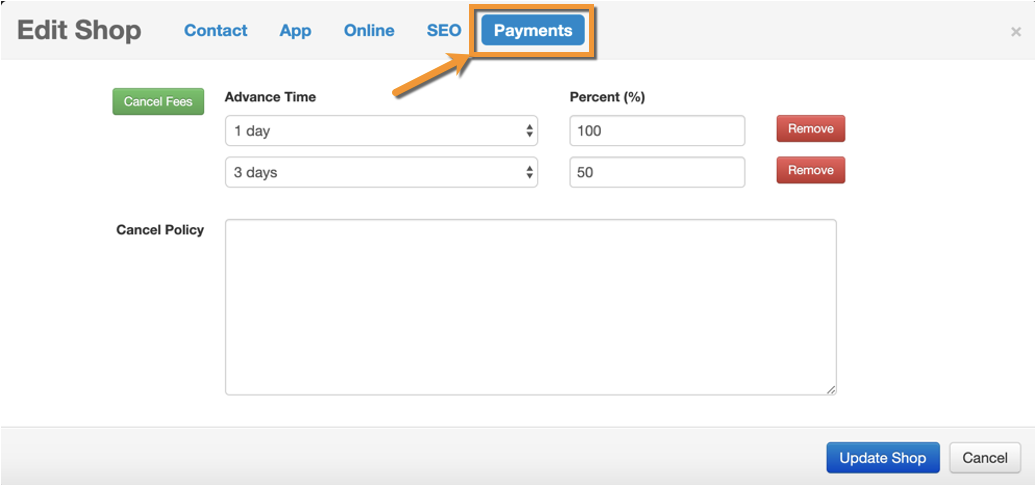 ---
The configured cancellation policy is displayed when a diner makes a reservation on TableCheck.
Cancellation Policy on TableCheck Reservation Review Page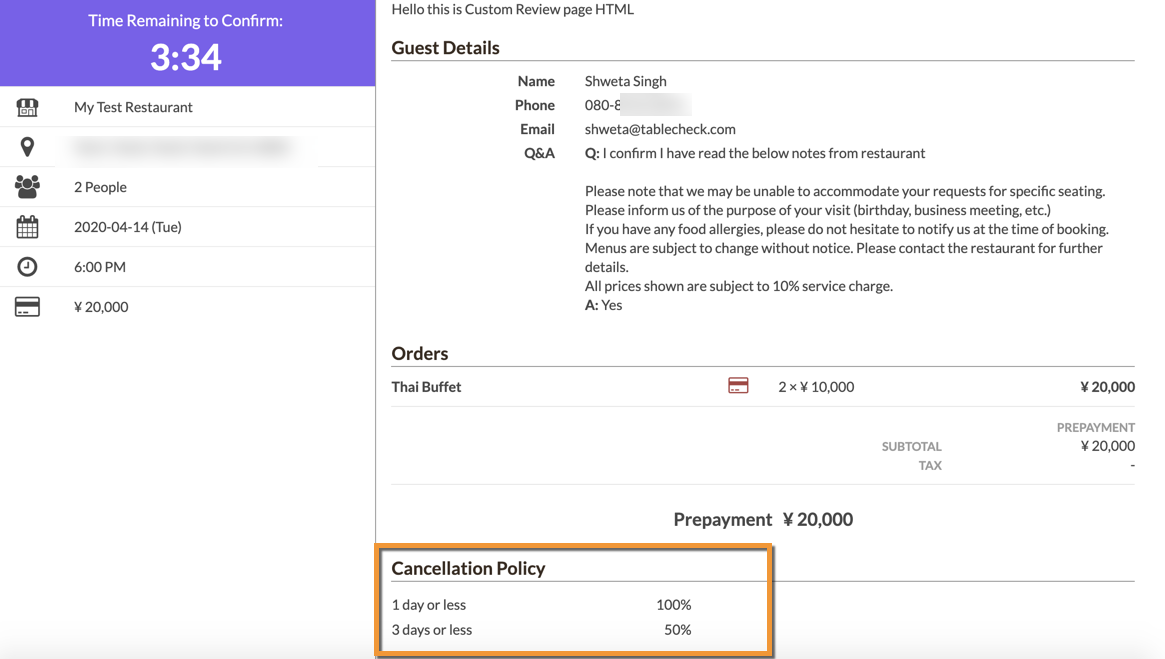 When diner cancels a reservation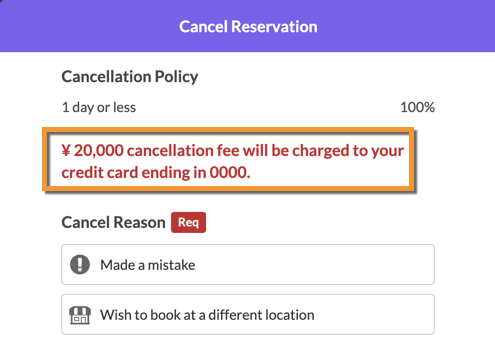 In addition, if you use the Credit Card Integration feature, the

Cancel Fee

button will be displayed on TS 3.0 (Operation System) once the reservation falls between the time range configured in Cancellation Policy.
a. Outside the Time Range
b. Within the Time Range