Learn how to sort your menus in the order you wish to present on your TableCheck booking page.
Setting Up
1. Select on the Menu setting located on the left panel.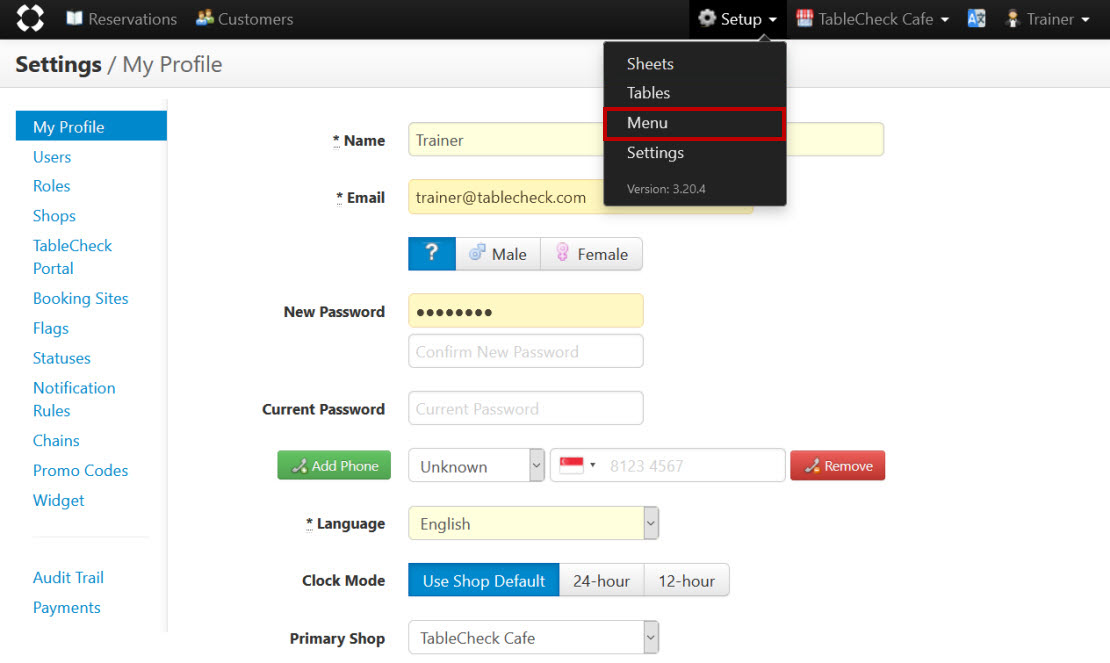 ---
2. Switch to the TableCheck tab.

---
3. Click, hold and drag the individual menus to the order you like with the arrow sliders located on the left.
Menus located at the top appear first on TableCheck while the menus located at the bottom appear last.