This setting allows you to change your login email address and your password from the settings page.
※ For instructions when you forget your password, please click here.
Setting Up
Login to the Settings screen.
You will immediately be brought to the "Settings / My Profile" page.
You may now change your login email address and password accordingly.
※ Passwords must be at least 8 characters long.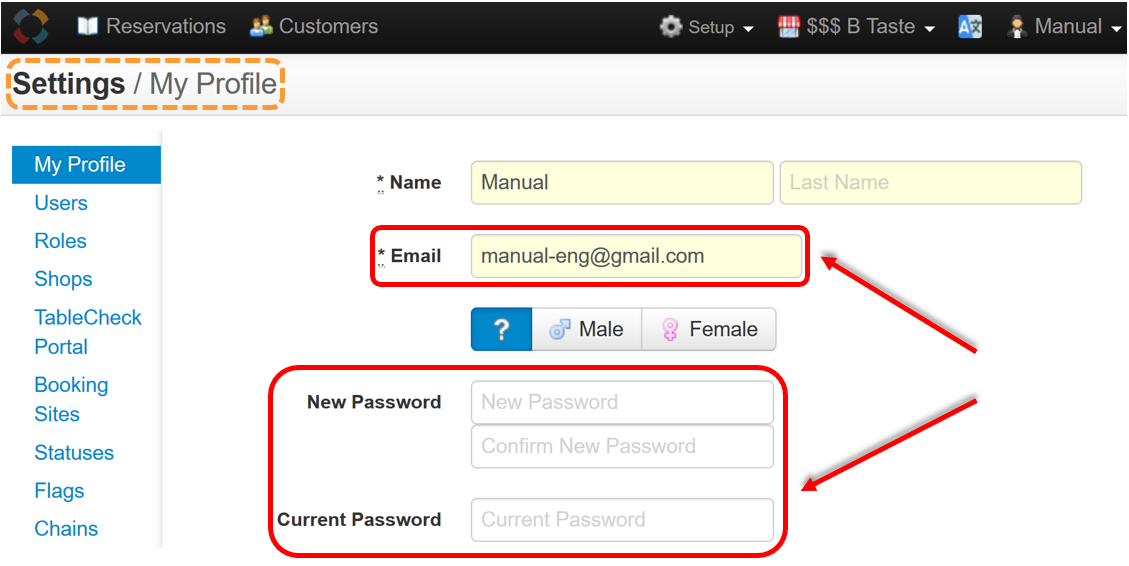 2. If you are currently already logged in, and on a different setting screen, simply
proceed to the settings page by clicking the "setup" wheel icon → Settings.