Deleted menus can be easily restored by following the steps in this article.
Setting Up
1. Select on the Menu setting located on the left panel.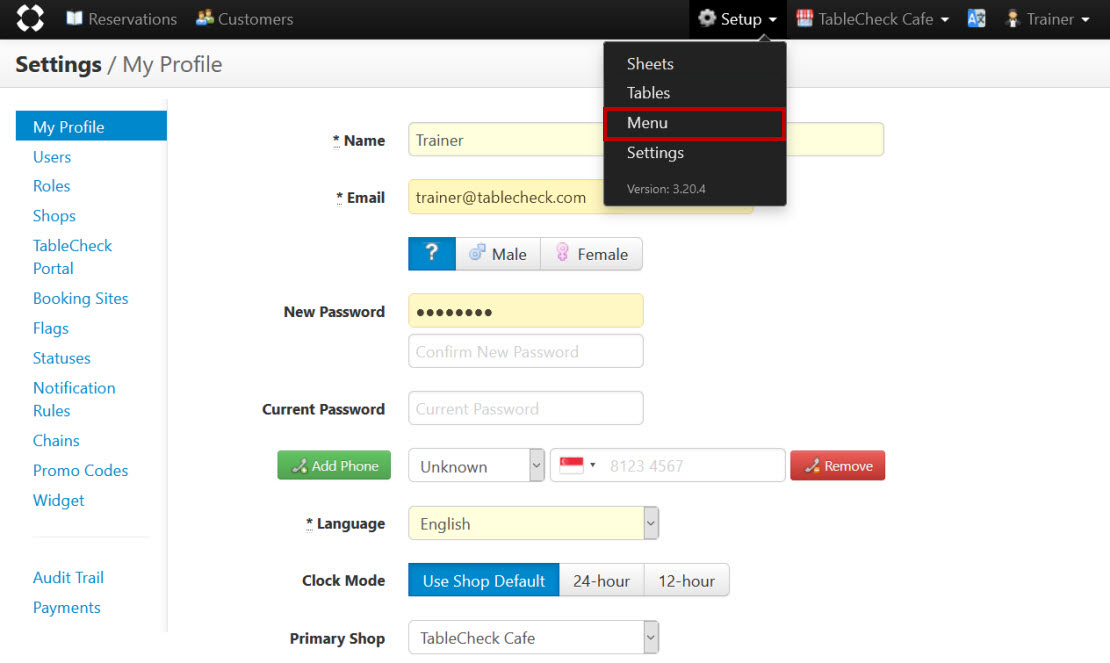 ---
2. Proceed to the Deleted view.

---
3. Select the menu you would like to restore by clicking on the green arrow icon to restore.

---
4. Check the details of your menu, and click on the Update Menu Item upon confirmation.