If a reservation is made via the automated response system, Miseban, you will receive a notification in the Manager system under the "Online" tab.
Steps To Take
1. Select the reservation entry made via Miseban under the "Online" tab.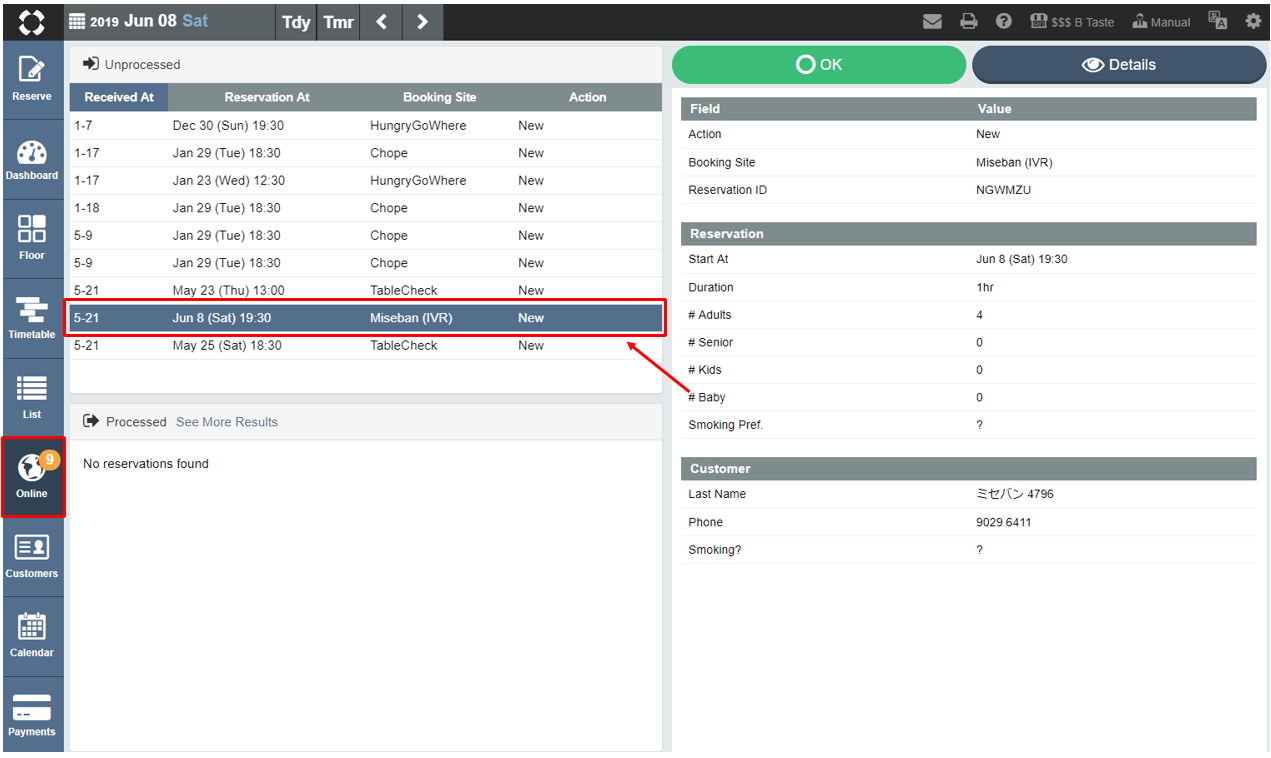 2. Click on the "Details" button to view more information pertaining to the reservation.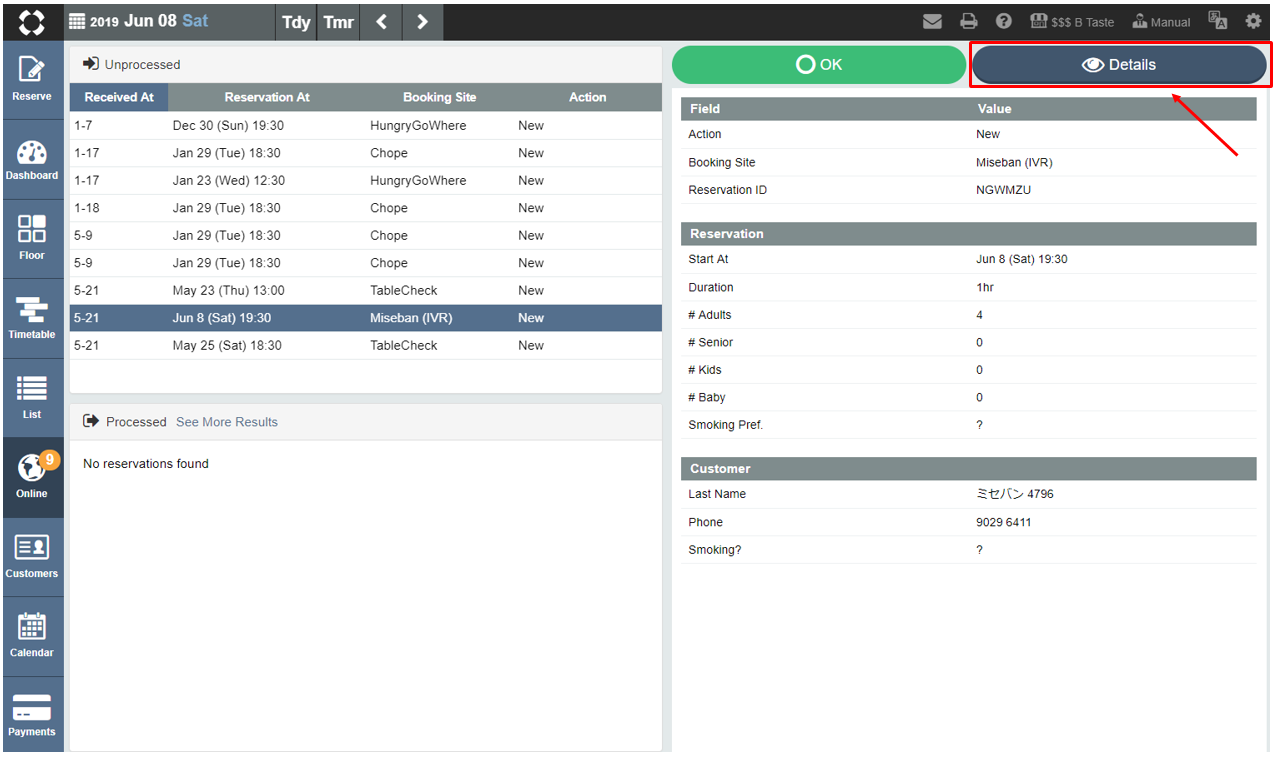 3. By clicking on the

button, the name of the customer will be played.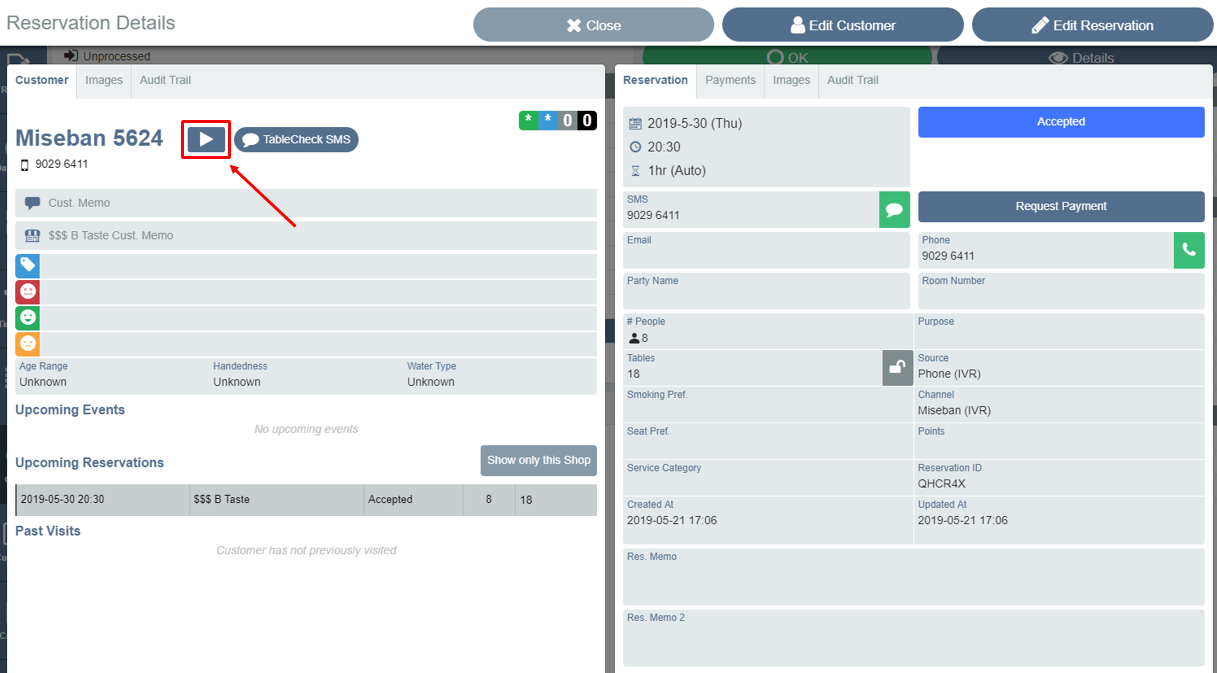 4. Proceed to replace the reservation's name with that provided in the recording, by clicking on
the "Edit Customer" button.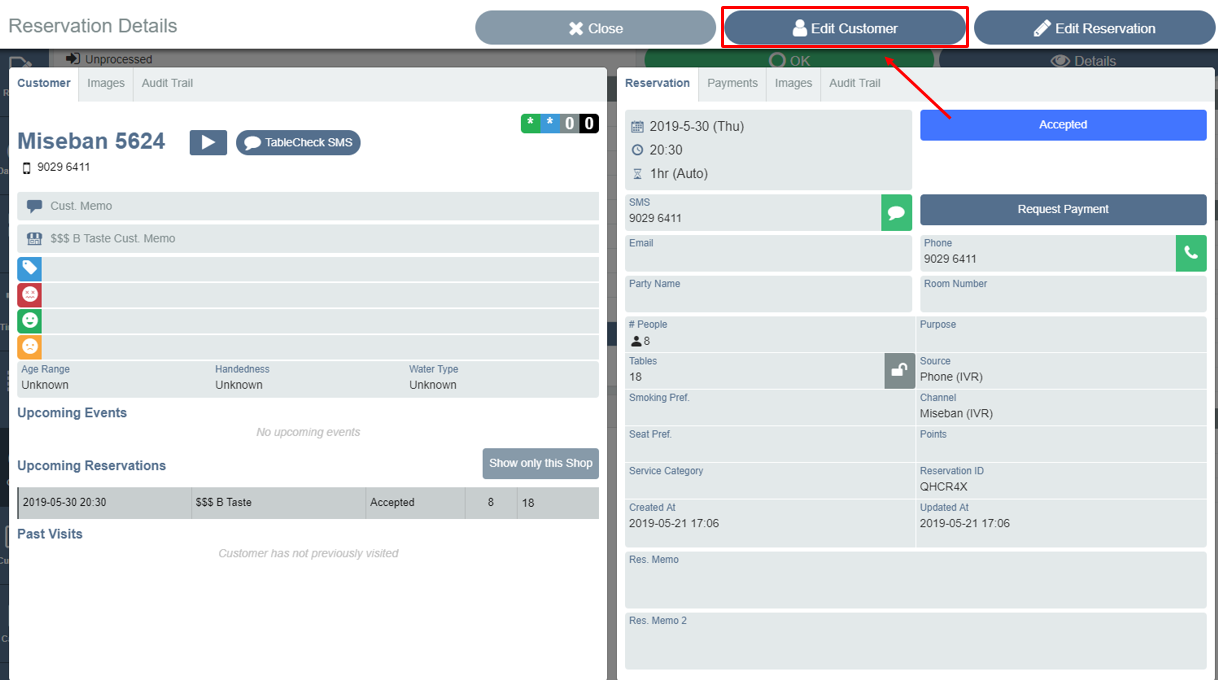 5. Once all changes have been saved, return to the "Online" tab, and click on "OK" to clear the
notification from your list.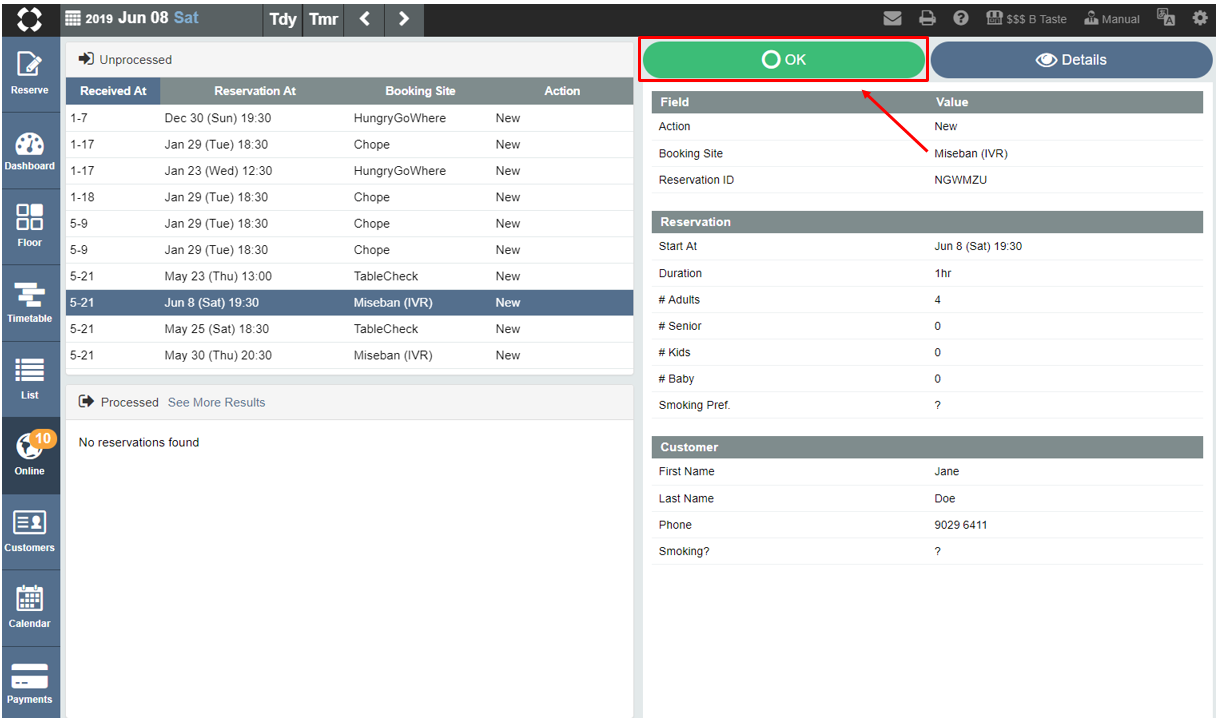 ※ Always be mindful of your device's volume level when playing the name recording.