Once the table for a Waitlist customer is secured, you can send a SMS to a customer.
1. Click the waitlist customer under the Waitlist tab and click Seat & Page at the bottom of the screen.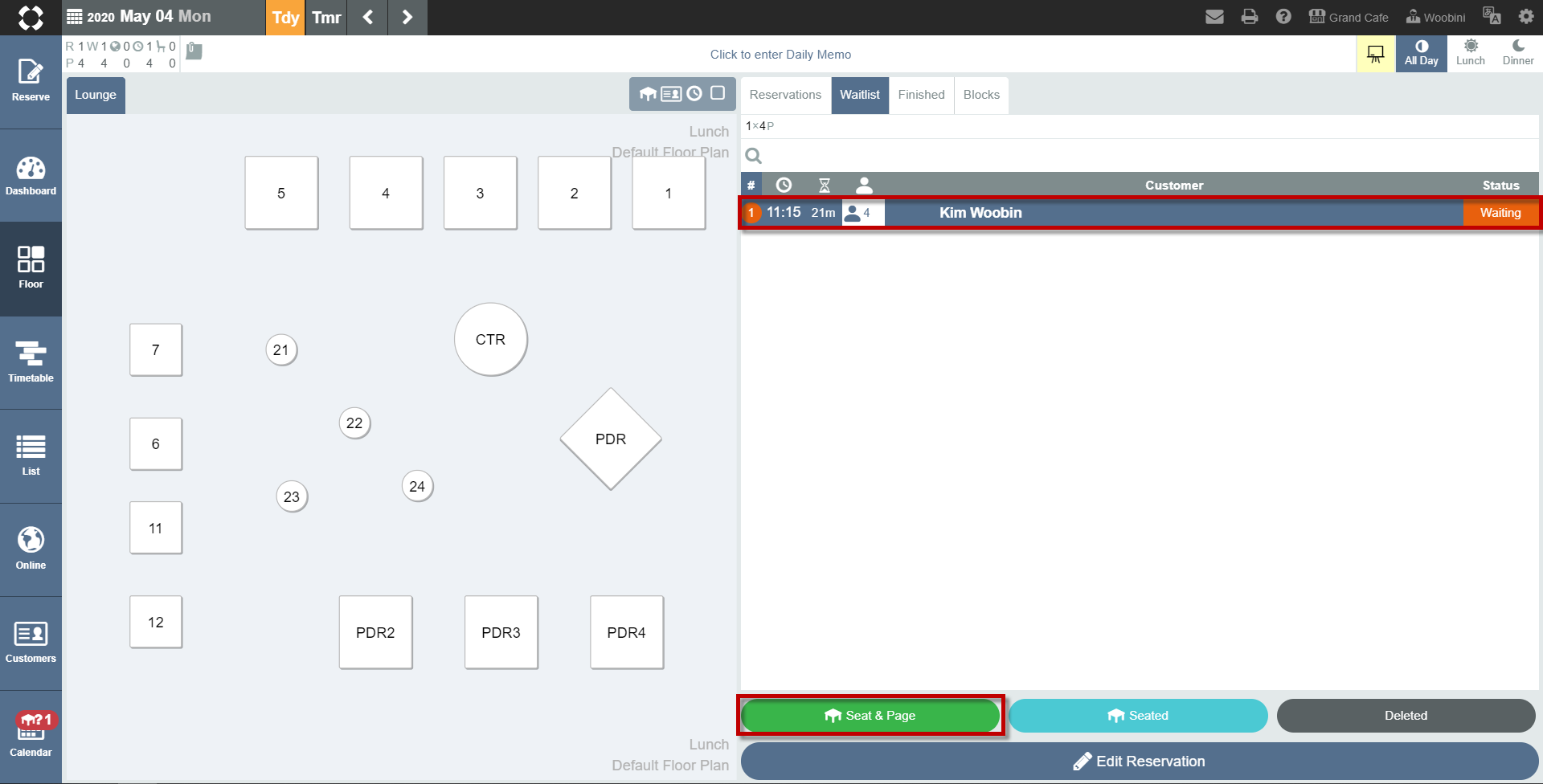 2. You can assign the table or enter other information on the Reservation Form on the right side and click Save.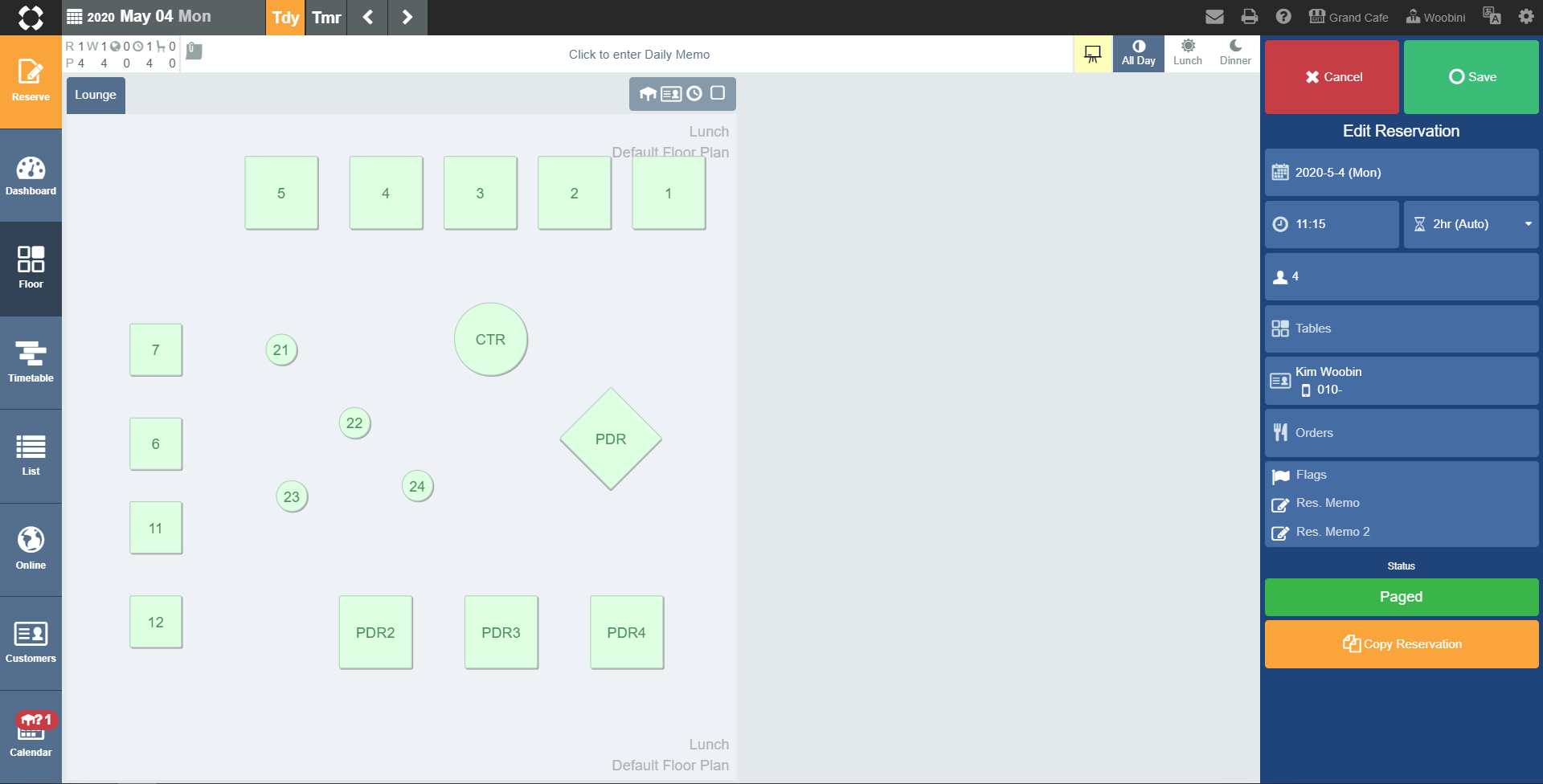 3. Select who updated the change to the Waitlist customer.

4. Click Send button to send SMS message.

5. Status is now changed to Paged, and the reservation is also displayed under Reservations tab.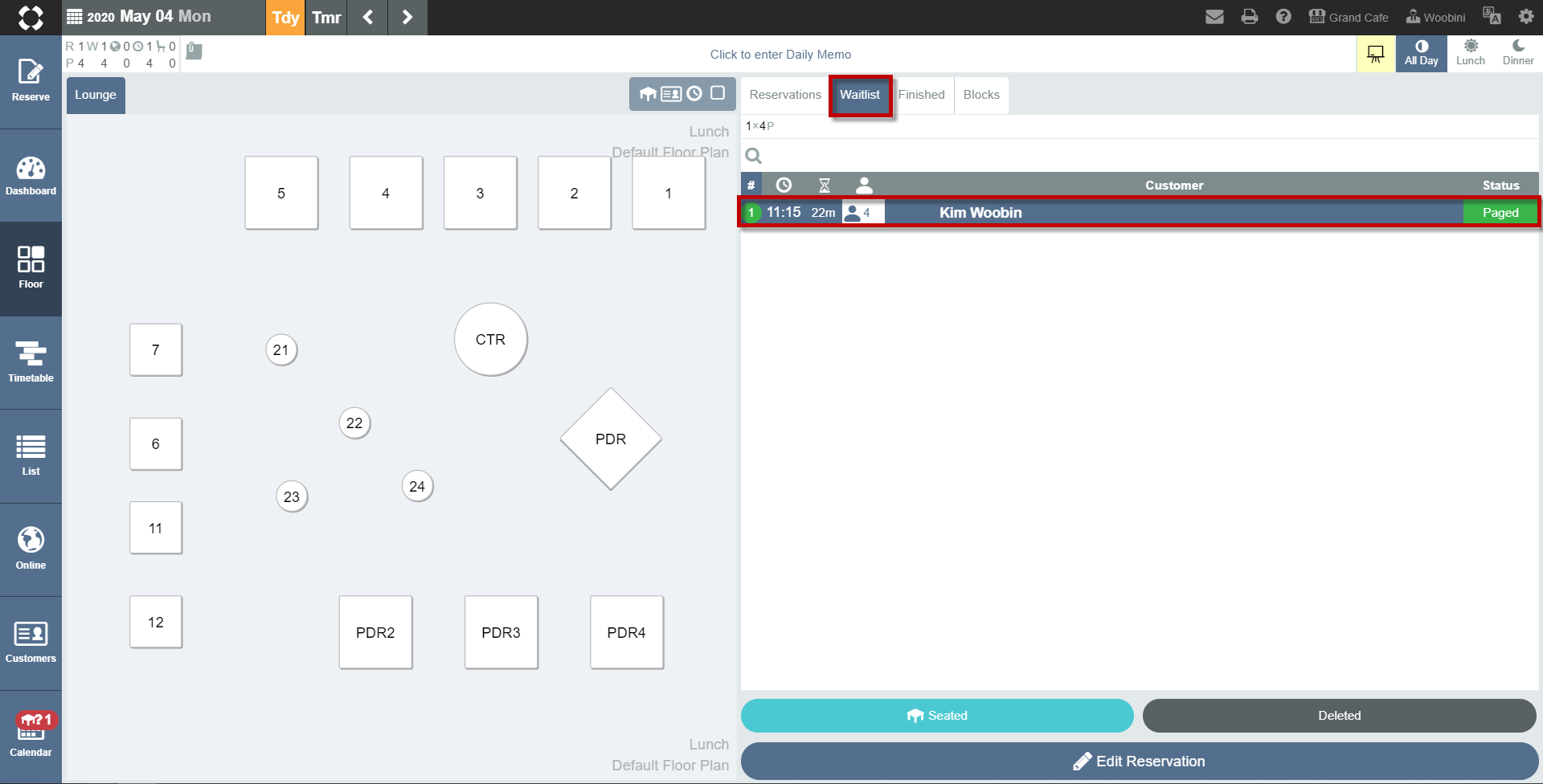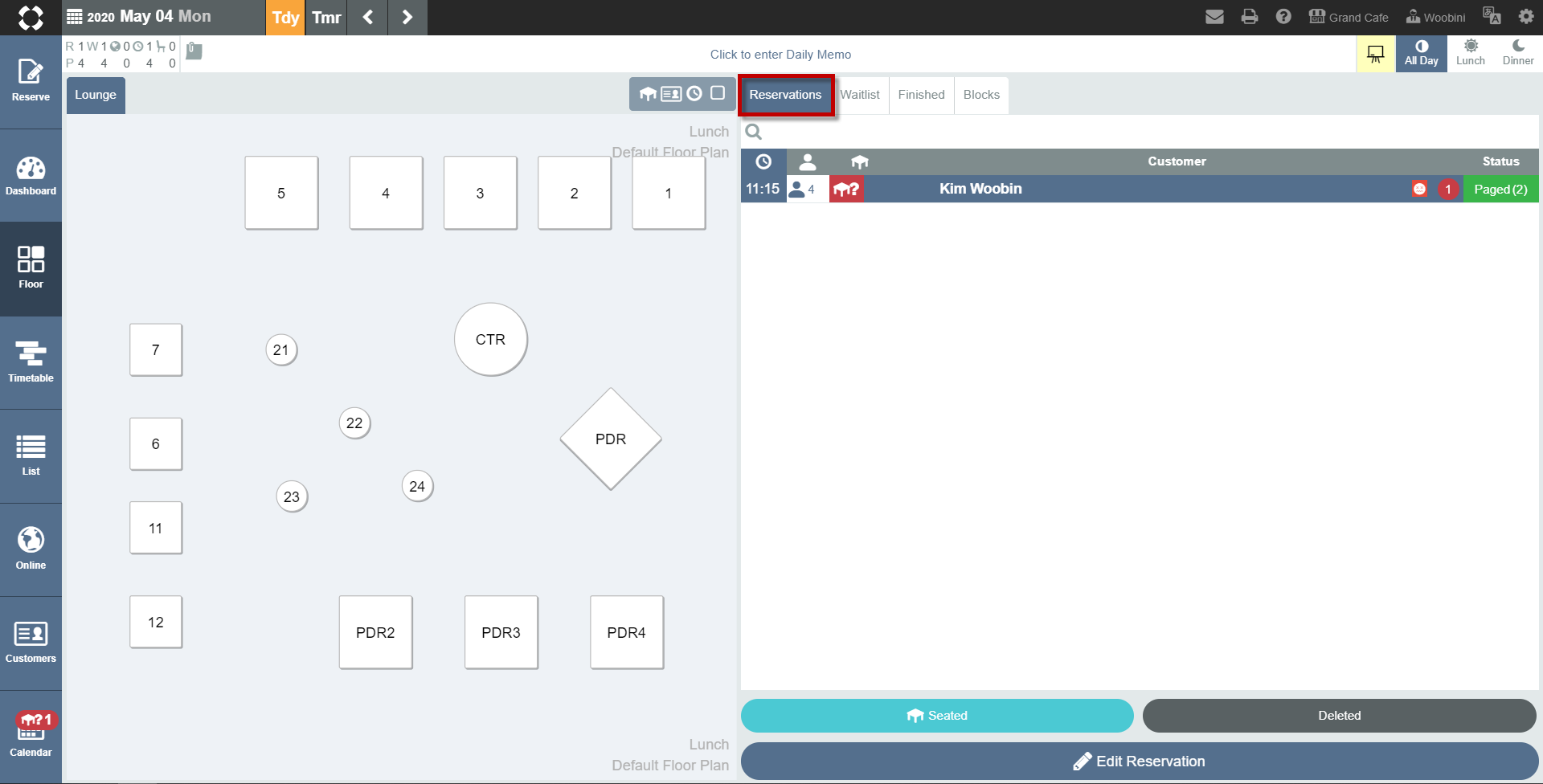 Customer will receive the following SMS.
・ The number of messages, message interval, and expiration time are applied as set in advance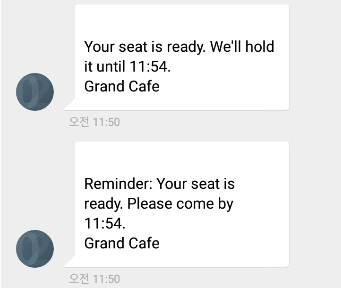 Please note that this is a one-way communication and the customer cannot reply to it.
---
・Customer can cancel the waiting reservation through the link in the SMS.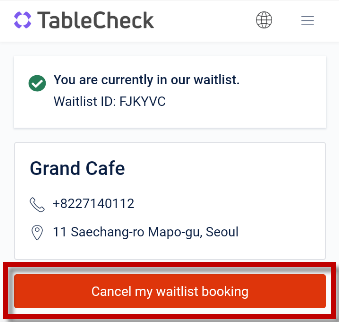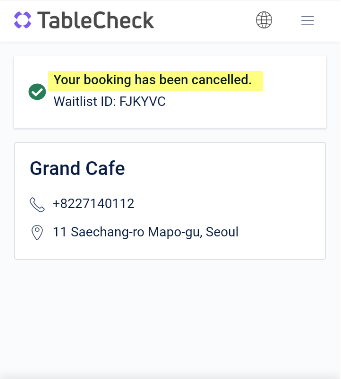 ・When customer cancels the Waitlist reservation, the status will automatically change to Deleted.