Memberships feature is only enabled upon request.
Please contact Support Team at
global-support@tablecheck.com
if you would like to enable this feature.
Tagging Membership ID
Once feature has been enabled, you are able to tag Membership ID and tiers to individual customer profiles.

If your outlet has multiple membership programs, it is possible to manage this accordingly on TableCheck.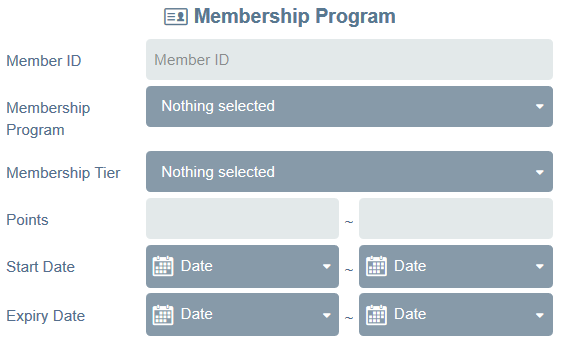 Membership Program - Select the membership program you would like to add to your customer.
If only 1 membership program is available, that program will be automatically selected.
Membership Tier - Select the status tier where necessary.
Membership ID - Enter the unique Membership number of the customer.
Points - You may choose to enter membership points here for reference and tracking.
(Please note that this field has to manually updated each time points are accumulated, and cannot be added automatically.)
Start & Expiry Date - You may enter the respective dates for reference.
(Please note that there is no validation on membership expiry here.)
Searching For A Member ID
A search field for Membership ID is available to pull out matching customer profiles.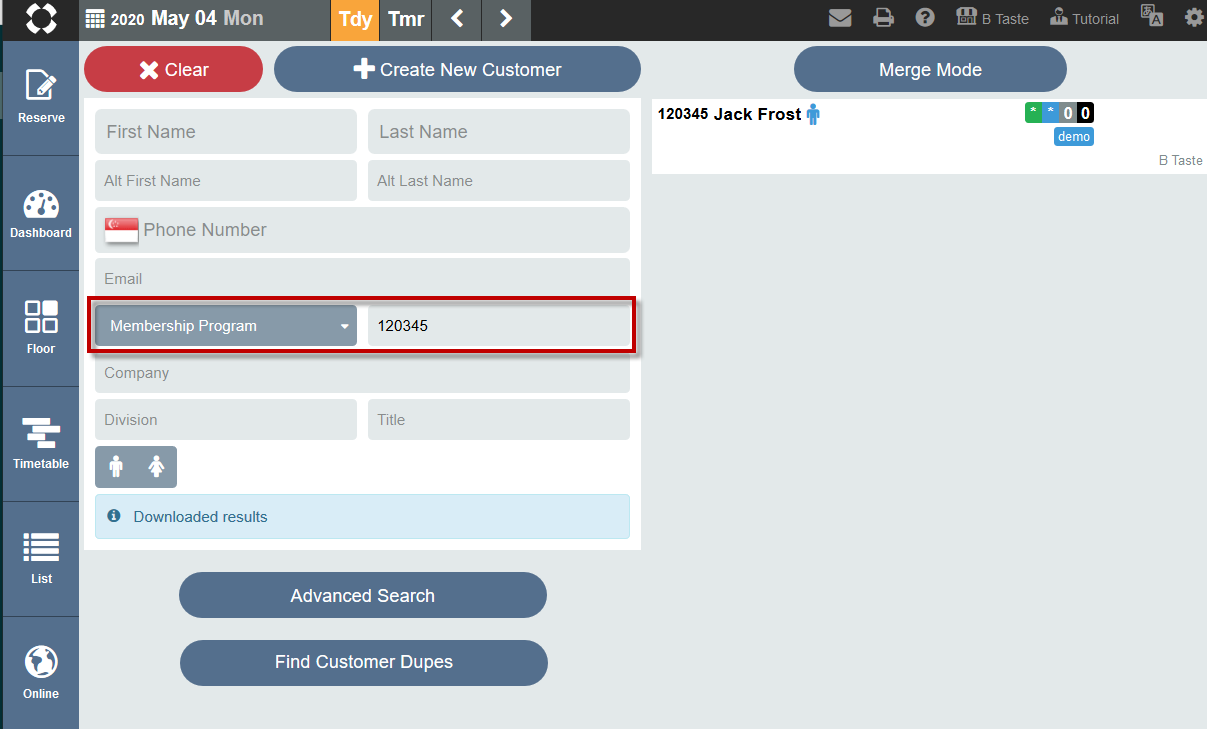 Extracting All Membership Data
Making use of the Advanced Search function in the customers tab, you may filter customer data based on membership properties such as membership programs, tiers as well as expiration dates.