TableCheck can be integrated with phone, such integration is called Computer Telephony Integration, often abbreviated as CTI. Through this integration, when a restaurant receives a call, the caller's details will automatically pop-up on the Manager system screen. If it is a new customer calling, caller's phone number will be displayed. If it is a customer whose profile already exists on TableCheck, customer's name and other details will be displayed.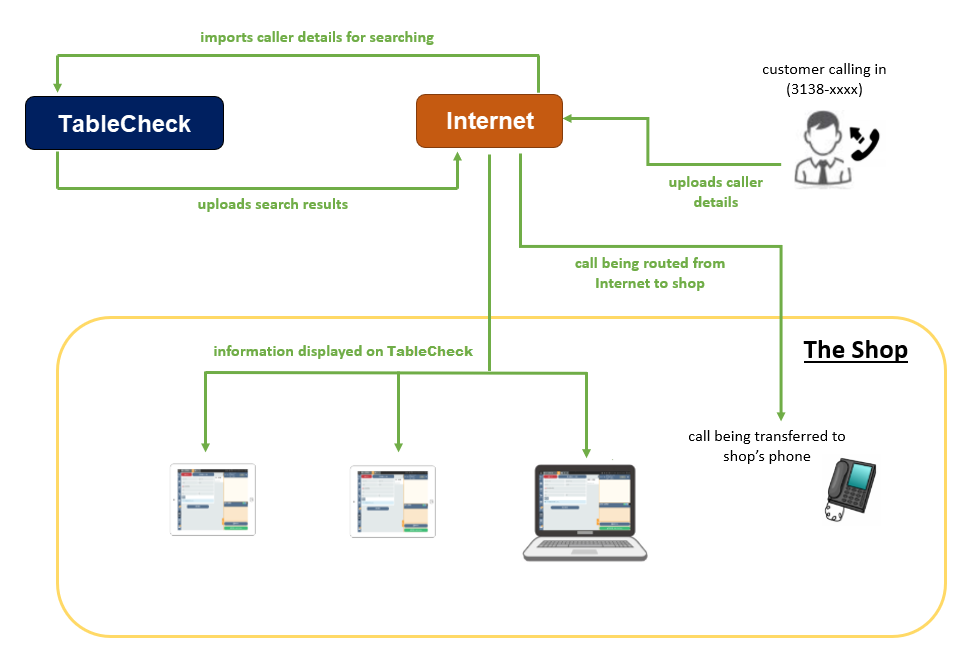 Please note the following:
The number will not be displayed on the phone connected to TableCheck.
This feature cannot be used unless restaurant phone is integrated with TableCheck.
The usage fee varies based on the country, please contact global-support@tablecheck.com for price details.