You can use the Rescue App in emergency situations when there is an issue with the TableCheck system and you are unable to login to it.
How to use
1. Click Rescue App at the bottom of the login screen on the TableCheck Manager screen.
If you are already logged in, please log out or open the login screen on another browser.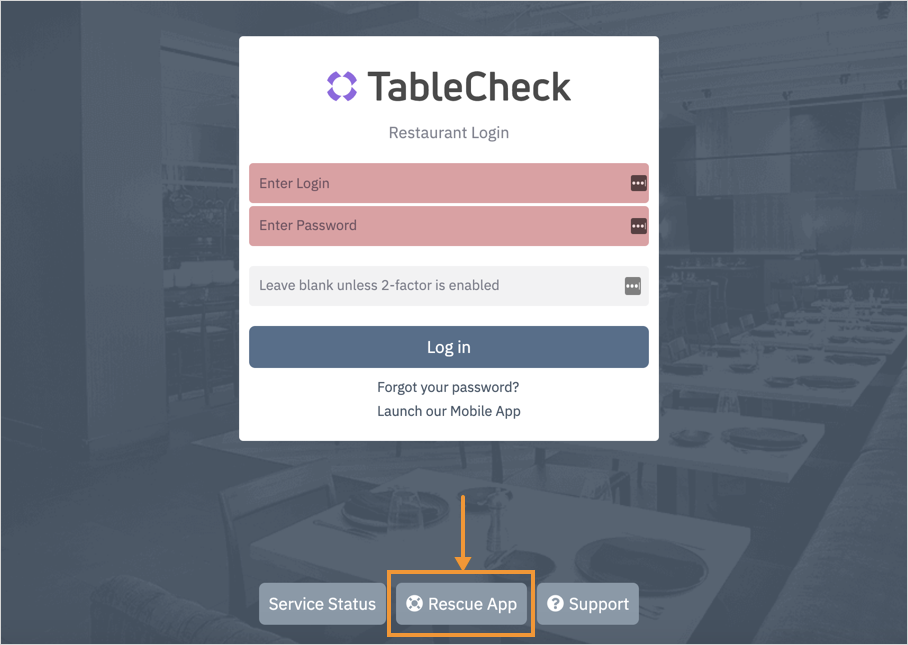 2. The following screen will be displayed. Enter a valid registered Email ID in the field shown below and click Send me an access link. You will receive a link that can be accessed only once.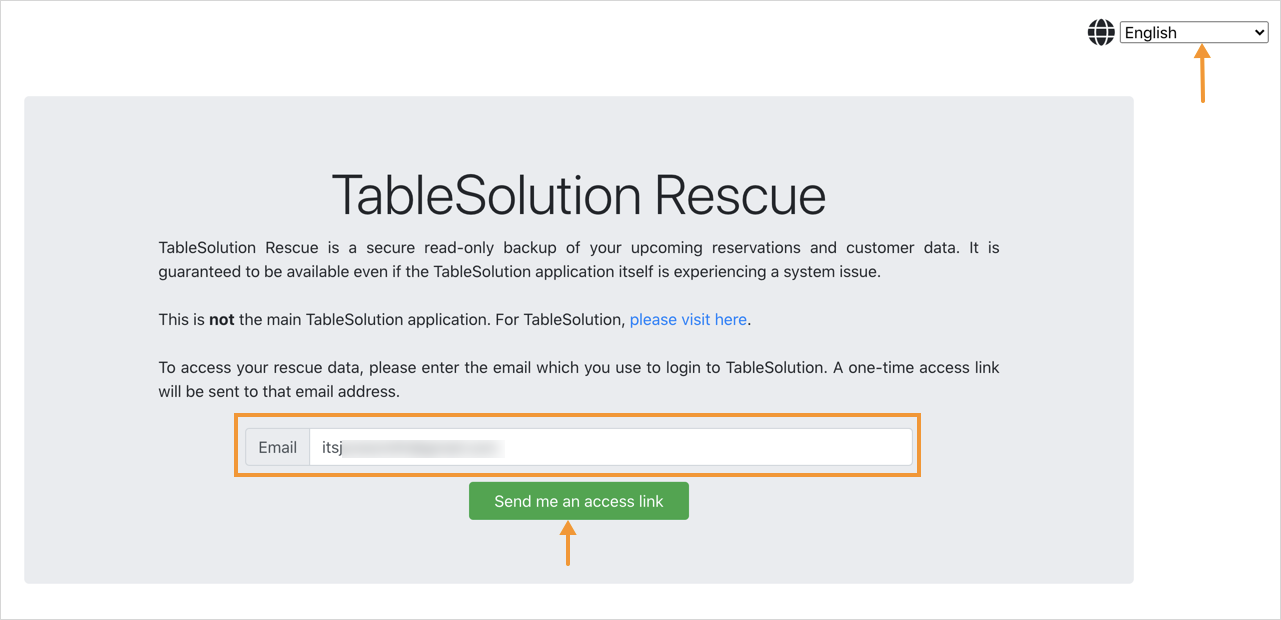 Do ensure to use only a VALID Email ID and not a dummy one, otherwise you will not be able to receive the email.
3. In the email thus received, click the desired restaurant name whose reservations you want to view.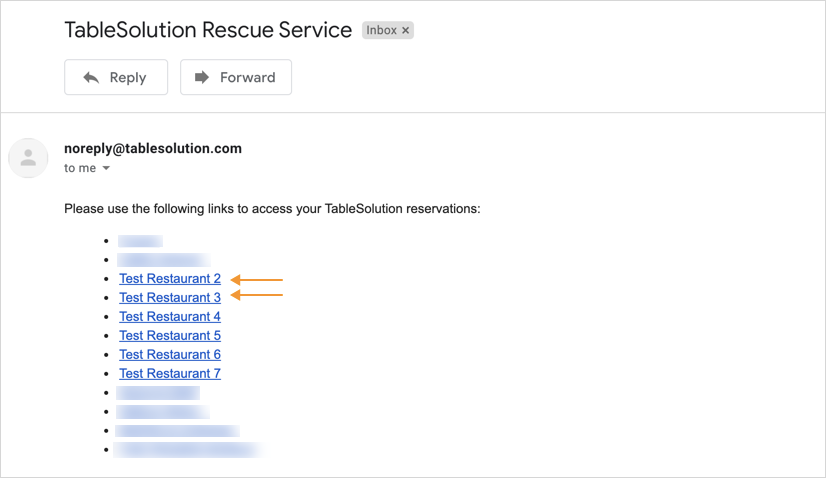 4. You can now view the reservations as shown below.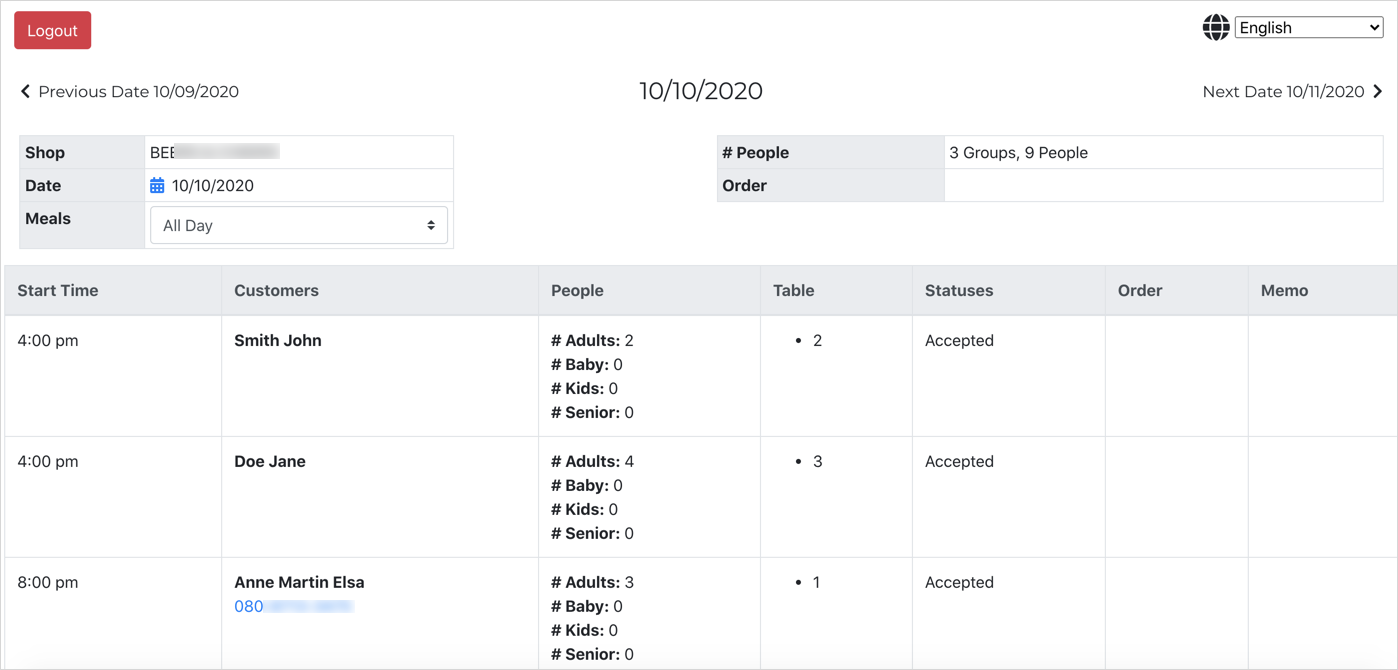 Please note that you can only VIEW reservations through the Rescue App but cannot modify or edit them.