You can create flags (icons) to represent different reservation details. Doing so can give you a glimpse of the types of reservations you have for the day.
Flags are displayed in the Dashboard, Floor Plan, Timetable, as well as List View.
※ Please take note that flag settings are applied to all shops within the franchise.
Setting Up
Click on the "Flags" setting on the menu selection panel on the left.
If you are currently on a different settings page, kindly first proceed to the settings page by clicking the "setup" wheel icon → Settings, to get to this page.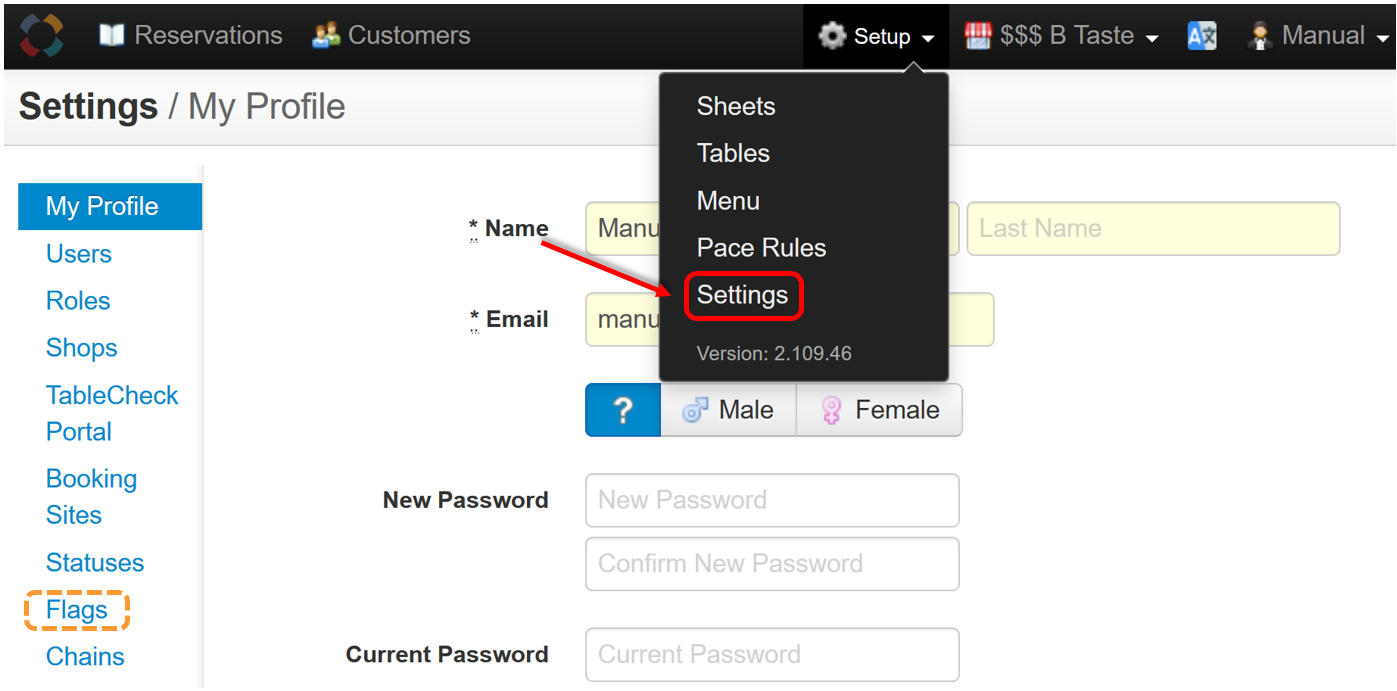 Creating A Flag
2. Click on the "New Flag" button located on the top right hand corner.
※ There are 4 flags already created by default.

3. Give your icon a name and choose an icon and colour to represent your flag.
Once satisfied, click "Create Flag" to save your changes.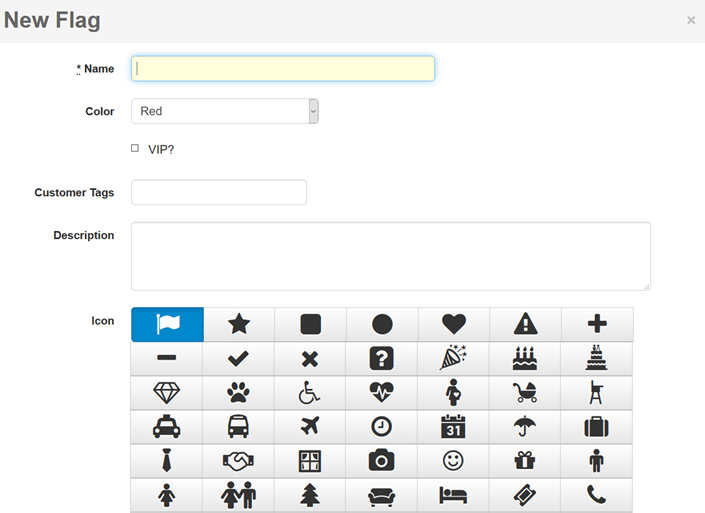 Colour
You may choose from a selection of colours such as red, orange, yellow, green, blue,
violet or black.
Icon List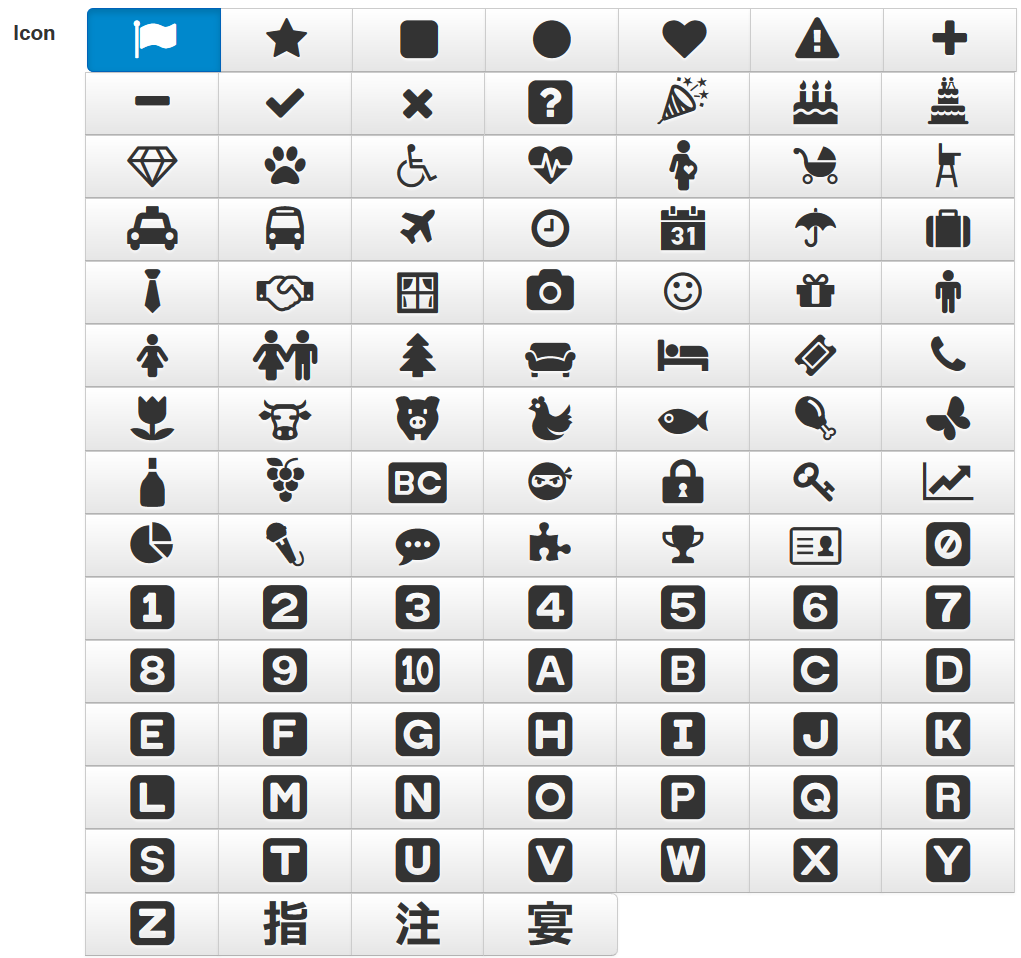 Flags created can be selected when making or changing reservations.

Editing A Flag
2. Click on the pencil icon of the flag you would like to edit.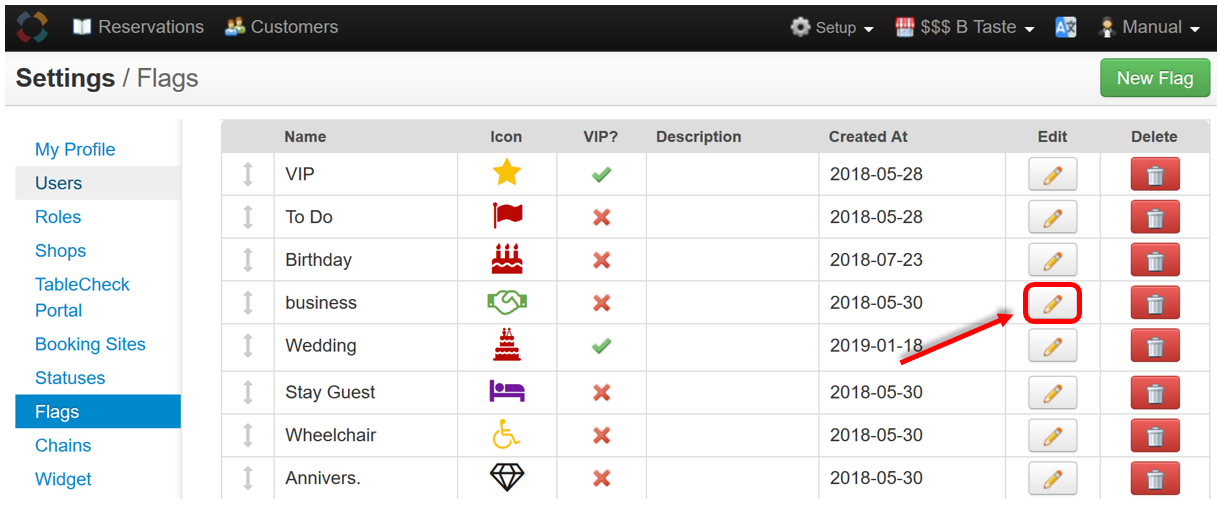 3. You may also rearrange the flags' order by clicking and dragging the arrow selection on
the left.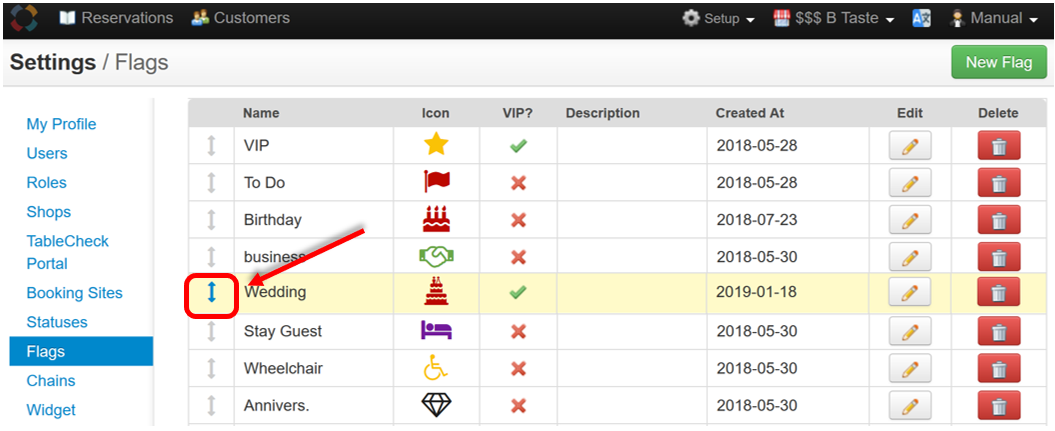 Deleting A Flag
2. Click on the trash bin icon of the flag you would like to delete.