You may generate your own reservation widget to your Tablecheck page with the following steps.
Widgets are mobile devices friendly, although we do encourage you to use a link-embedded button, which are more user-friendly.
※ If you are customizing your widget with tools aside from the TableCheck widget generator,
please note that it may not be supported upon system updates.
Setting Up
Click on the "Widget" setting on the menu selection panel on the left.
If you are currently on a different settings page, kindly first proceed to the settings page by clicking the "setup" wheel icon → Settings, to get to this page.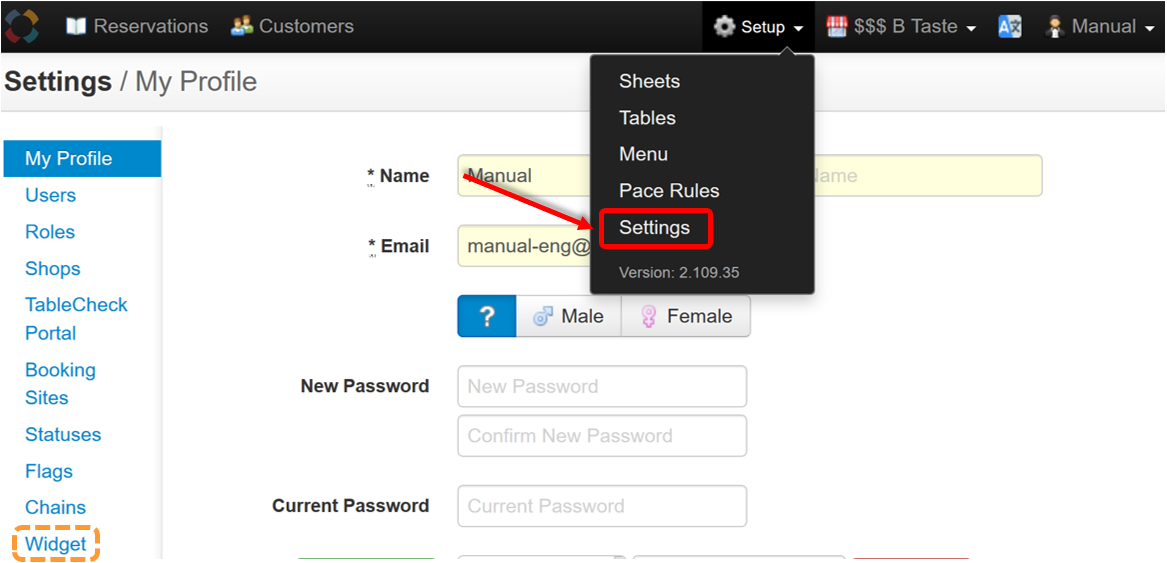 2. Customize your widget based on your desired settings and click "Update Widget"
once satisfied.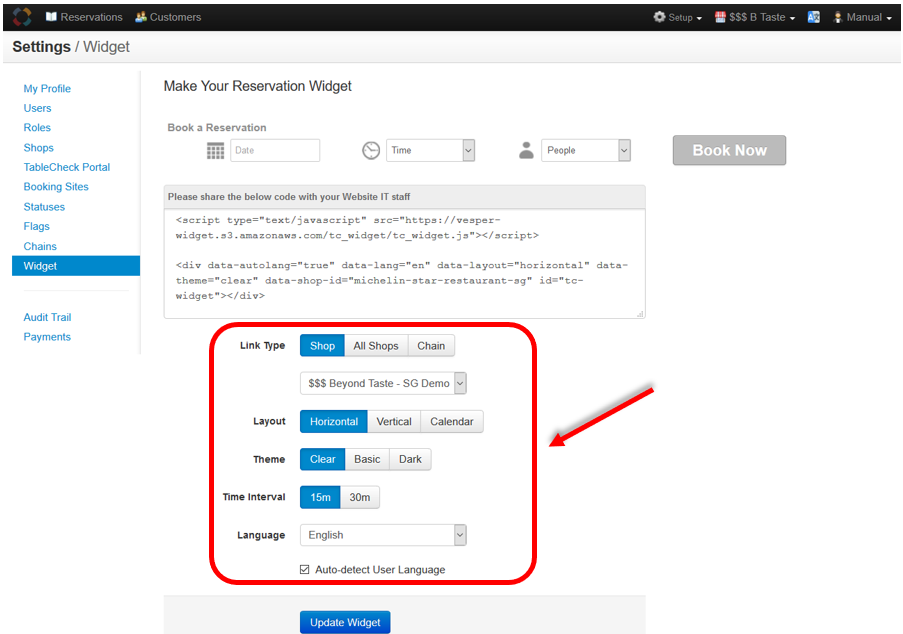 3. The widget previewer will be updated based on the settings you have selected, and
its code will be displayed in the box.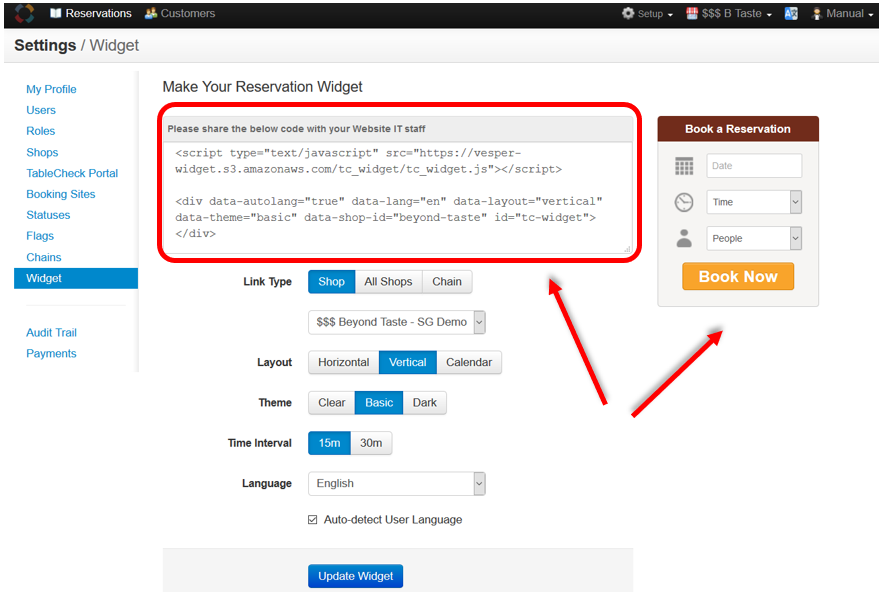 Link Type
The store settings associating with the widget design output.
Shop
Only the selected shop will be linked to the widget.

All Shops
All shops within the franchise will be linked to the widget.

Chain
Only the selected chain will be linked to the widget.
※ Click here to learn about chain settings.

Layout / Theme


Horizontal




Vertical

Calendar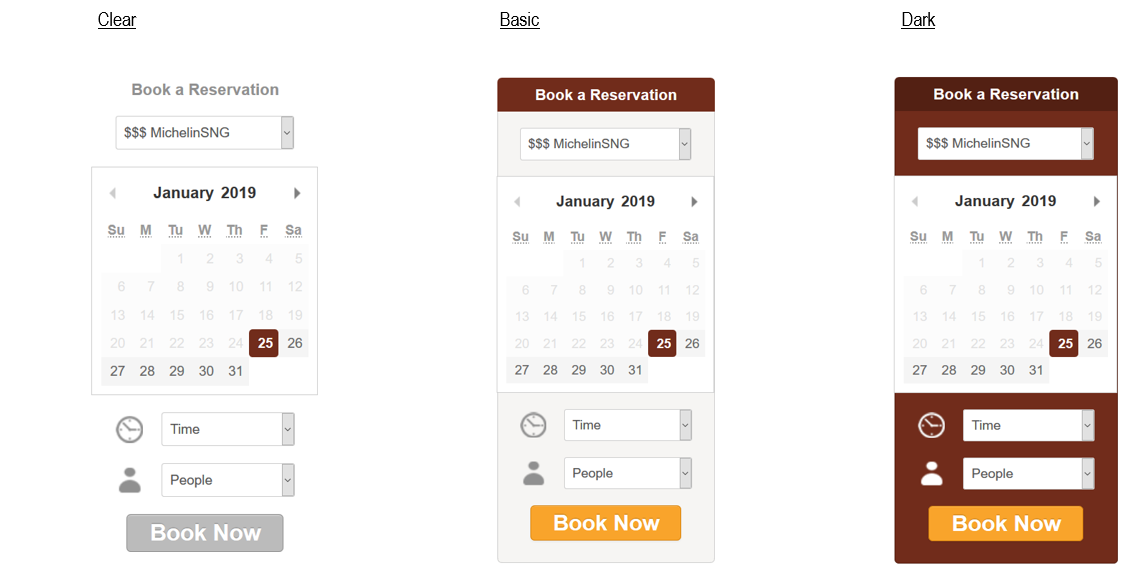 Time Interval
The time interval between reservation slots that customers may book.
Language
The language displayed on the widget, as well as the language displayed on Tablecheck when redirected from clicking "Book Now" button on widget.
Auto-Detect User Language
The language displayed will be based on the language on the user's terminal.
※ When checked, language manually selected from the language bar settings will not be applied.