This article teaches you how to close your shop (both on your TableCheck booking page and on TableCheck Manager) on odd days.
Please
click here
if you wish to close your shop on a regular schedule instead.
This article covers the following topics:
Setting Up
1. Select the Sheets setting by clicking on the Setup wheel icon located on the top right hand corner of the screen.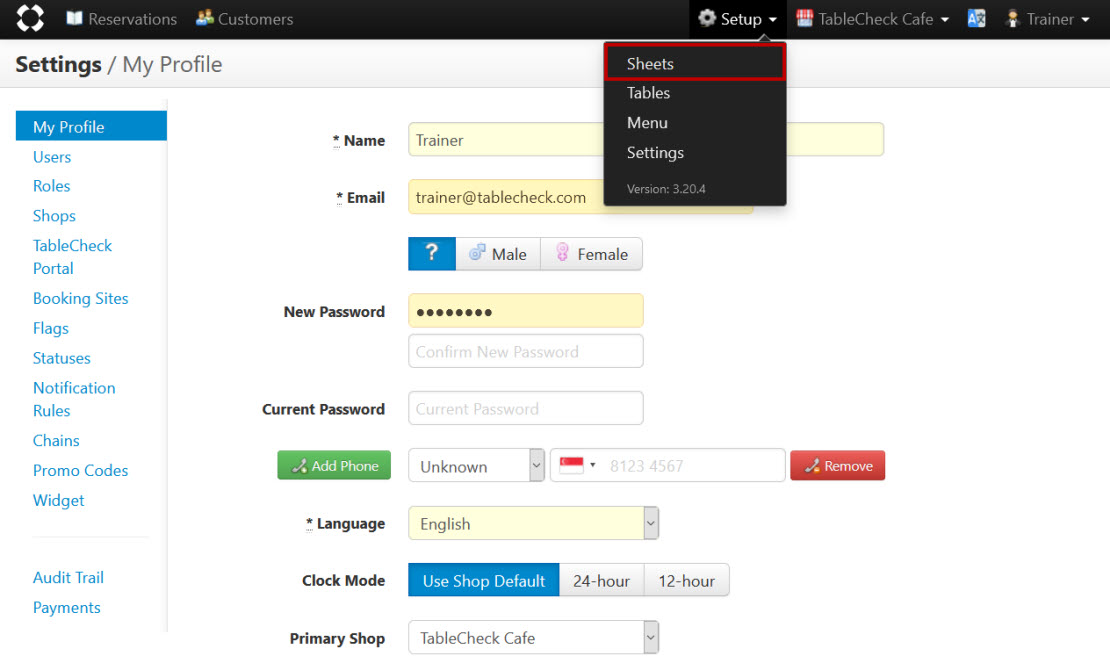 ---
2. Proceed to the Calendar view via the tab selection as below.

---
3. Select the date you would like to close in the calendar view and click Closed All Day and Save.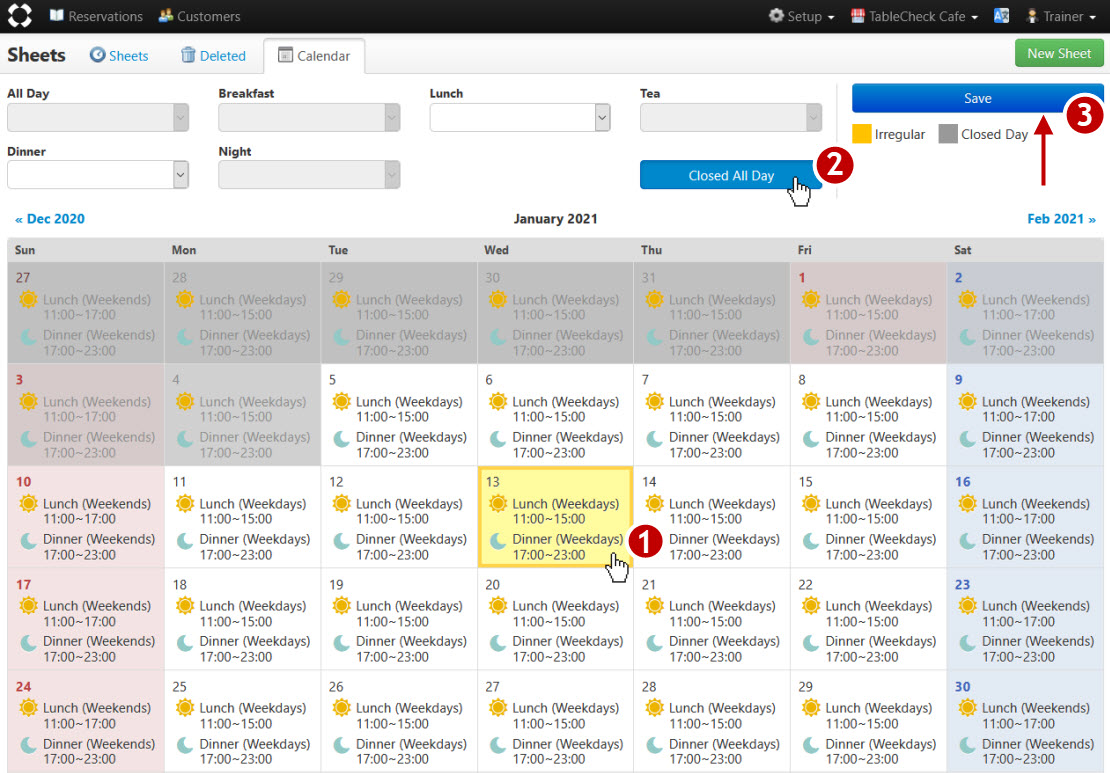 ---
4. Check to see that the affected day is now blank as below. You have successfully closed on that day.
---
Closed Venue
Upon applying the Closed setting on TableCheck Settings, your shop will be successfully closed on both TableCheck Manager and your online TableCheck Reservation Page.
If you are looking to close your venue for
online bookings only
, you may consider looking into our articles about the
Online Stop
or
Blocks
function.
TableCheck Manager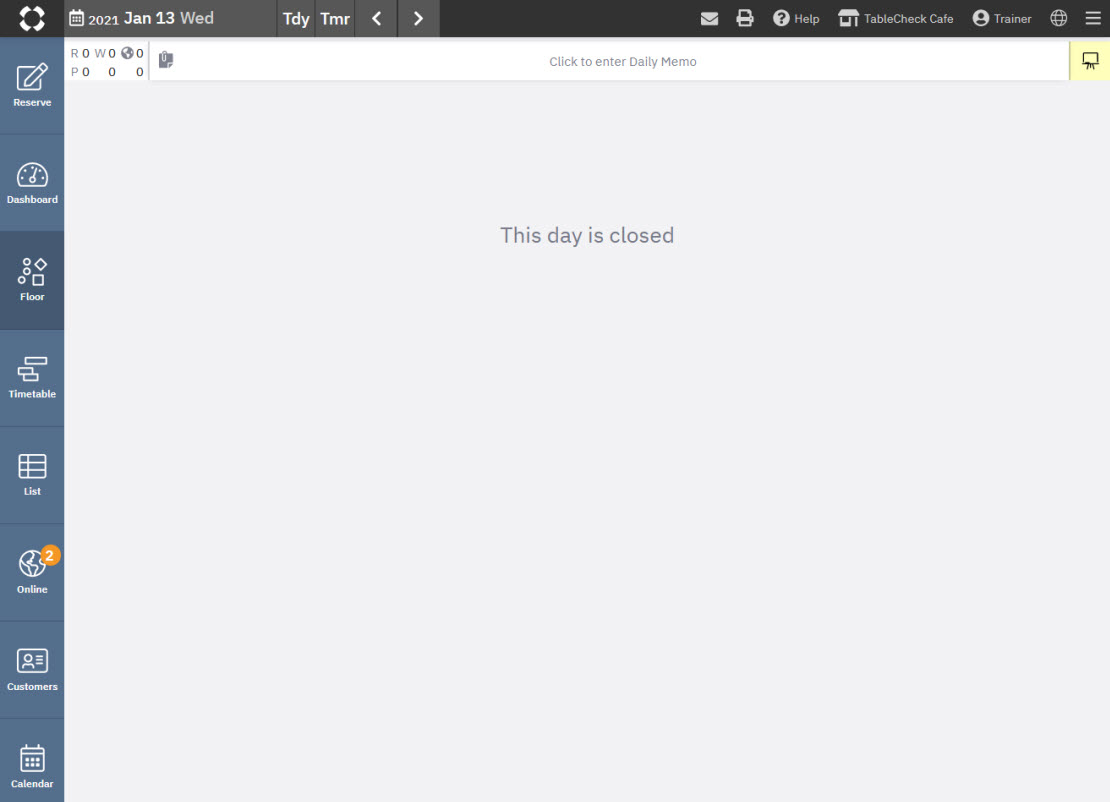 TableCheck Reservation Page