You may use the following steps to reset your password when you have forgotten it.
※ Please note that this is only possible if registered email address is NOT a dummy email
address.
If you are using a dummy email and wish to reset your password, please approach your
company representative or contact your consultant support.
※※ If you wish to reset your password, kindly please log out of your account first in order to
do so.
TableCheck Manager System Login Page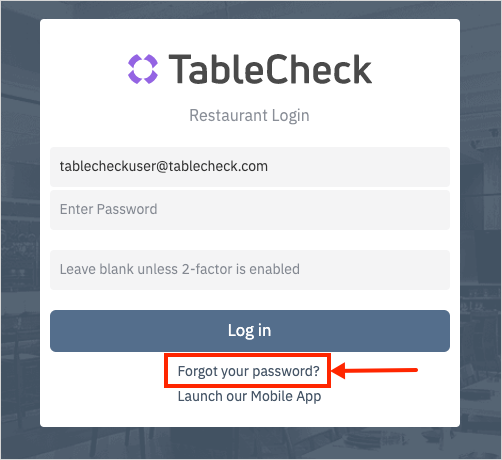 TableCheck Settings Screen Login Page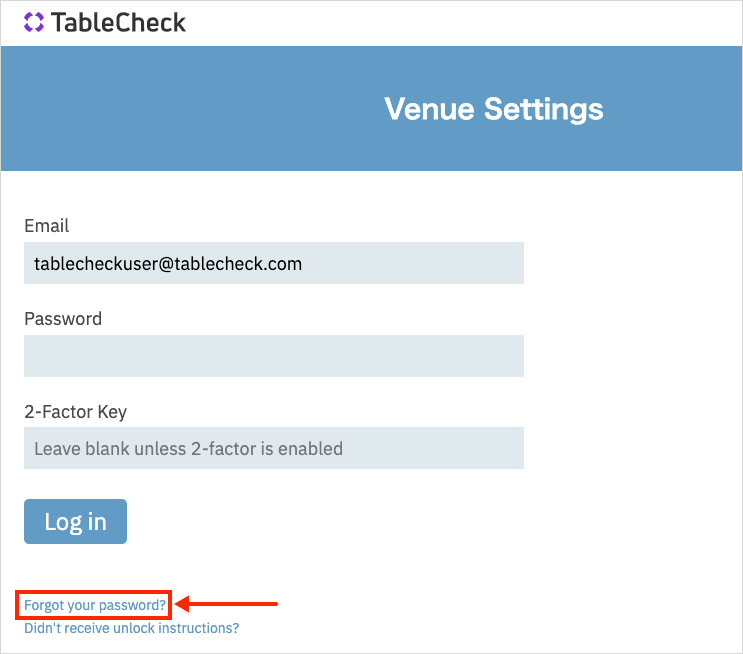 After clicking on the "Forgot your Password" link, an email will be sent to your registered email address with instructions on how to reset your password.