Aside from the default statuses provided, you may also create up to 16 custom statuses.
Setting Up
Click on the "Statuses" setting on the menu selection panel on the left.
If you are currently on a different settings page, kindly first proceed to the settings page by clicking the "setup" wheel icon → Settings, to get to this page.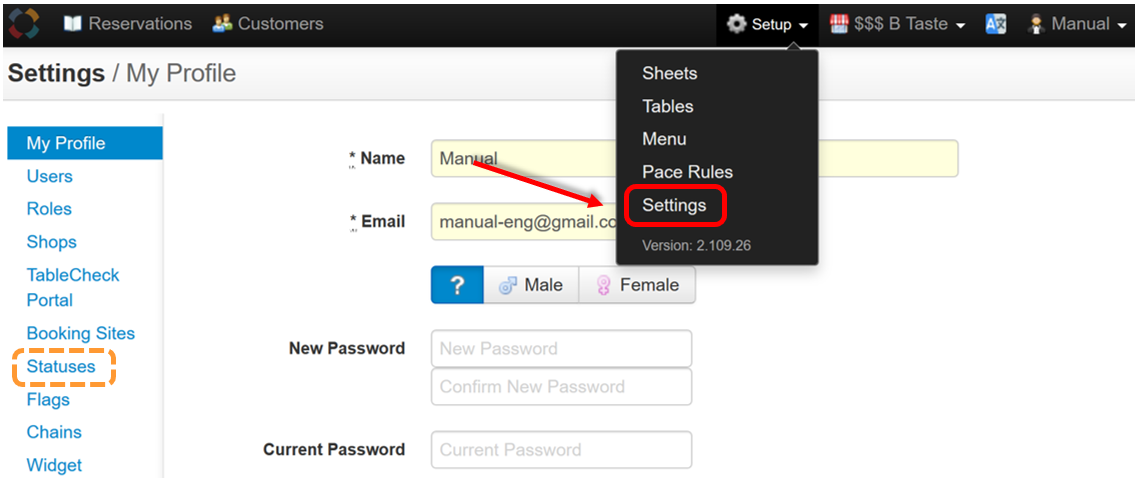 ●

Creating A Status
2. Click on "+ New Status" button to create a new custom status.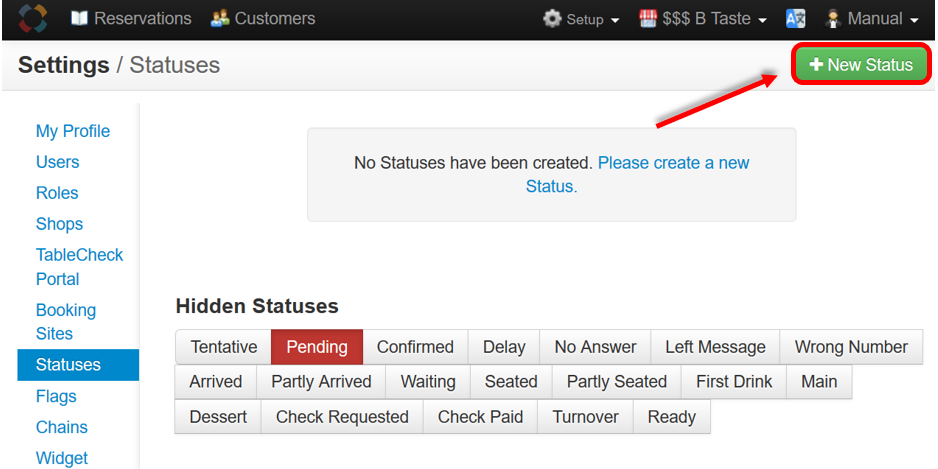 3. Give your new status a name, and pick a colour of your liking to represent it, and click
the "Create Status" button to save.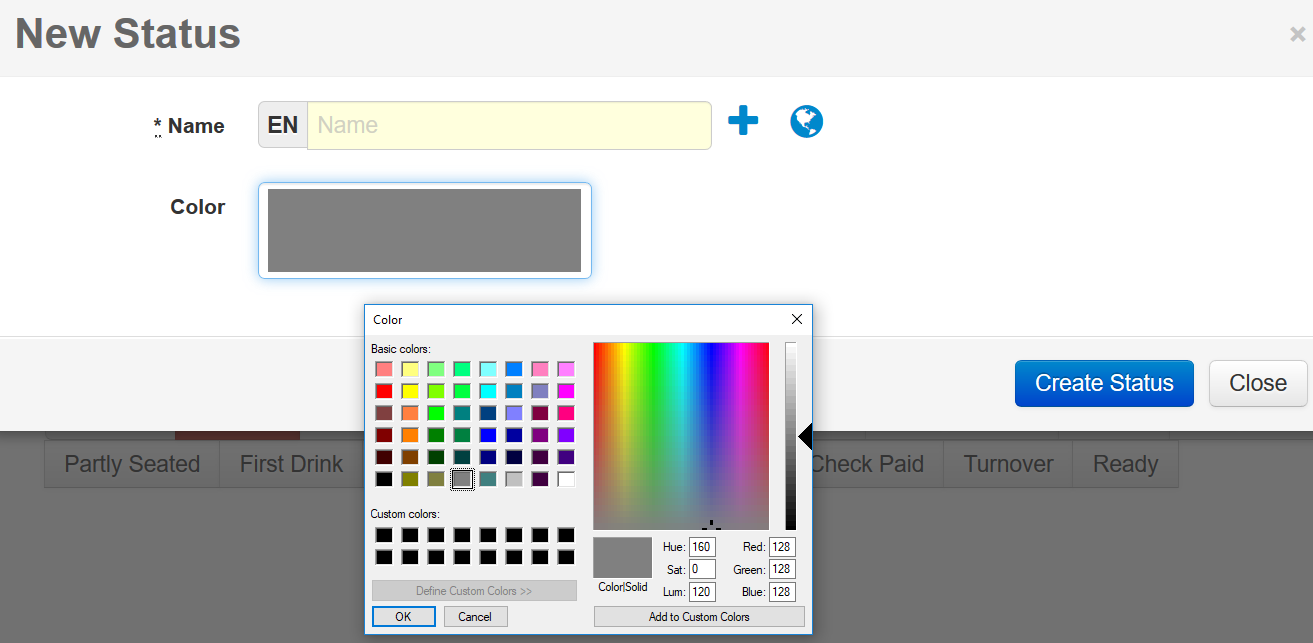 Once you have successfully created your new custom status, it will be appear on the right side of the status selection screen.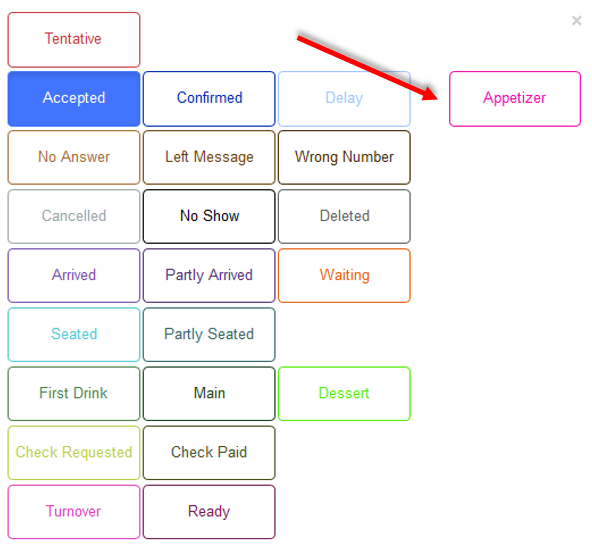 ●

Editing A Status
2. Click on the pencil icon of the status you would like to edit.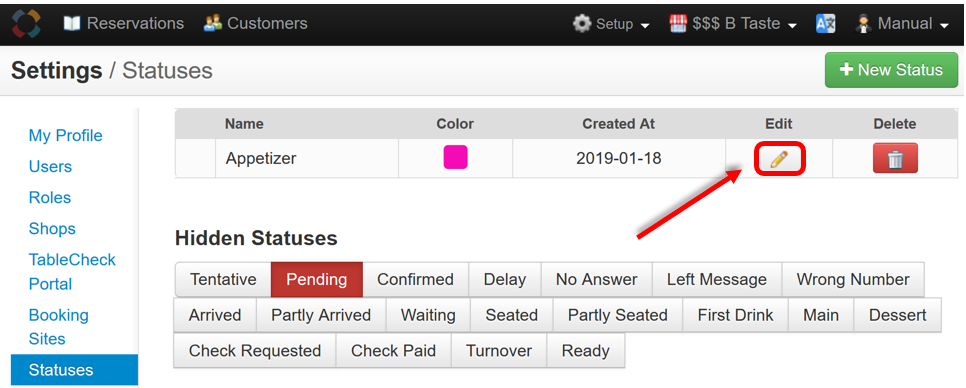 You may also click and drag the arrow next to each custom status to rearrange its order.
※ It is not possible to rearrange order of the default statuses.
※ If you would like to hide certain default statuses, please contact your person-in-charge, or your
support consultant.


●

Deleting A Status
2. Click on the trash icon of the status you would like to delete.