A dashboard is an organized collection of visual elements. Currently, there are three types of elements that are supported: charts, tables, and chart-table combos (a chart with connected tabular data below the chart). Insight includes 2 types of dashboards:
1. Preset dashboards
These are the inbuilt dashboards that contain curated charts to answer specific questions. Currently, Insight includes the following preset dashboards: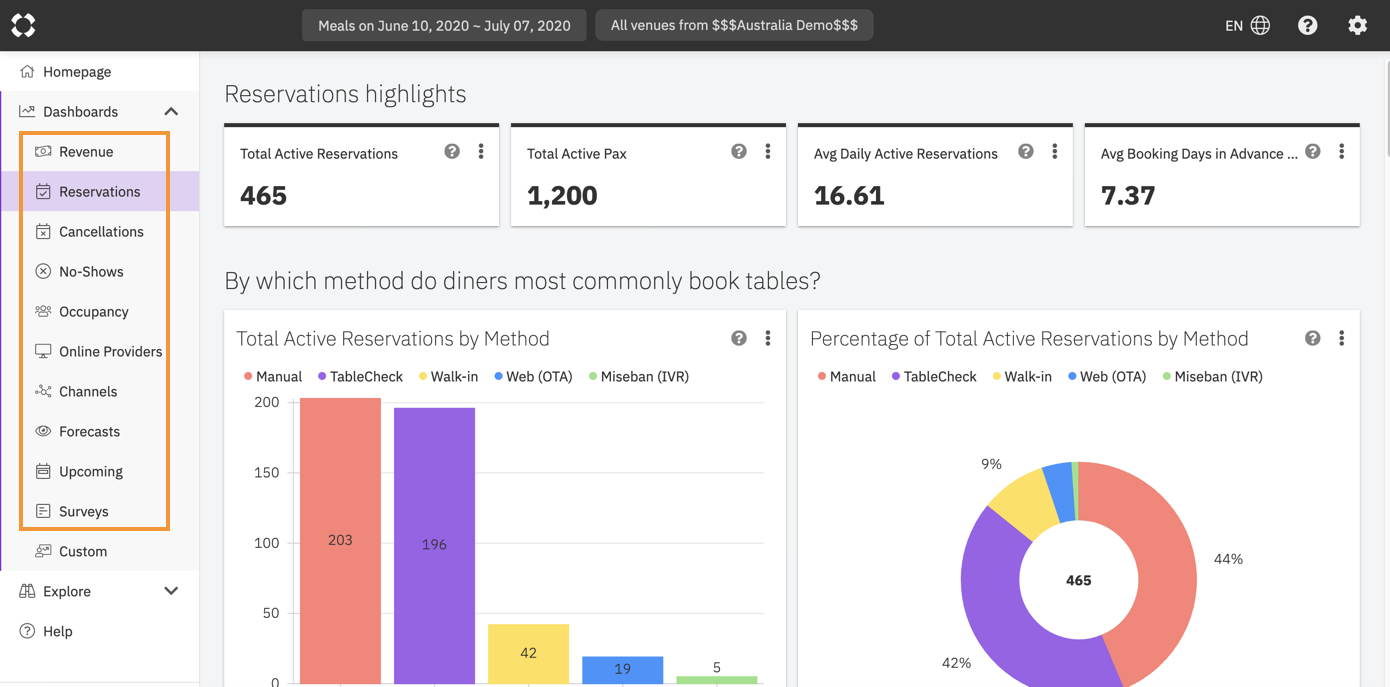 Revenue: how much revenue was received and what is its breakdown
Reservations: why, when, and how did diners make reservations
Cancellations: why, when, and who cancelled reservations
No-Shows: information about diners who booked but did not show up or cancel in advance
Occupancy: diner occupancy characteristics by day of week, time of day, etc.
Online Providers: the characteristics of reservations booked via an online source such as TableCheck or an OTA like OpenTable, Tabelog, etc.
Channels: the characteristics of reservations booked via preset or custom marketing channels.
Forecasts: an overview of expected revenue, total diners, cancellations, walk-ins, and no-shows.
Surveys: how did diners rate the food, service, atmosphere, and value and how was the survey response rate (data are only visible for venues subscribed to Survey)
Upcoming: reservation counts and total number of people for the week to come (including today)
SMS Messages: where, when, and why were SMS messages sent to diners
2. Custom Dashboards
In addition, you can create an unlimited number of custom dashboards by organizing charts and tables of your choice.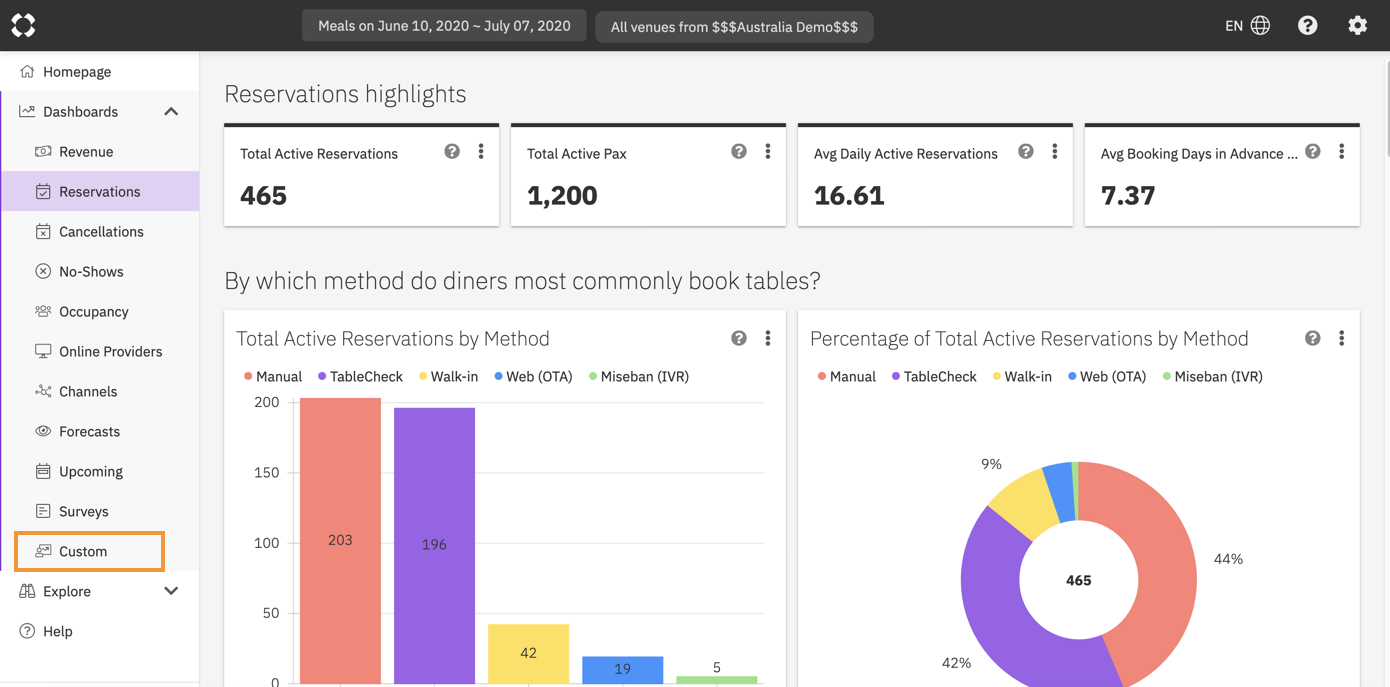 Refer
this article
to know how to add an element/ chart to a custom dashboard.