Release Date: Thursday, 13 July 2023
Enhancements
By activating this new Walk-In mode, clicking on the Walk-In button on TableCheck Manager will now open up the Reservation form.
This allows users to immediately add diner profiles, flags, memos to your Walk-In with lesser clicks.
 Steps in Walk-In Edit Mode 


1. Select the table you wish to create your walk-in on.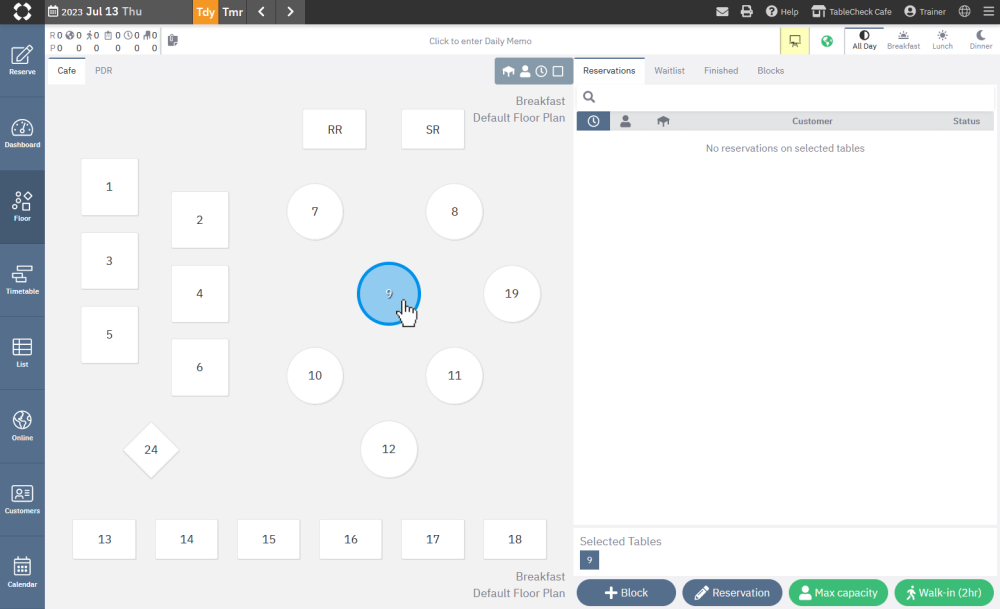 2. Select on the Walk-in option in green available at the bottom of the screen.

3. Fill in additional information from the Reservation form which appears.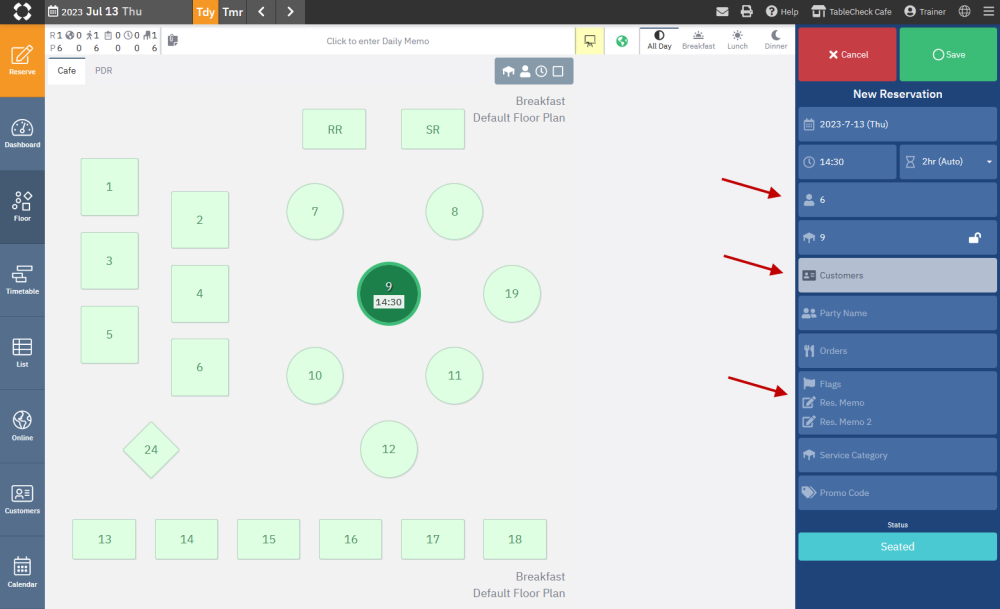 4. Click on the Save button to create your Walk-in.

Important Notes
In order to activate this mode, Use "Edit" mode for new walk-ins setting has to be enabled in TableCheck Settings > Venues > App
It is not possible to utilize the current Walk-in mode and new "Edit" walk-in mode concurrently.