You may combine multiple menus together into a list, where each list will have its own unique shareable link.
Here are some examples of how the menu lists can be useful to you:
Special reservation buttons on your site "Click here for lunch menu" and "Click here for dinner menu".
Promotional menus or seasonal menus to promote separately via a different link.
Discounted menus dedicated to loyal customers, which are only accessible via the link
(for this to work, you will have to create hidden menu)
※ Learn how set this up here.
Setting Up
Proceed to the settings page by clicking the "setup" wheel icon → Menu

2. Move to the "Menu Lists" section.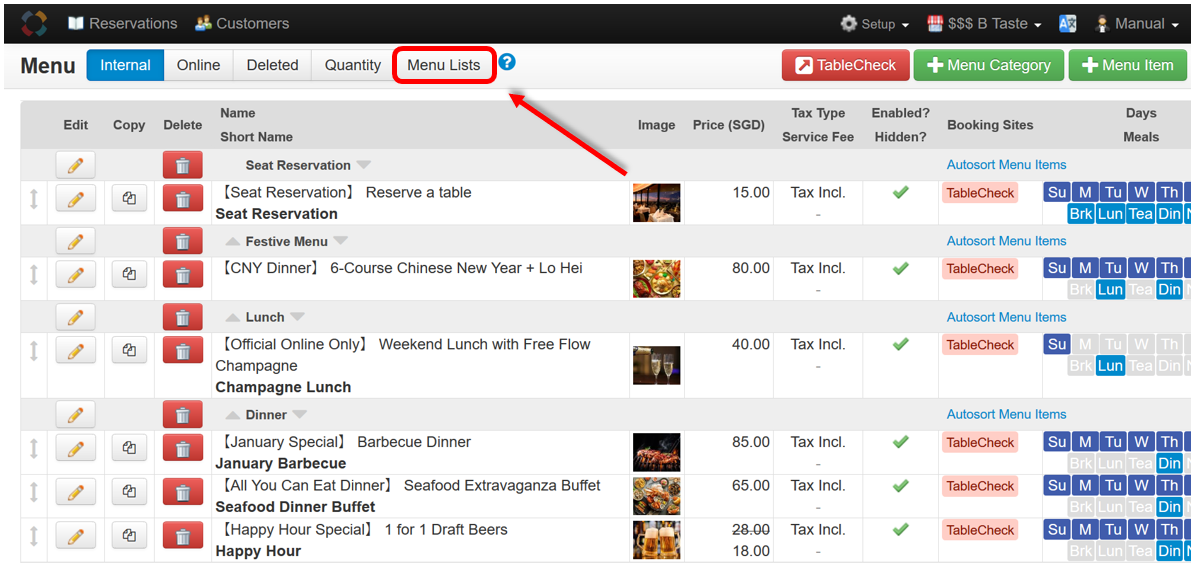 3. Click on the "New Menu List" button.

4. Give your new menu list a name, and select the menu items you would like to be included
in the list. Save your list by clicking "Create Menu List" on the bottom right once done.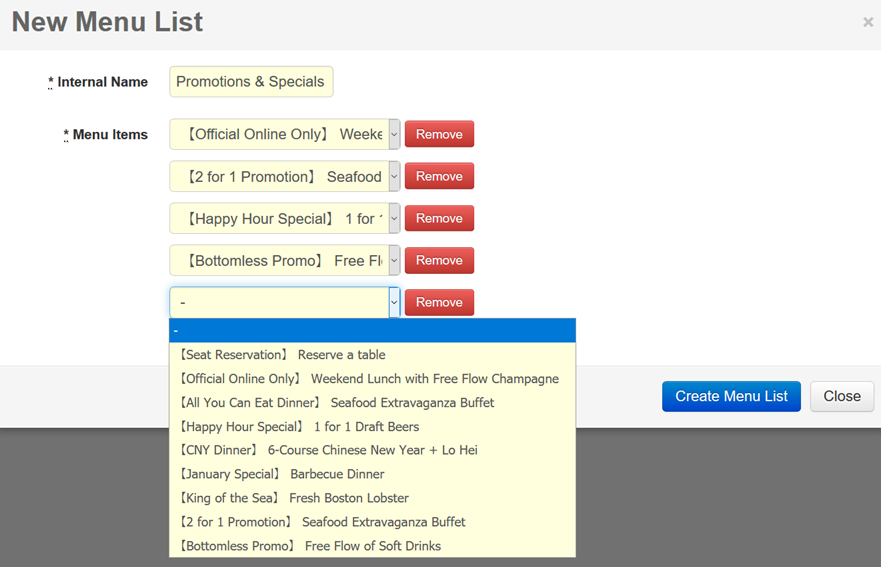 5. Upon successful creation, you may view/edit (pencil icon) or delete (bin icon) your lists.