Show Date refers to the date on which a menu item is displayed on TableCheck page. It can be configured for each menu item, through menu settings. Along with Show Date, Show Start Time can also be selected for each menu item.
Follow the steps below to set Show Date(s) & Show Start Time for a menu item.
Setting Up
1. Select on the Menu setting located on the left panel.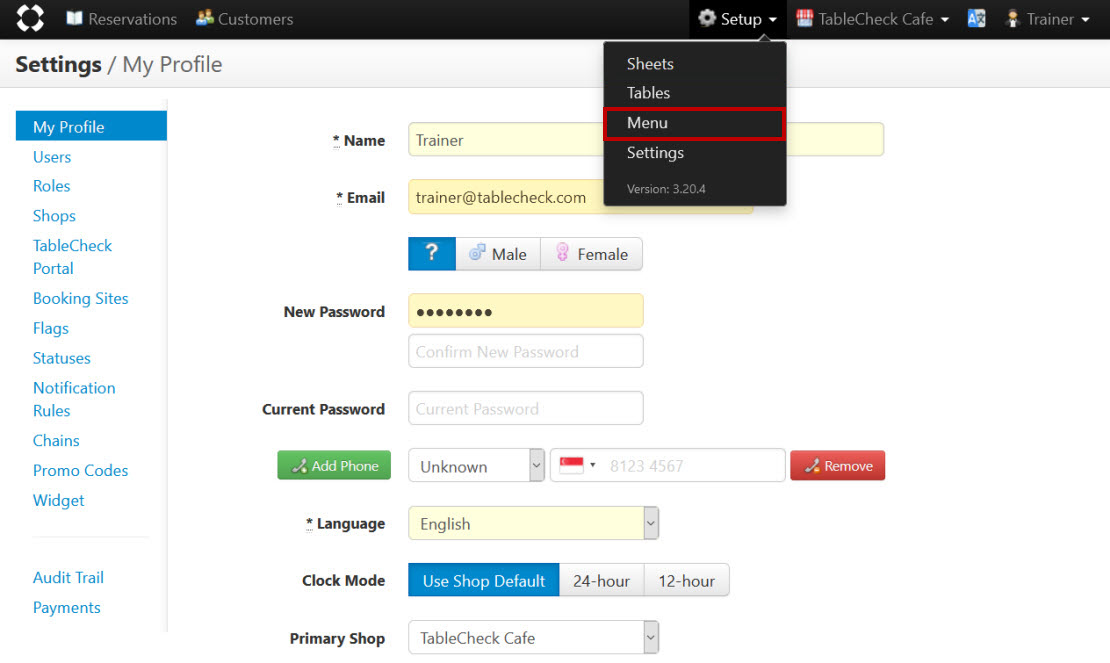 ---
2. Click on the edit button against the menu item for which the Show Date & Time have to be configured.

---
3. Move to the Reservation Rules tab, to find the Show Dates & Show Start Time fields.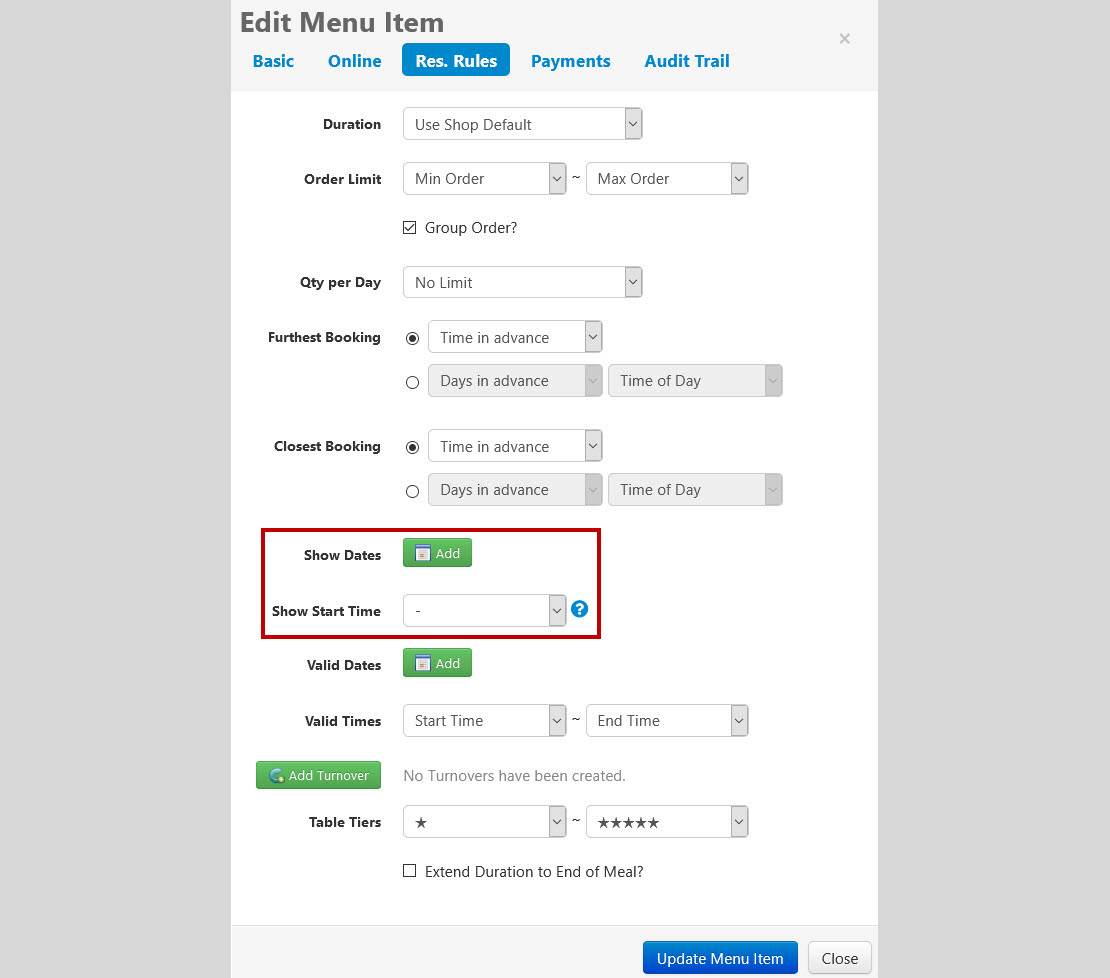 Note: If no time is selected under Show Start Time, the menu item will be displayed from 12:00 AM on the Show Date(s).
---
4. Once all changes have been made, click on Update Shop to save.