This guide teaches you how to make changes to your existing menu items.
This article covers the following topics:
Setting Up
Select on the Menu setting located on the left panel.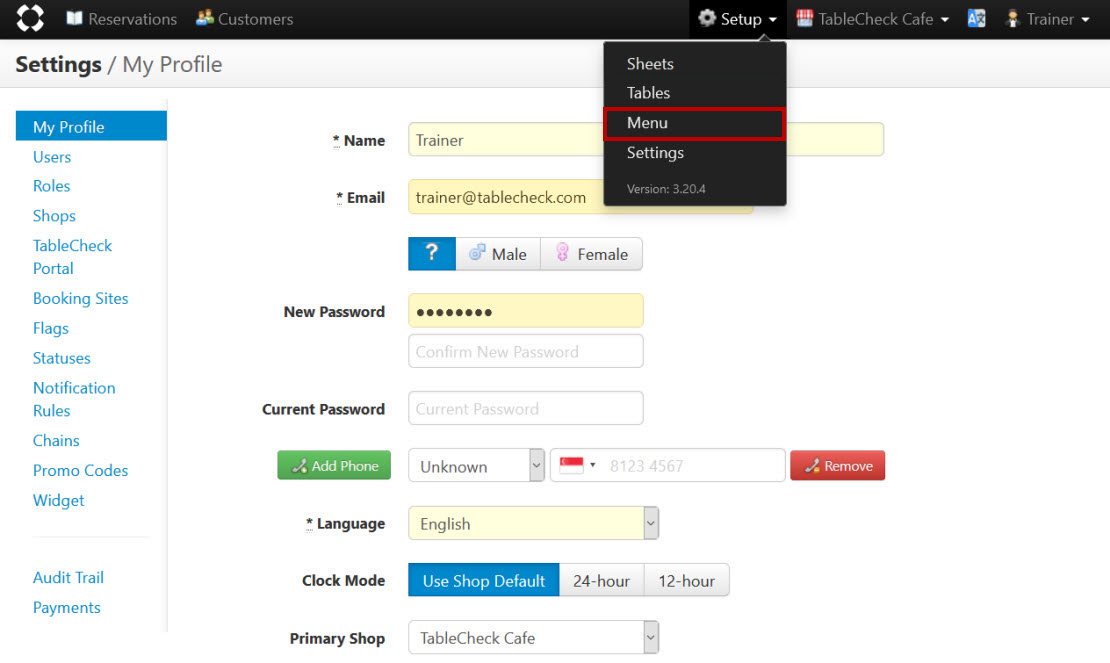 Editing A Menu
1. Click the edit button against the menu item that needs to be edited.

---
2. Make the desired changes (for example enter the revised price) and click Update Menu Item.

Deleting A Menu
1. To delete a menu item, simply click on the delete menu indicated next to each item.