This feature is to control the minimum or maximum quantity on a menu to be sold per reservation.
This article covers the following topics:
Setting Up
1. Select on the Menu setting located on the left panel.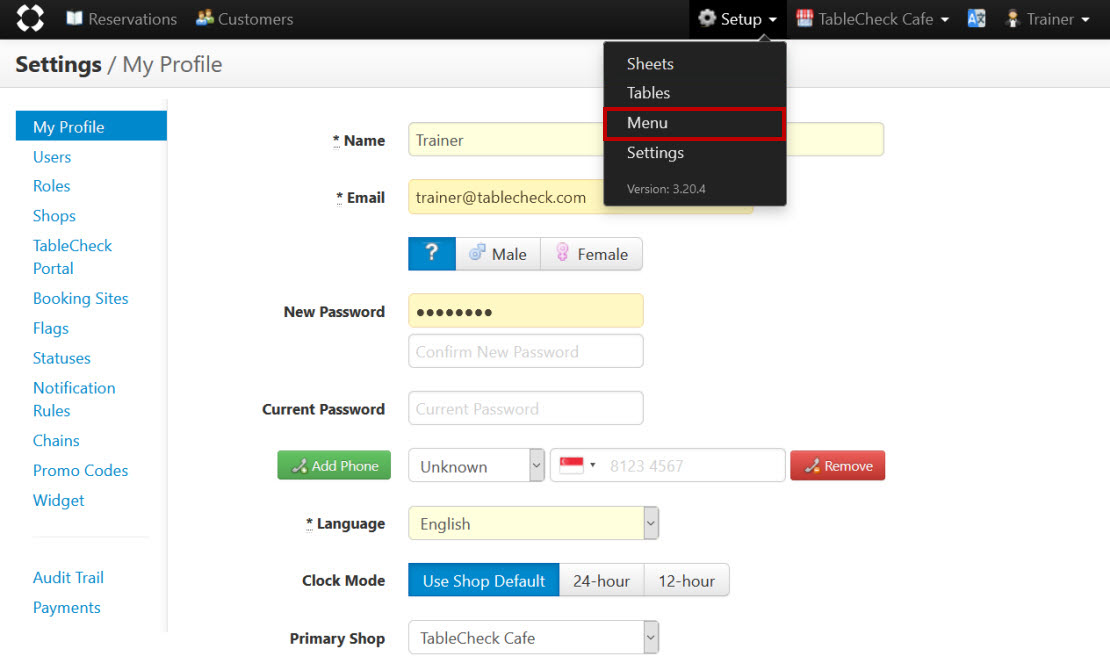 ---
2. Click the edit button against the menu item that you would like to edit.

---
3. Move to the Booking Rules tab, to find the Order Limit field.

Use Cases
Private Room Bookings
By setting the minimum and maximum quantities to "1", this will limit order selection to your desired quantity when making a booking for this menu.
TableCheck Settings

TableCheck Booking Page

---
'X' Value Diners to Book
By enabling Group Order setting with an Order Limit, only reservations with the number of diners selected to match the menu's order limit will be able to select this menu.
TableCheck Settings

TableCheck Booking Page