This article teaches you how to restrict the availability of menu items by either a fixed daily quantity or a different quantity each day.
This article covers the following topics:
Setting Up
Select on the Menu setting located on the left panel.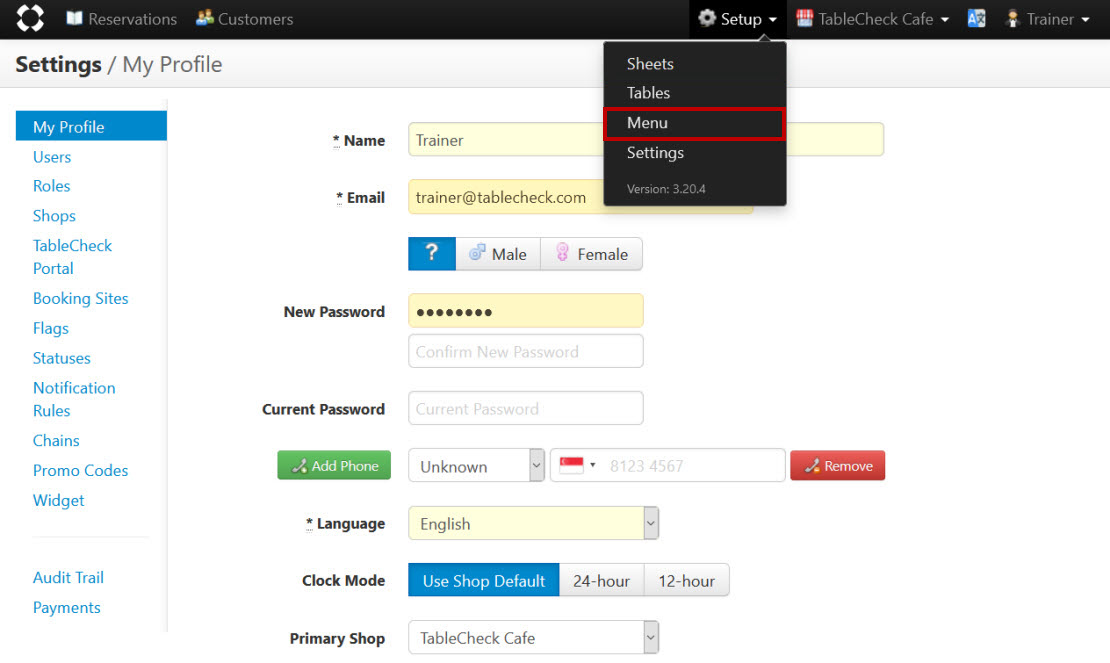 Fixed Daily Quantity
1. Click the edit button against the menu item that you would like edit.

---
3. Move to the Booking Rules tab, and amend Quantity per Day field to a quantity of your choosing.

By setting the quantity per day, the remaining quantity of this menu of that day will be reflected on TableCheck.
This function is only visible on the TableCheck Booking page, quantity number is not reflected on the TableCheck Manager console.

Varying Quantities Each Day
1. Switch to the Quantity tab.

---
2. Input your desired quantity for the menu on each day with the drop down list.

Note:
※ Leaving day quantity blank will result in the system in taking the quantity indicated in Qyt per Day field.
※ If there is no value in Qyt per Day field and respective day's slot, no quantity limit will be applied to the menu.
※ Place a 0 value on any day will remove availability for the menu item on that indicated day.