This feature is useful for course menus which require different meal duration from that of your normal Shop setting or Sheet setting.
Setting Up
1. Select on the Menu setting located on the left panel.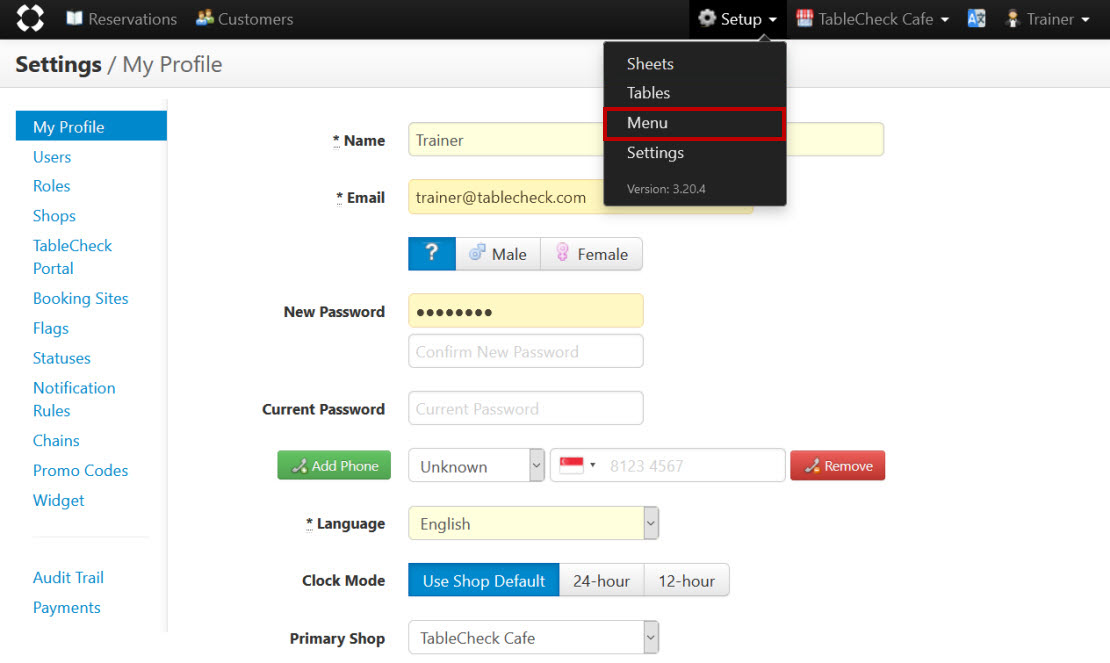 ---
2. Click the edit button against the menu item that you would like to edit.

---
3. Move to the Booking Rules tab, to find the Duration field.

If Duration setting is set here, then this setting will take precedence over Duration Rule setting placed in your Shop and Sheets setting (if any).