The "Group Order" function is applied to each item individually.
This function determines the quantity allowed to be ordered by customers for each particular menu:
When "Group Order" is unchecked, customers may manually choose the number of orders they wish to reserve for.
When "Group Order" in checked, customers have to select "Group Order" button when reserving this menu. Quantity will automatically be calculated based on number of adults in the reservation.
Setting Up
Proceed to the settings page by clicking the "setup" wheel icon → Menu
2. Select the pencil icon of the menu you wish to edit.
3. Move to the "Reservation Rules" tab and toggled the "Group Order" icon located under the
"Order Limit" field accordingly.
Once done, click on "Update Menu Item" button to save.
When "Group Order" setting is enabled:
[Settings Screen]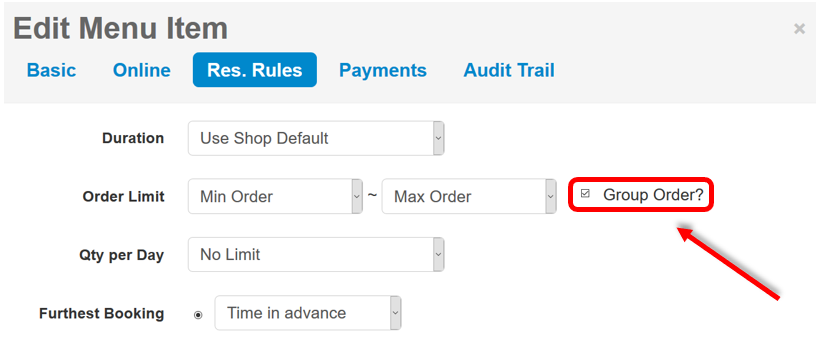 [TableCheck]

※ Only the number of adults will be included in order quantity. Children and babies numbers will
not be reflected.
When "Group Order" setting is disabled:
[Settings Screen]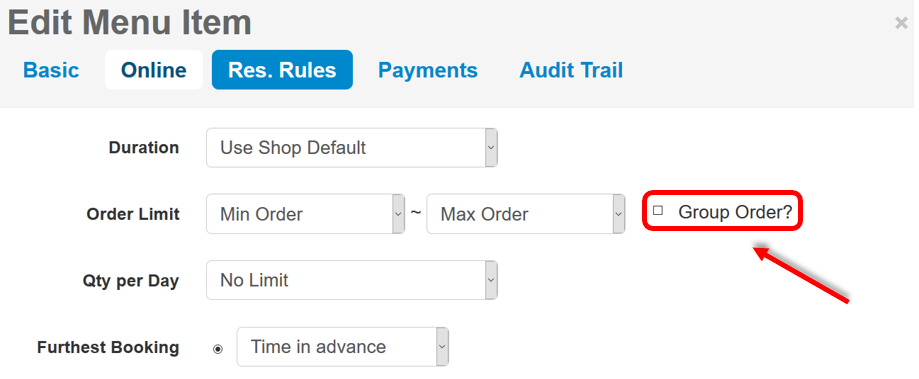 [TableCheck]