We have upgraded our system to be able to provide even better customer support to our clients.
1. New & Improved Help Center
Click on the Help Center button on TS 3.0 and access our vast knowledge base on the new & improved Helpdesk. Search by specific keywords or browse through articles & how-to guides organized into categories & sections.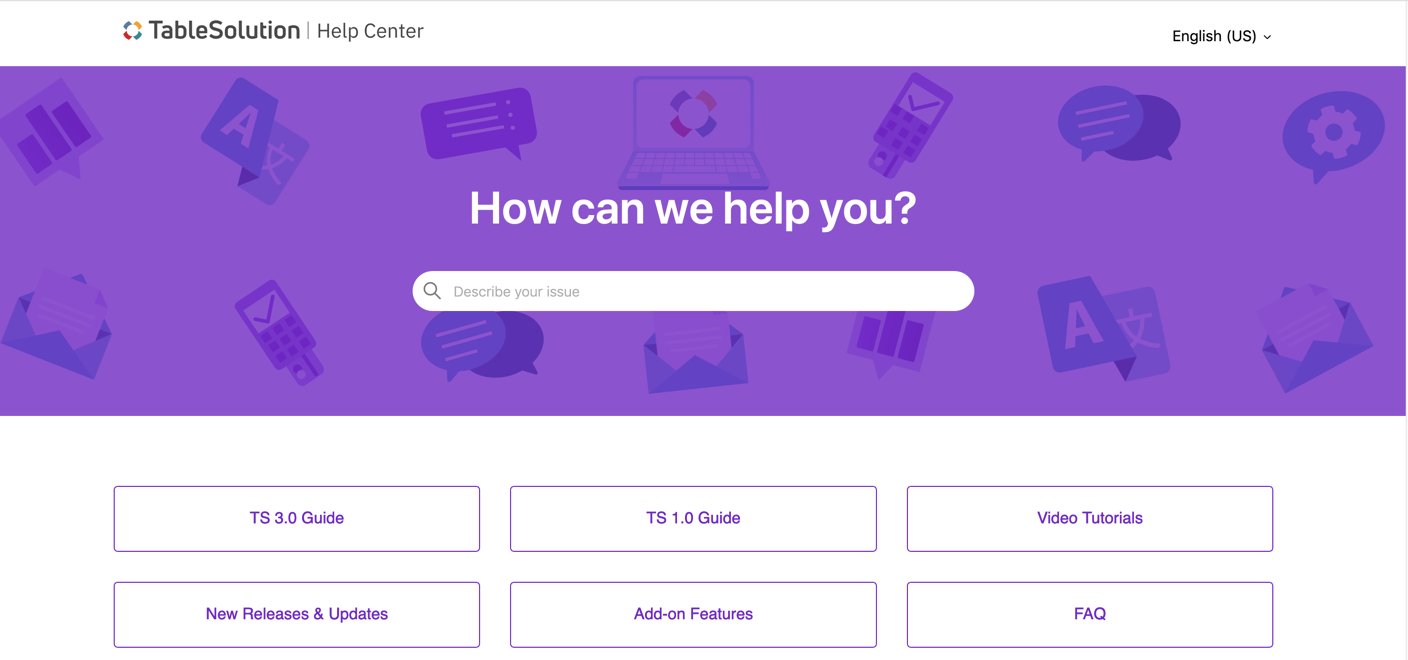 2. Support Team has a new address
If you cannot find an answer to your question in the Helpcenter, send us an email on global-support@tablecheck.com and one of our agents will reach out to you quickly.
2. Raise a ticket from your Manager system
You can also raise a request directly from TableCheck for restaurants or from Helpcenter itself without having to leave the page.
Click the Help widget button on Dashboard page on the Manager system or on any page on the Settings screen or on our Help Page screen, enter the requisite details, and submit the request. Your request will reach us instantly, and we will serve you at the earliest.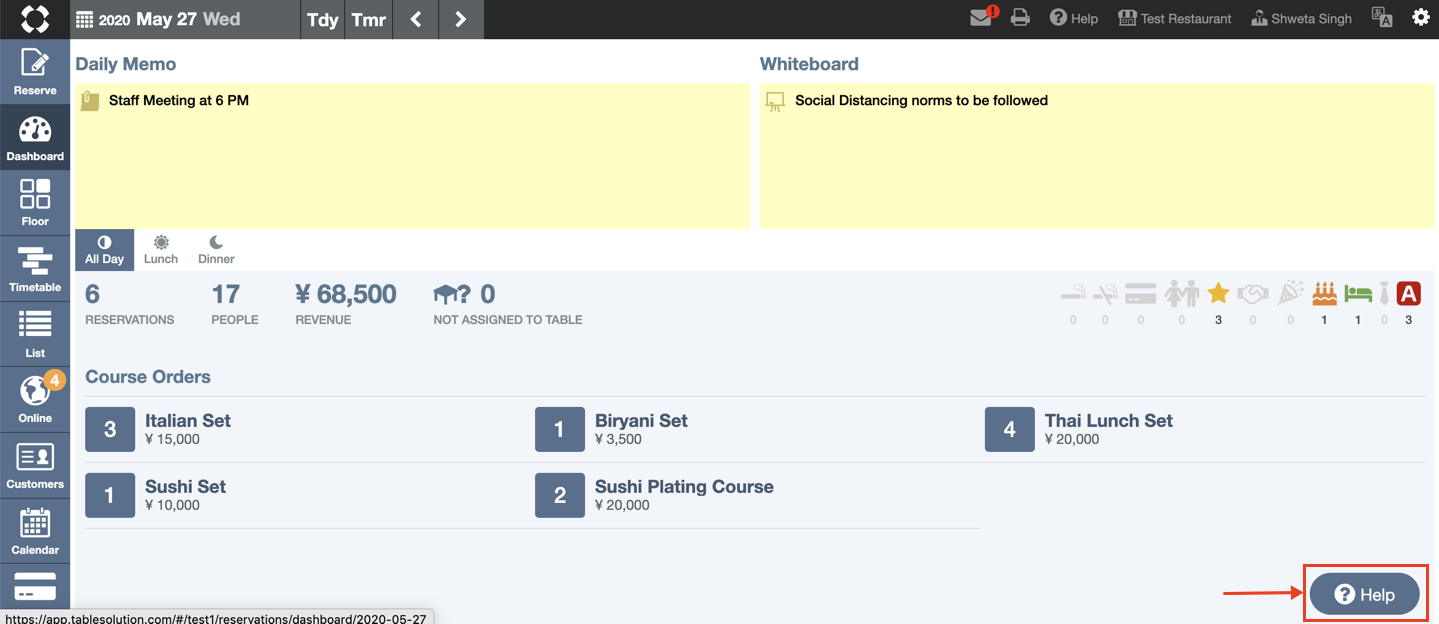 Help Widget on Manager system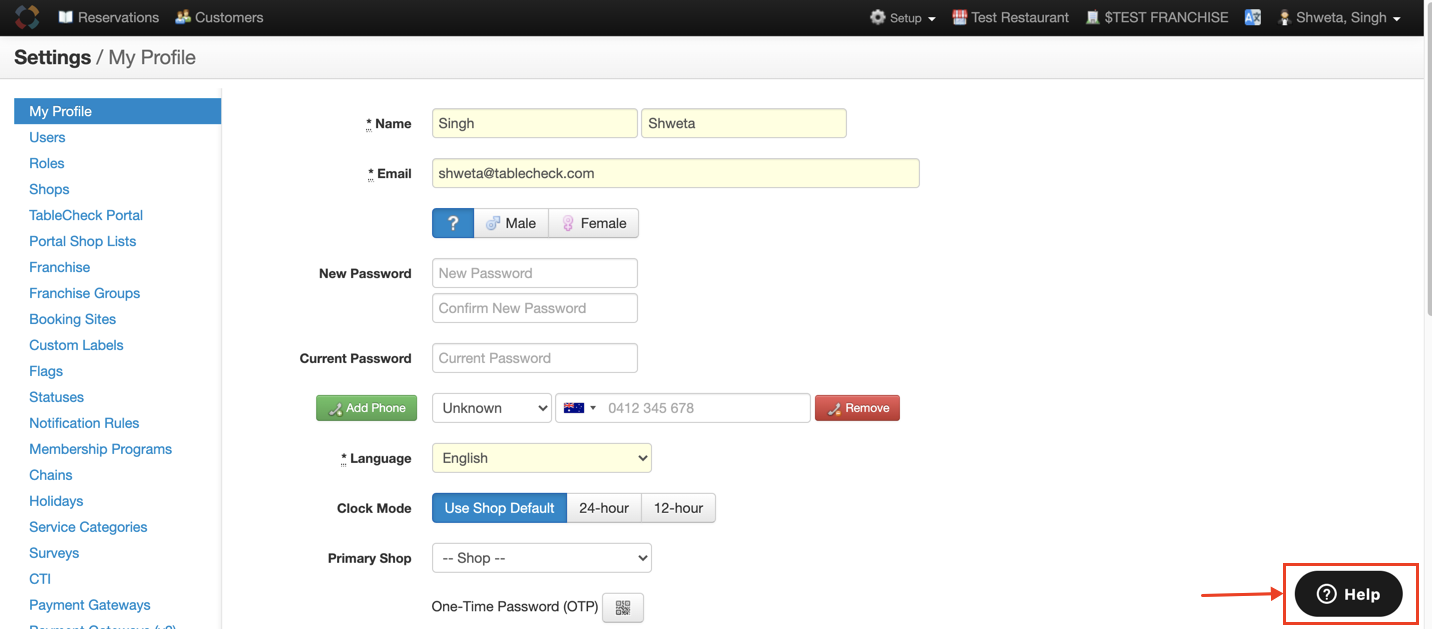 Help Widget on Settings
Note: The Help Widget on the Manager system is visible only on the Dashboard page; to raise a request while you are on any other page, please click Get Support under Help.