You can extract and download the list of all reservations and their details from TableCheck Manager.
To extract such a report, click the cogwheel icon and select All Reservations from the drop-down list.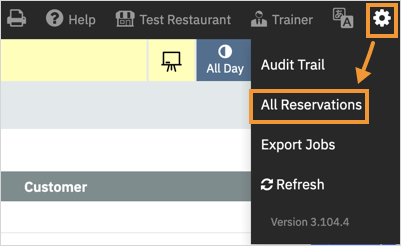 Enter the date range for the report, and other details as required.
Please note that the date range can be a maximum of 2 months. Hence if you need the report for wider duration, please extract the report multiple times with different date ranges.
After selecting the necessary parameters, click Click to Search to view the reservations on the application itself or Excel/ CSV if you want to extract the report in one of these formats.

a. Click to Search
The reservations are displayed in the application, like below.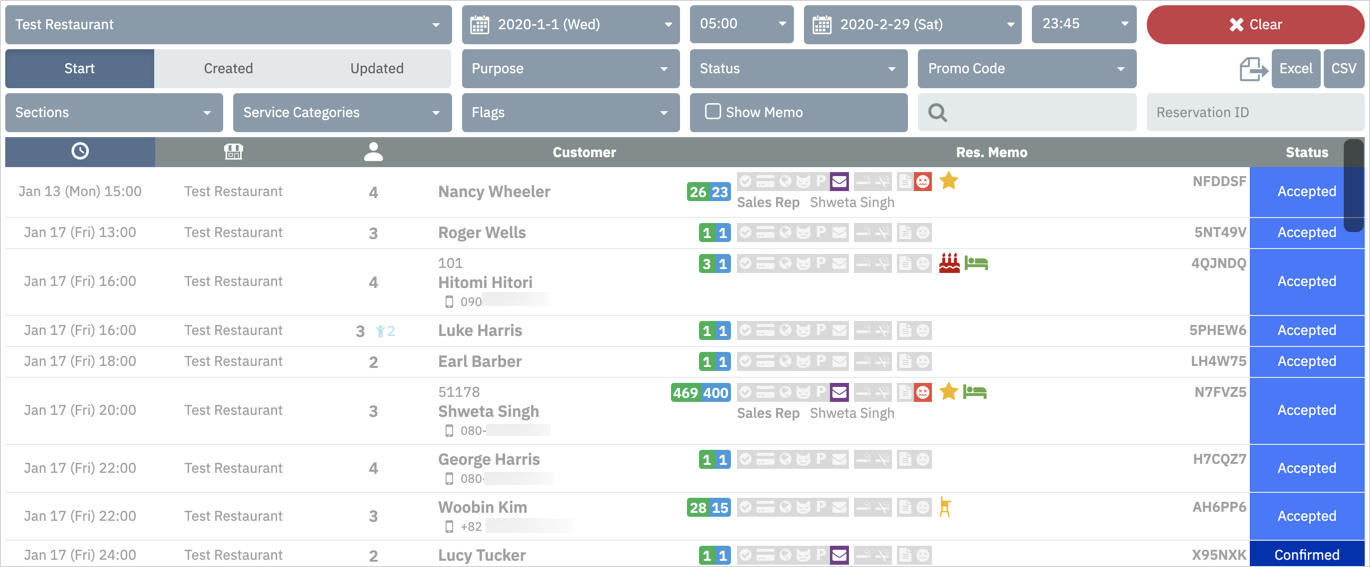 b. Excel/ CSV
On clicking Excel/ CSV, the report will be generated. As soon as the report is ready for download, the Download button will be displayed. Click it to download the generated report.

Please note that only the users with Shop Manager or Franchise Manager role can download the report to Excel/ CSV file.