In addition to Confirmation SMS sent at the time of reservation creation, it is also possible to send additional SMS manually.
1. Double click the reservation to open Reservation Details.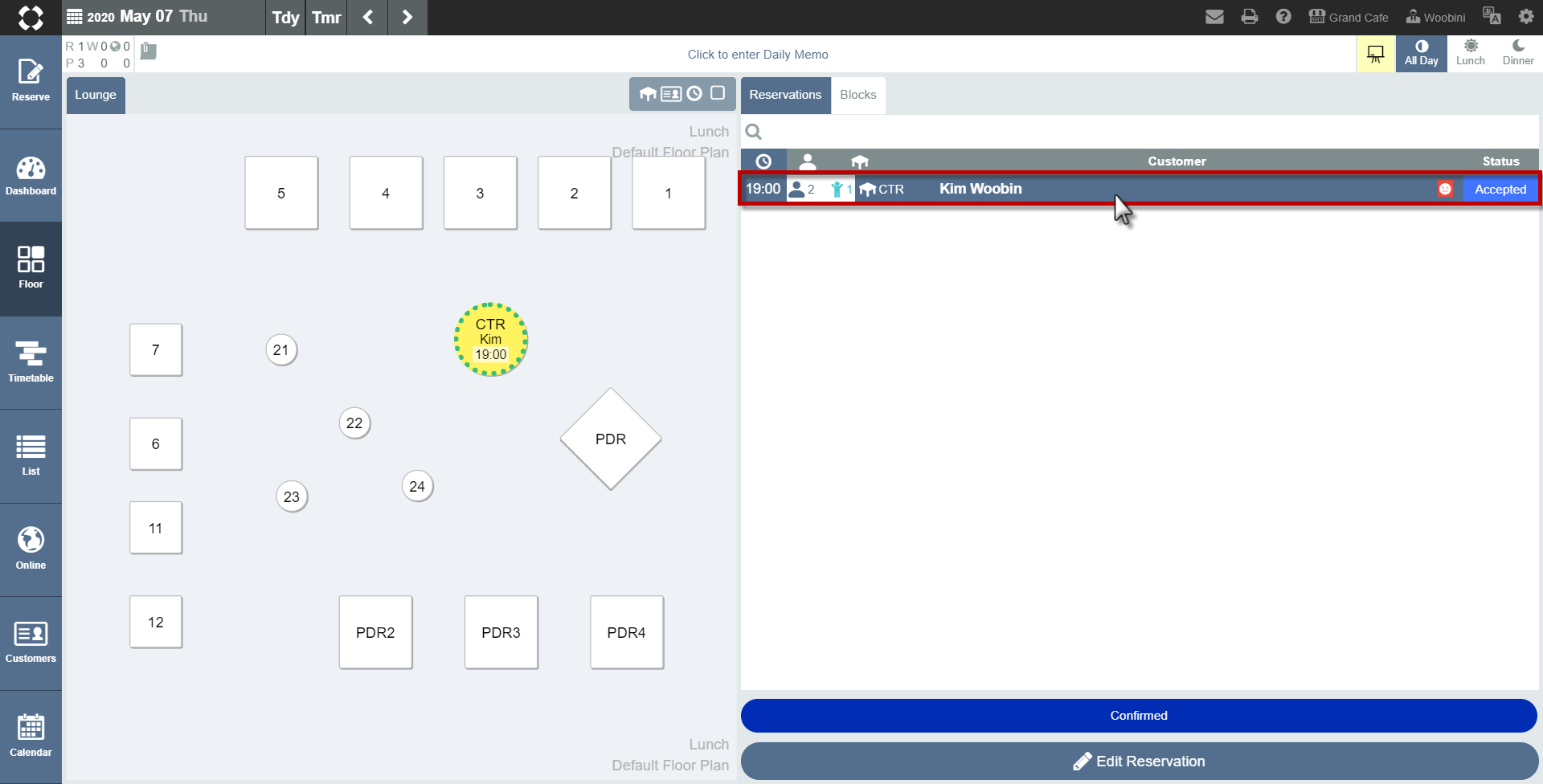 2. Click the Speech Bubble icon in SMS field on the right side of the page.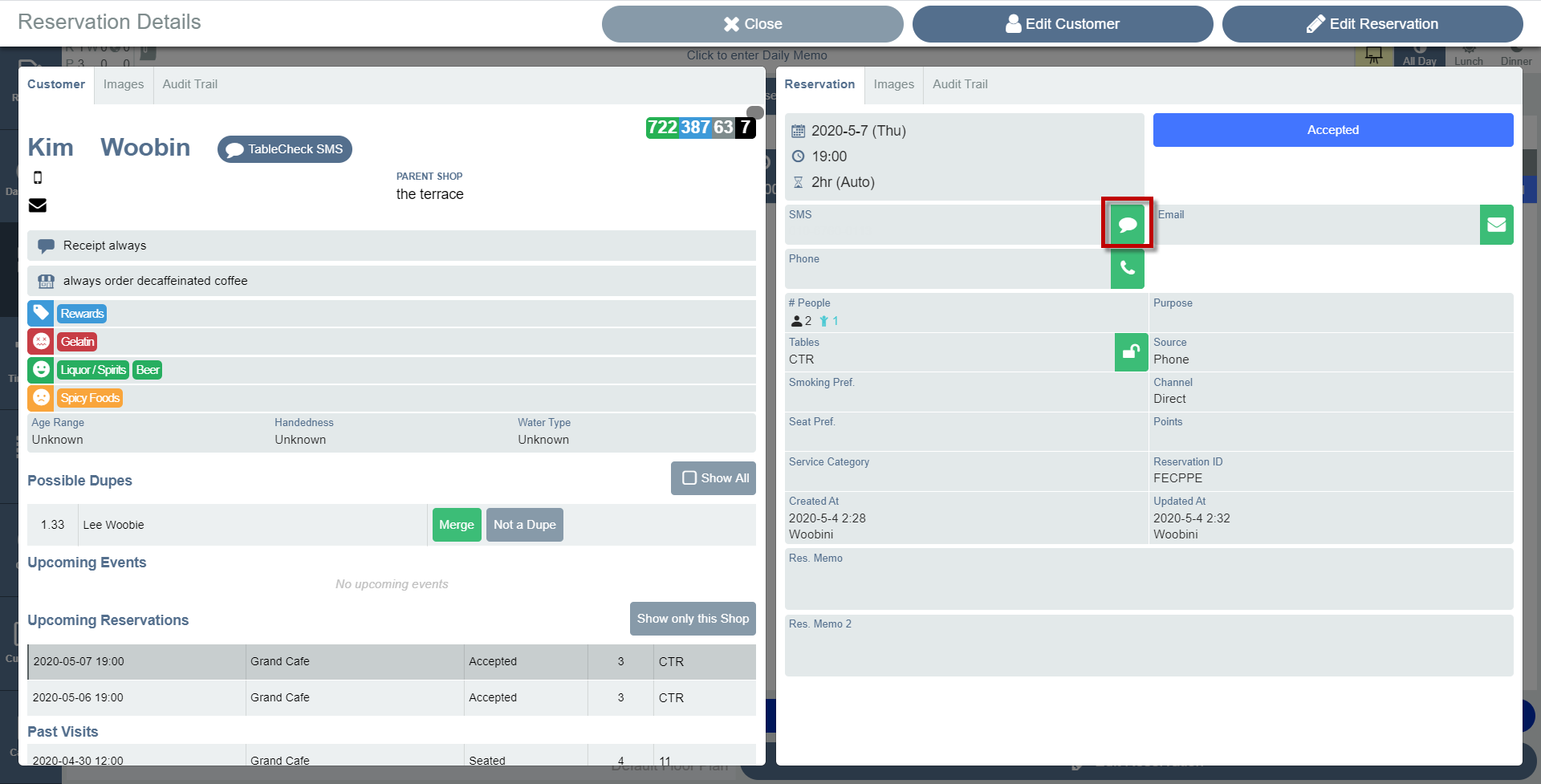 3. You can change the SMS language, and/ or enter a new number to send the SMS.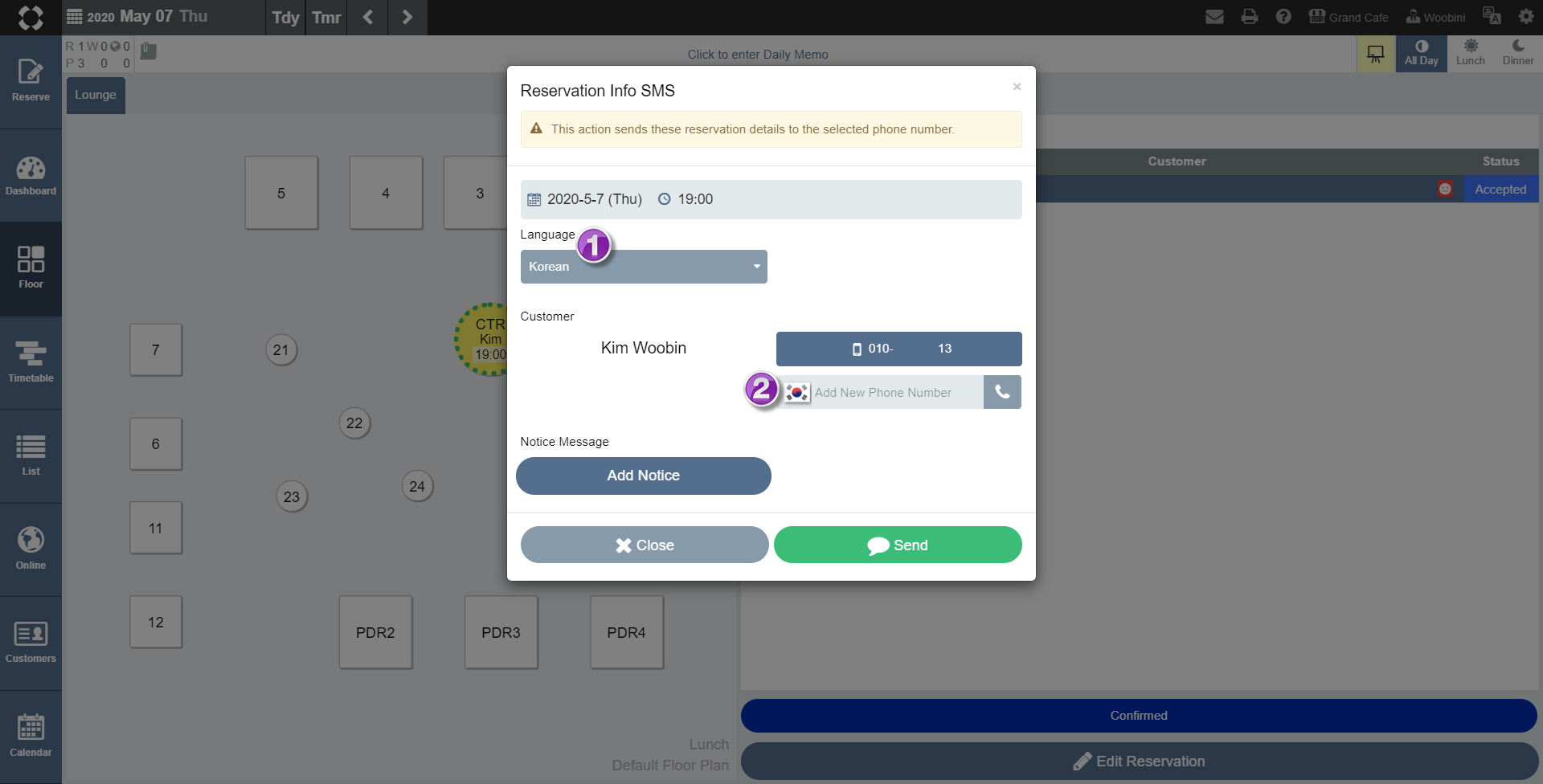 4. You can also enter an optional Notice Message that the customer can see by clicking the URL sent in the SMS.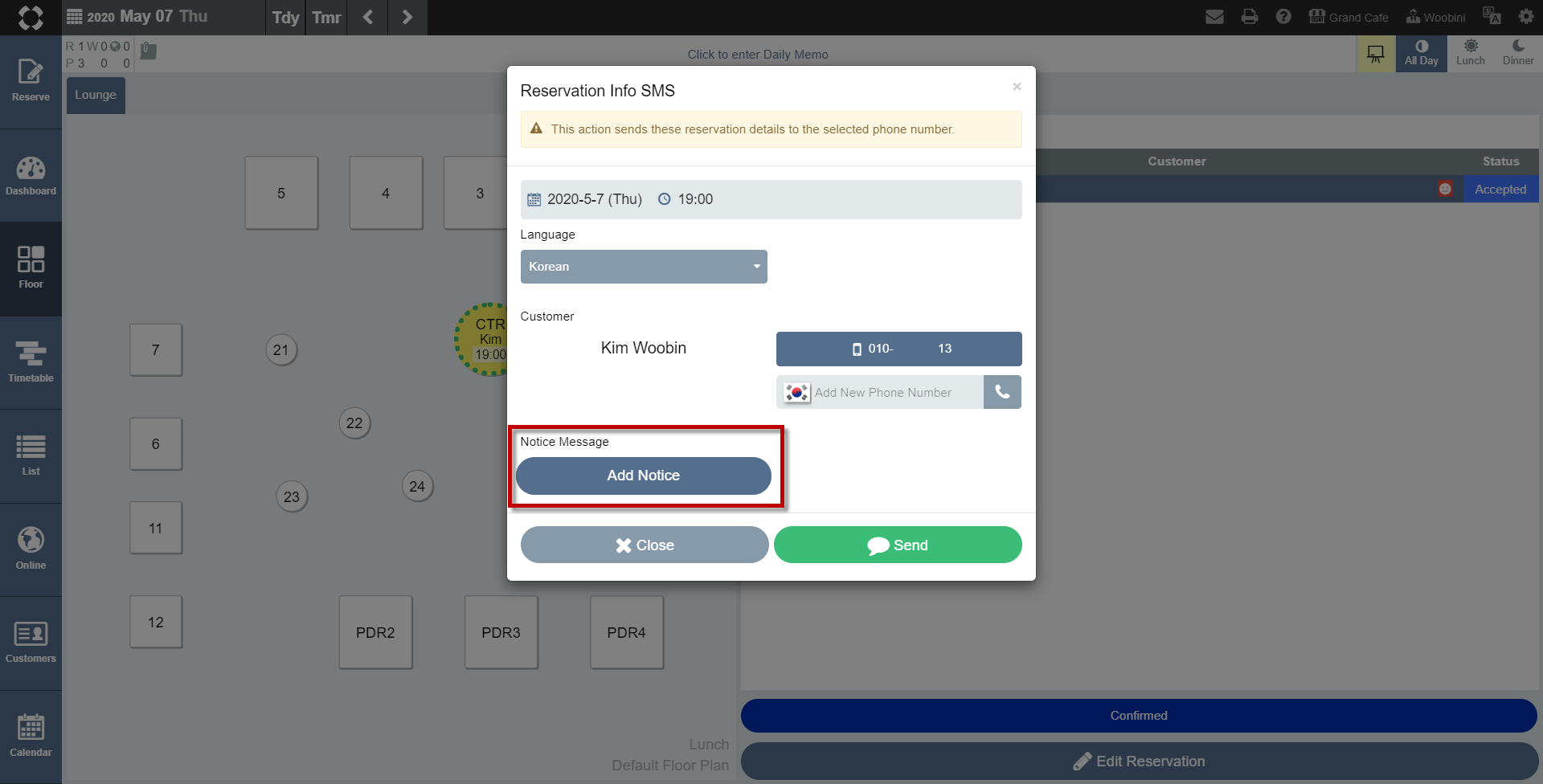 4a. You can enter the message in Notice Message, and click Save and then Close at the top of the screen.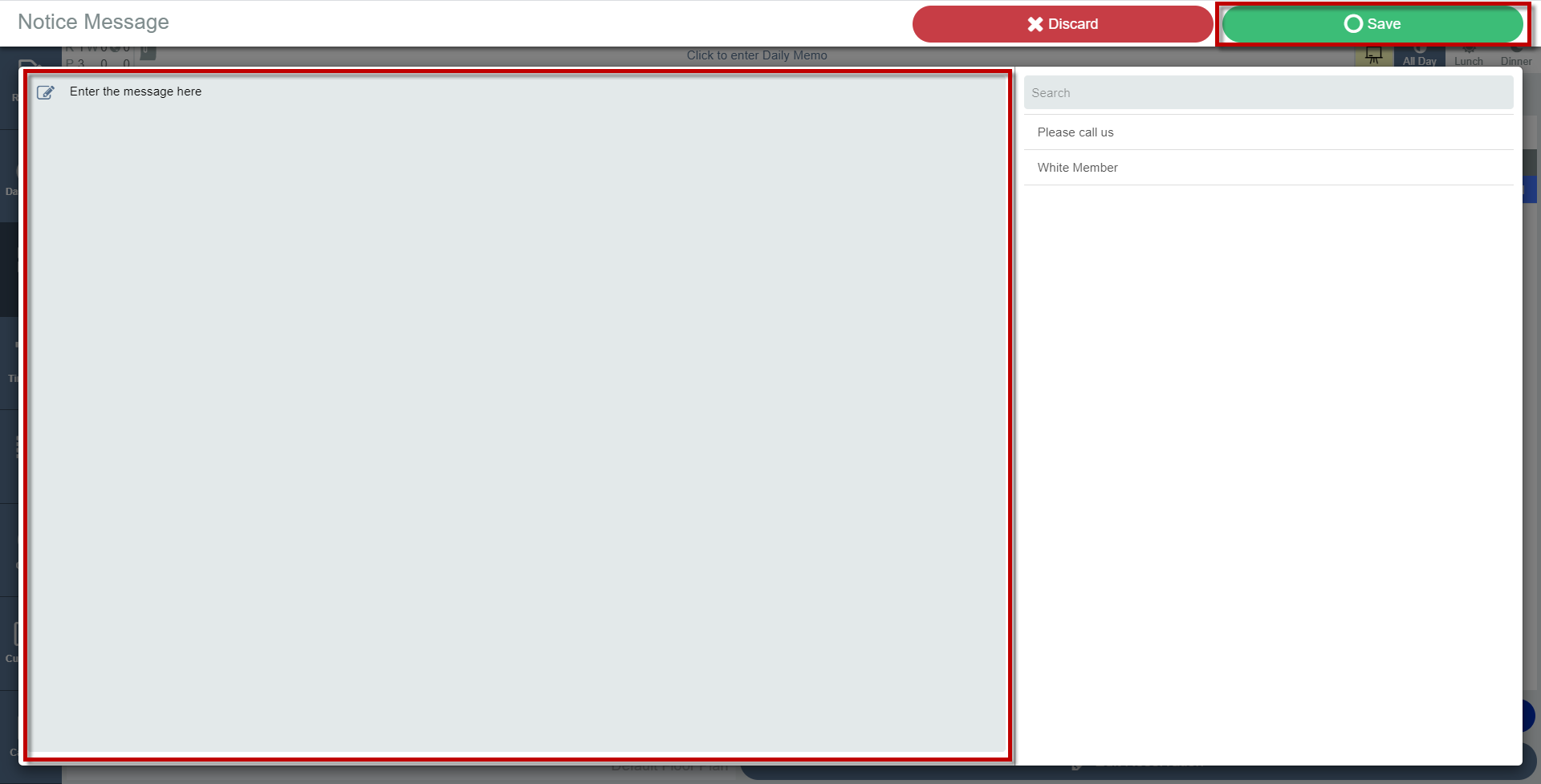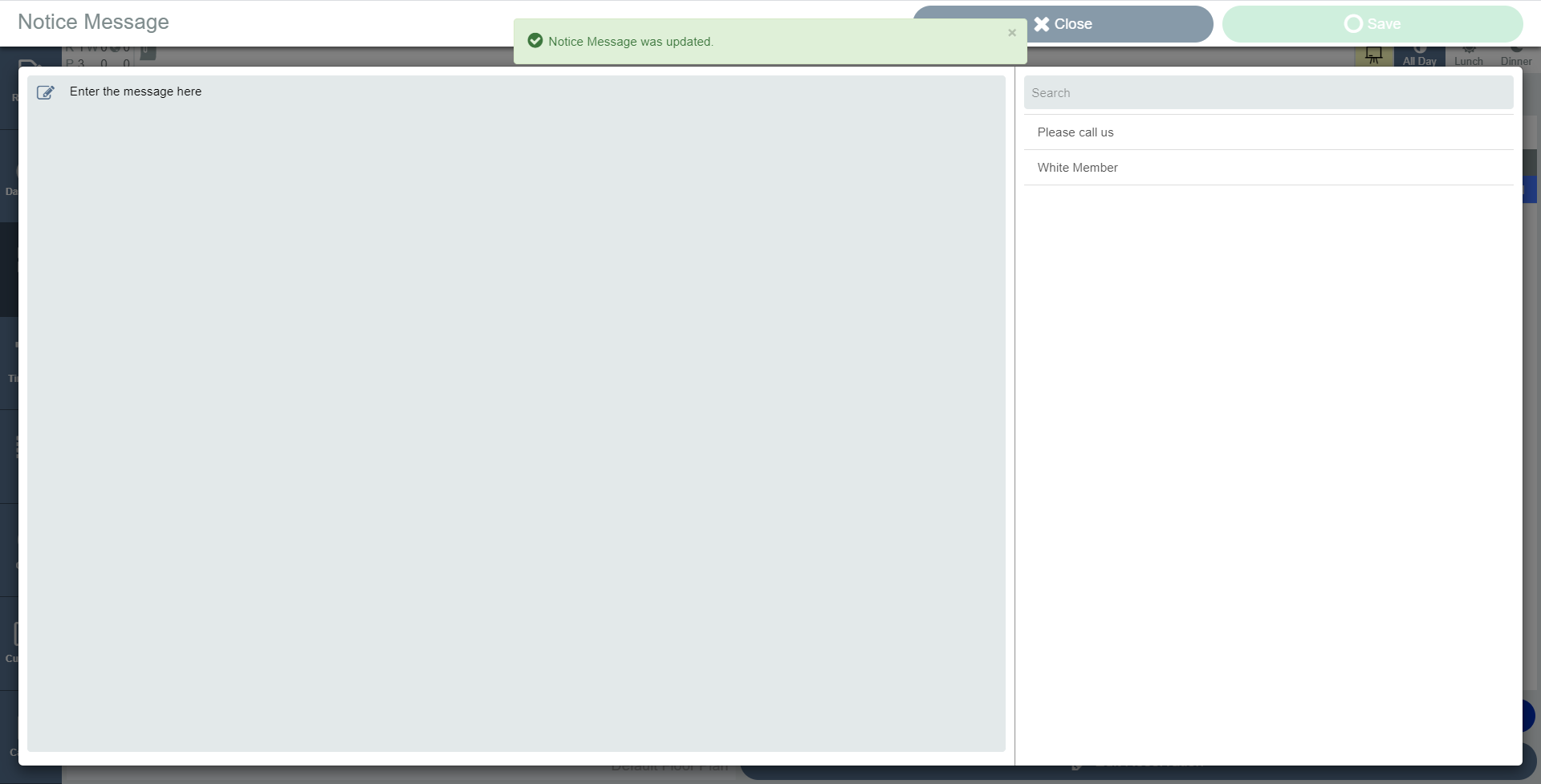 4b. You can als edit or delete the message (Notice) you entered.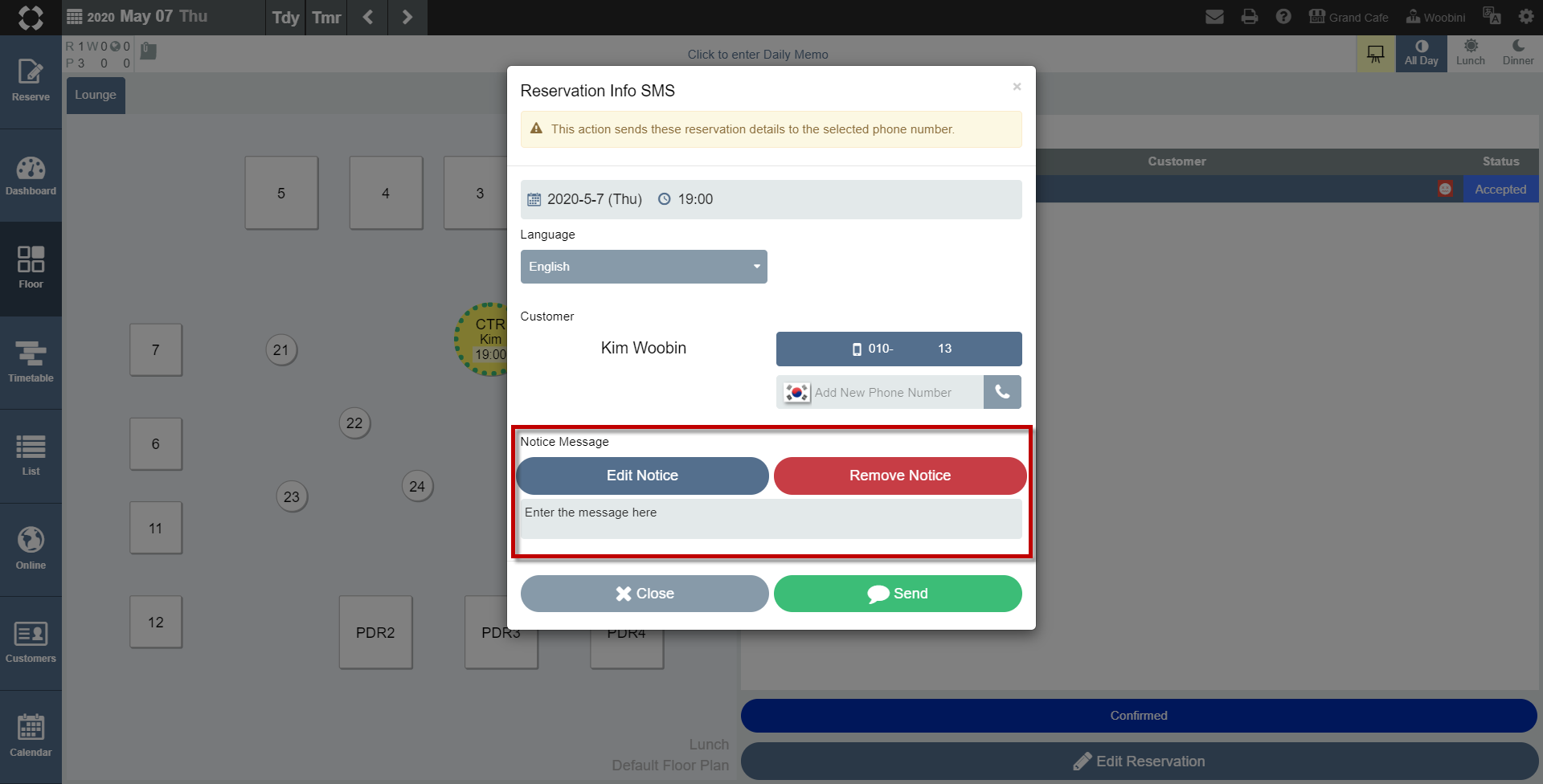 5. Click Send and Close.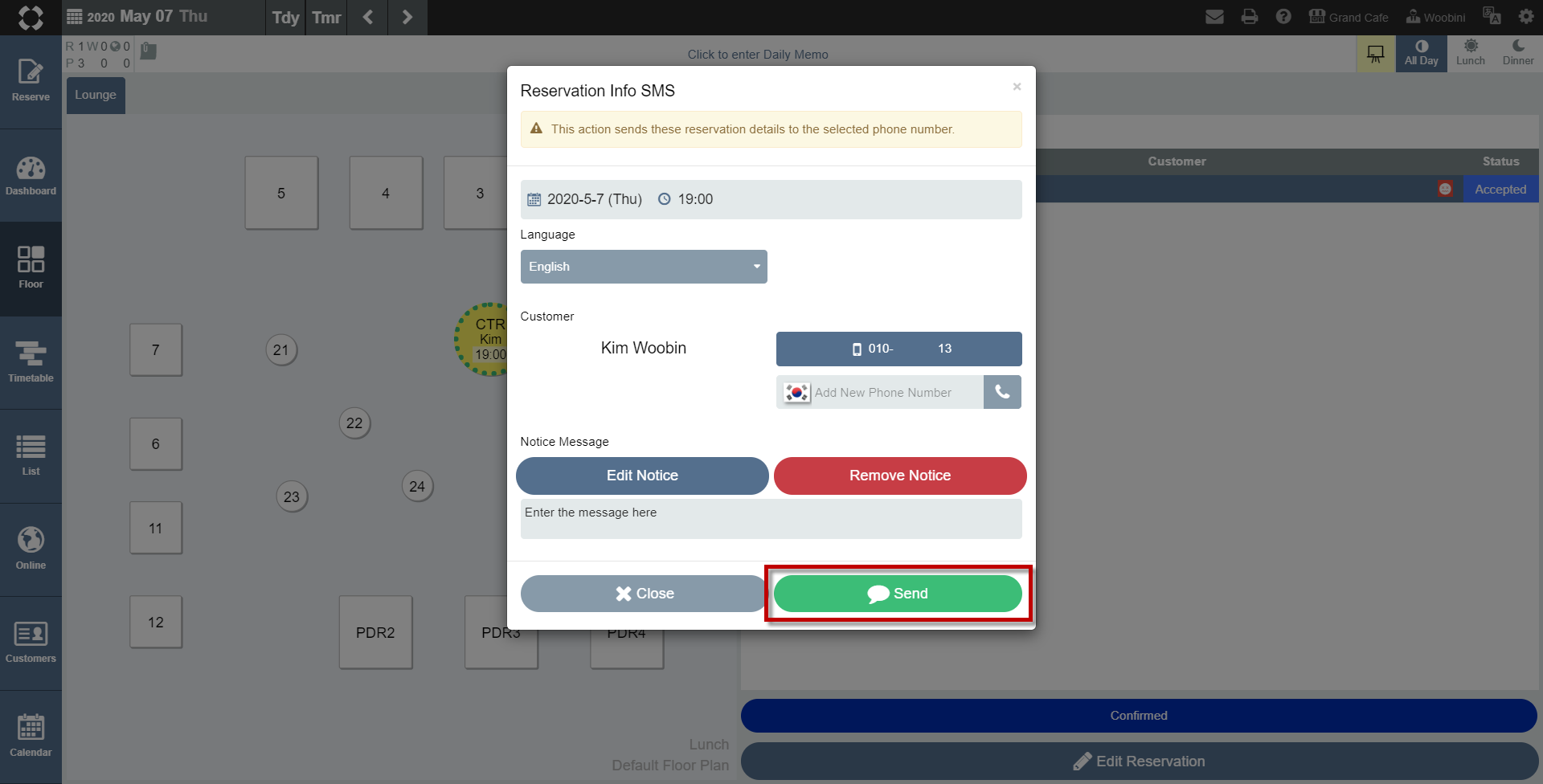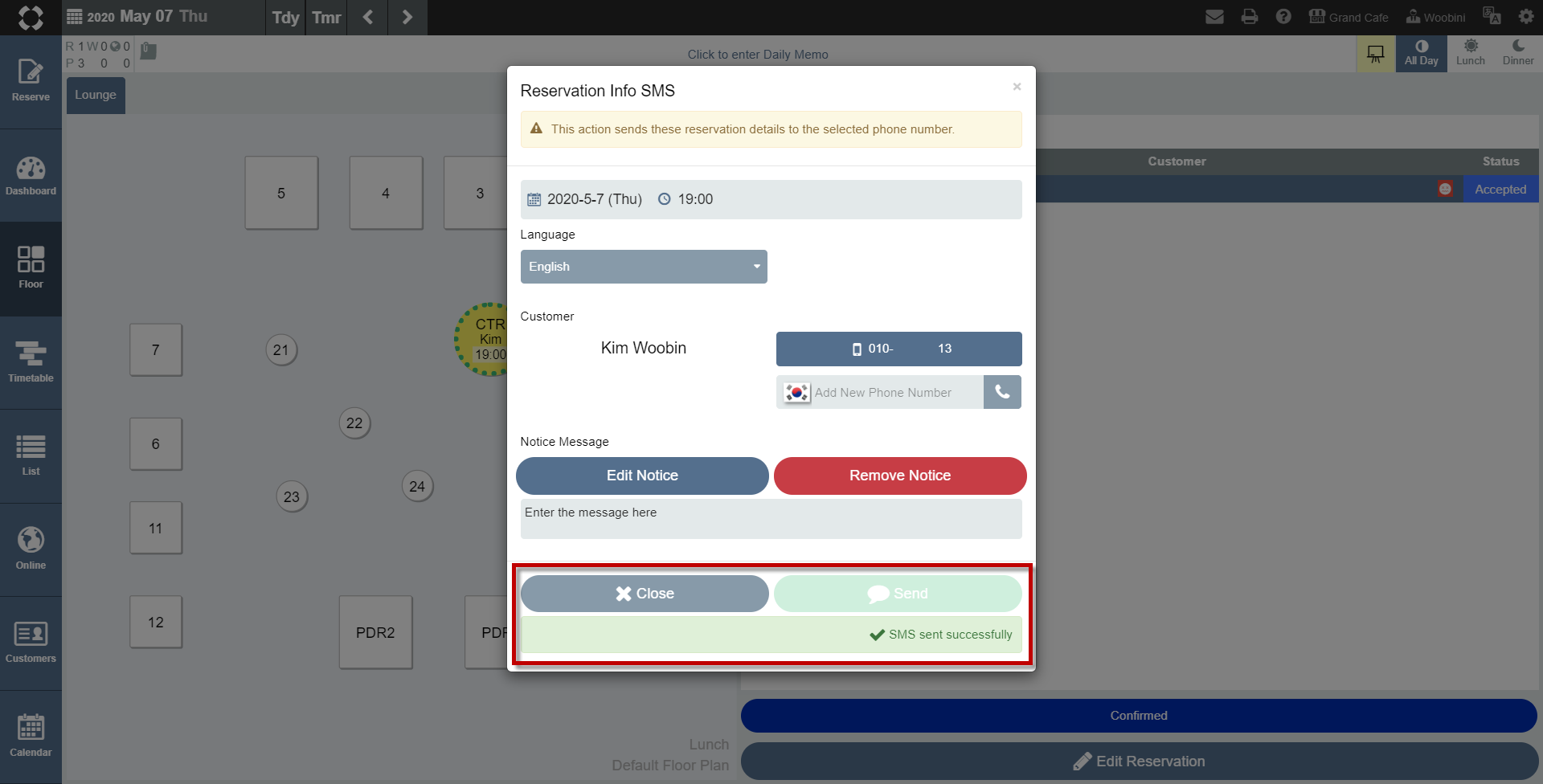 The customer will receive the following SMS and can see the Shop Notice by clicking on the URL in the SMS.