The CTI menu will pop-up on the right-hand side of your Manager system screen.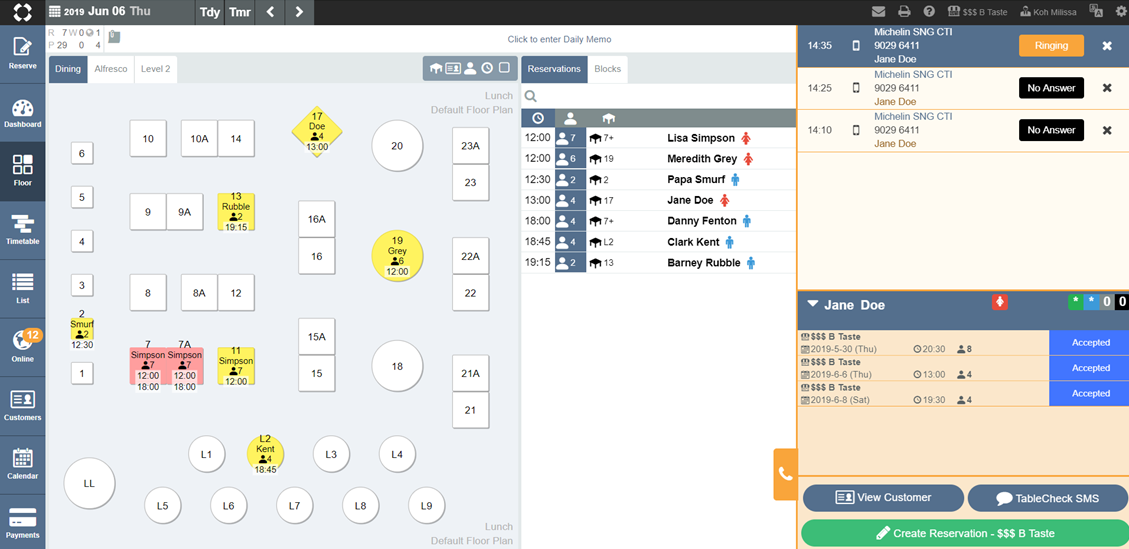 Call Log Legend
Incoming Call Entries
When the caller has a corresponding upcoming reservation entry in the Manager system.
(reservation date & time, restaurant name, phone number & name will also be displayed).

When the caller's number matches multiple customer profiles in your database.


Call Statuses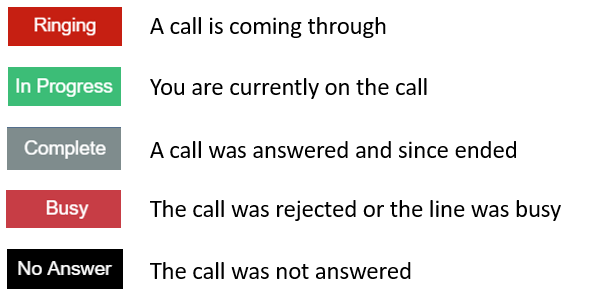 Customer Details
You are able to track the following details from the CTI call entry:
Upcoming Reservation Details

Company Name, Division, Title (Designation)

Name of Customer

Gender

Smoking Preference

Visit Counter

Customer Tags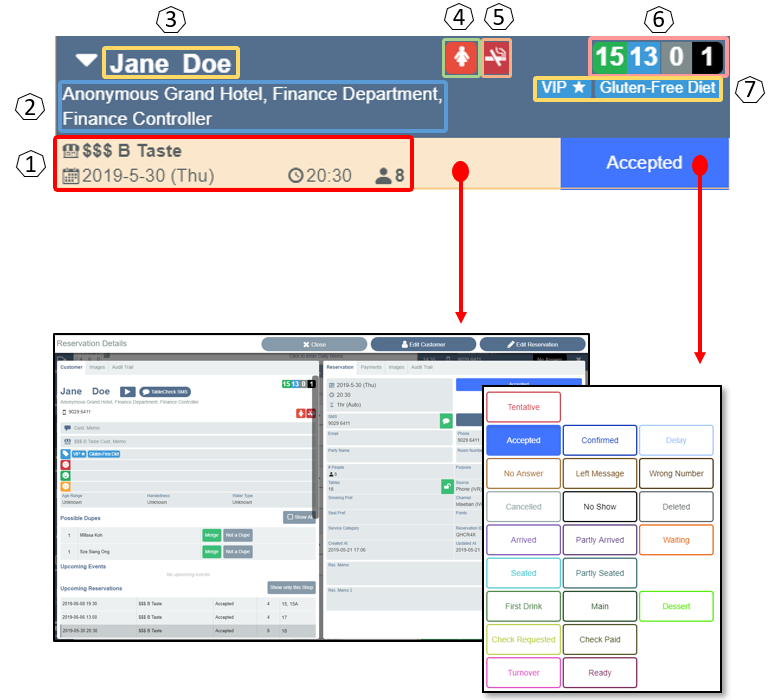 You are also able to update the status of future reservations at the time of the call, directly from the CTI menu.
Other Notable Features
View Customer Profile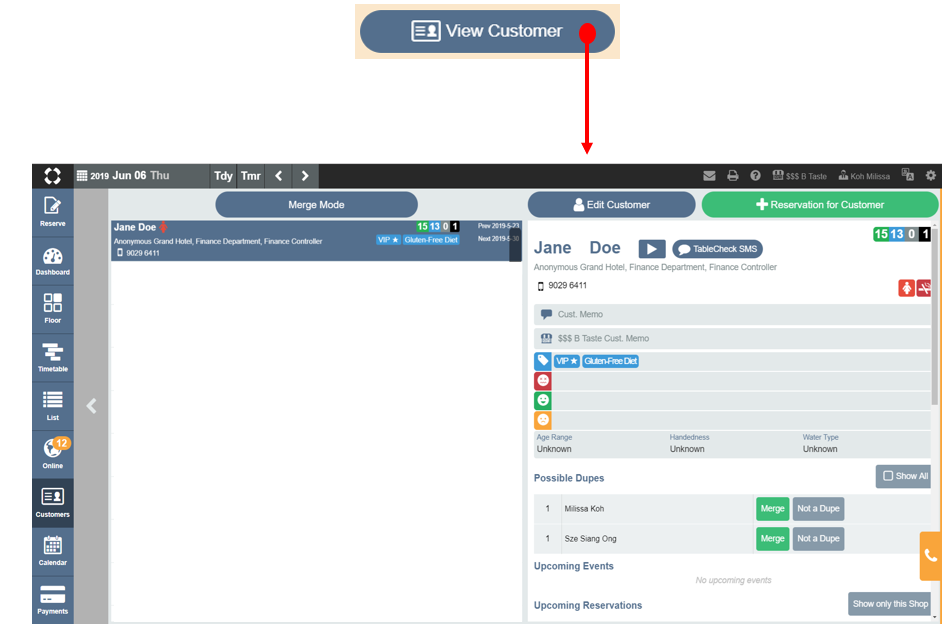 Create Reservation
If the caller already has an existing profile in your shop's database, clicking on the "Create
Reservation" button will cause the below screen to appear.
If the caller does not have an existing profile in your shop's database, only the phone number
will be reflected in the below highlighted fields.