This article teaches you how to indicate which tables should be reserved first based on party size, for TableCheck (online) reservations.
Setting Up
1. Select the Tables setting by clicking on the Setup wheel icon located on the top right hand corner of the screen.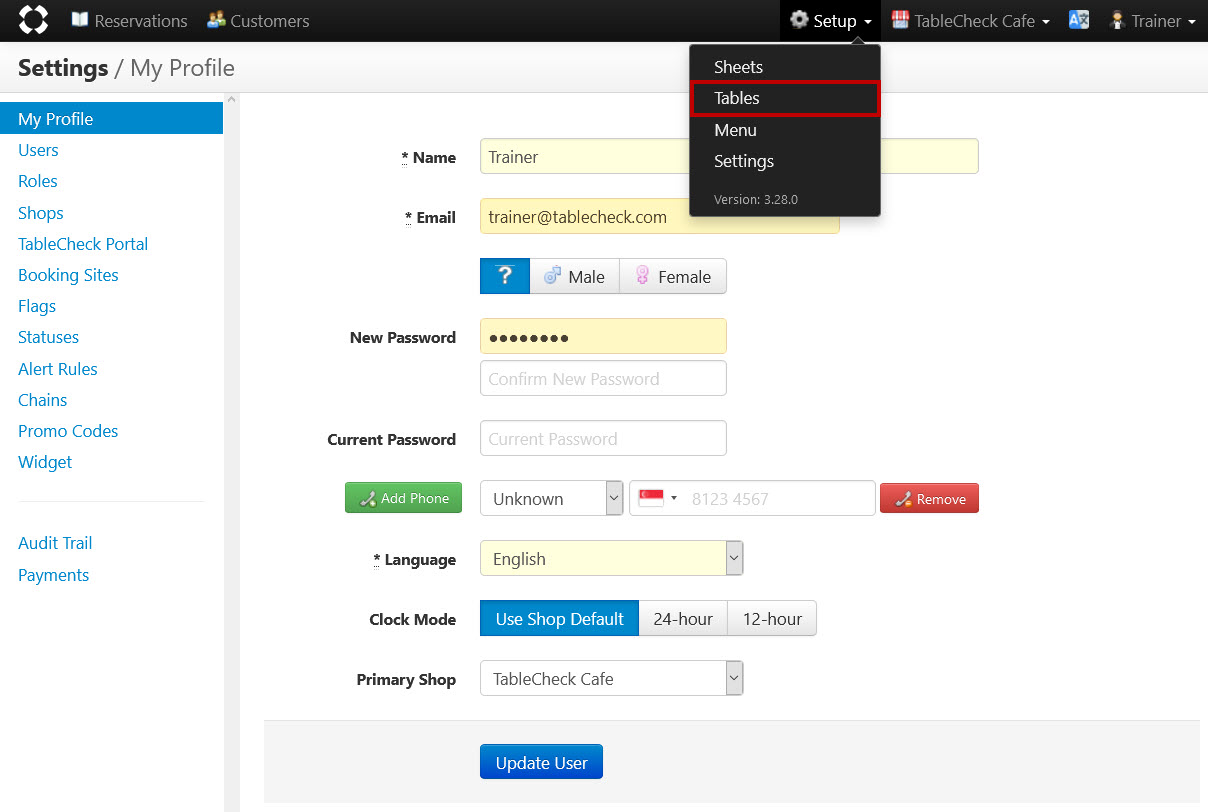 2. Move to the Priority tab.

3. Check the Enable Table Priority box to view your priority setting.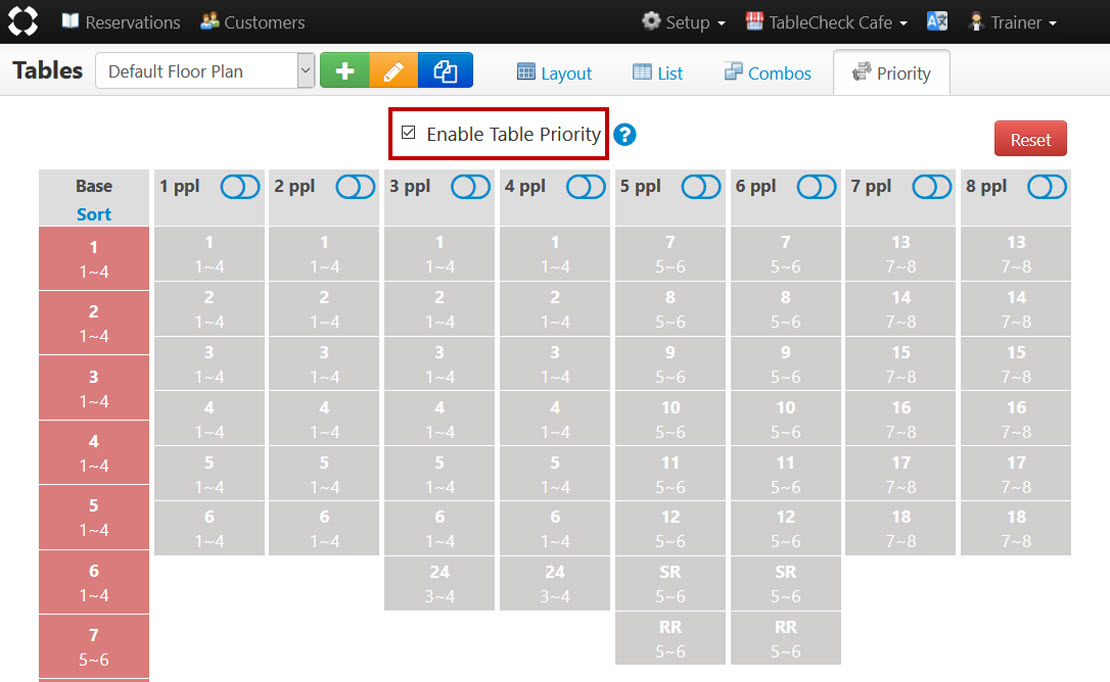 4. Begin setting the table priority manually by toggling the

icon of each respective party size.
The column will become colored upon toggling the

icon.
Light Blue tables

Single tables available for Online bookings.

Dark Blue tables

Table combinations available for Online bookings.

Light Gray tables

Singular tables disabled for Online bookings.

Dark Gray tables

Table combinations disabled for Online bookings.
5. Manually adjust table priority by clicking and dragging each table to its desired priority sequence.
(Tables closer to the top will be assigned first, followed by tables going down the list).
Please note that once

icon is toggled on, toggling it back off will cause priority settings to revert back to its initial default settings.