A different tier level (of up to 5) can be assigned to tables.
This feature is useful when different sets of tables should be assigned to specific menu courses selected during the booking process.
Setting Up
1. Select the Tables setting by clicking on the Setup wheel icon located on the top right hand corner of the screen.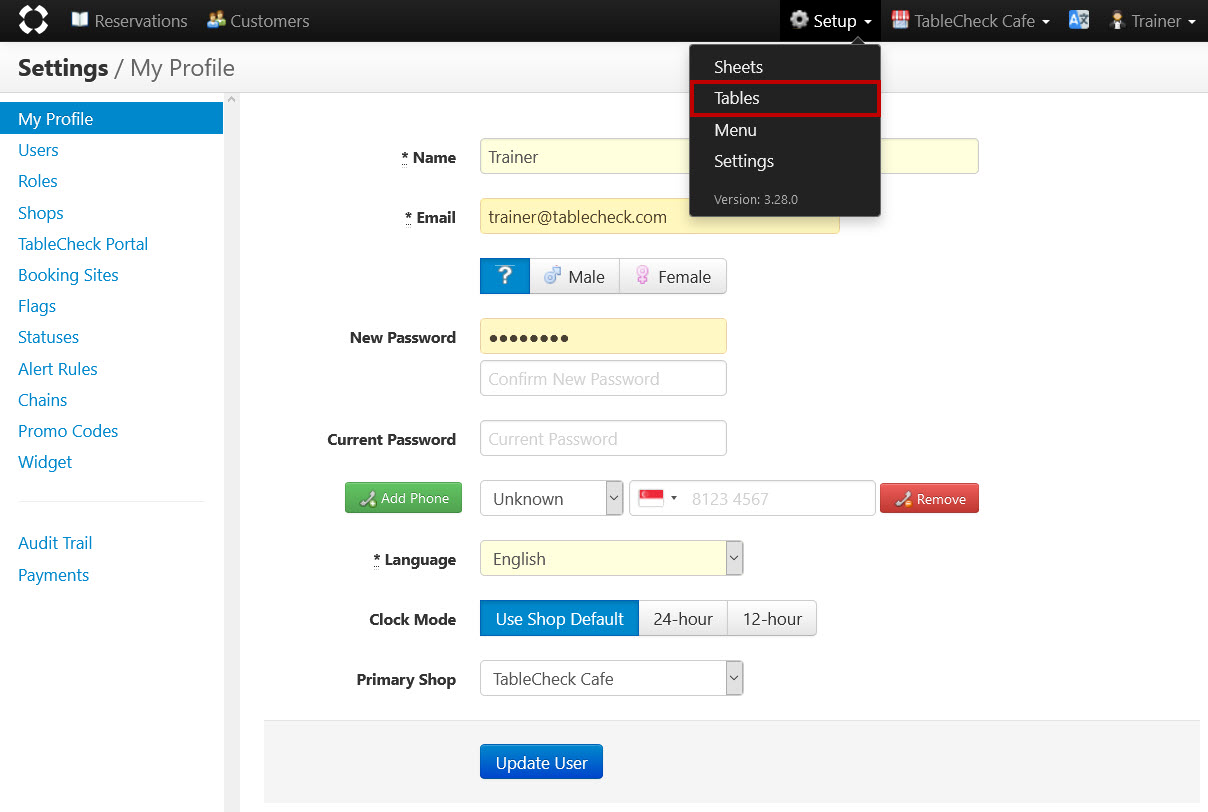 2. Select the table you wish to assign a table tier to and click on the Edit Table button.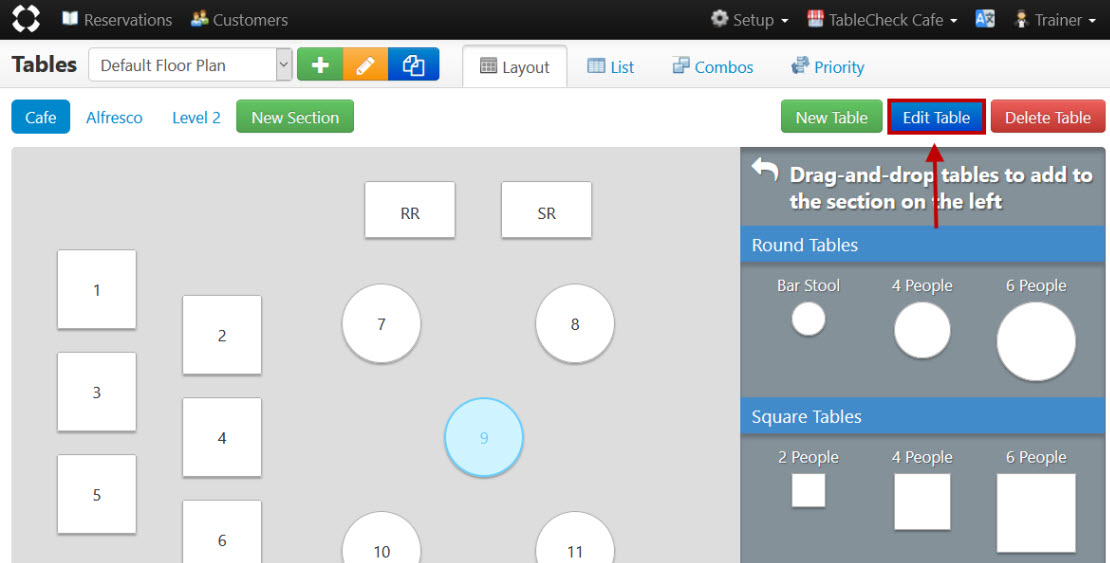 3. Scroll down to find the Tier field, and indicate your desired tier level.
We have up to 5 different tiers for you to choose from.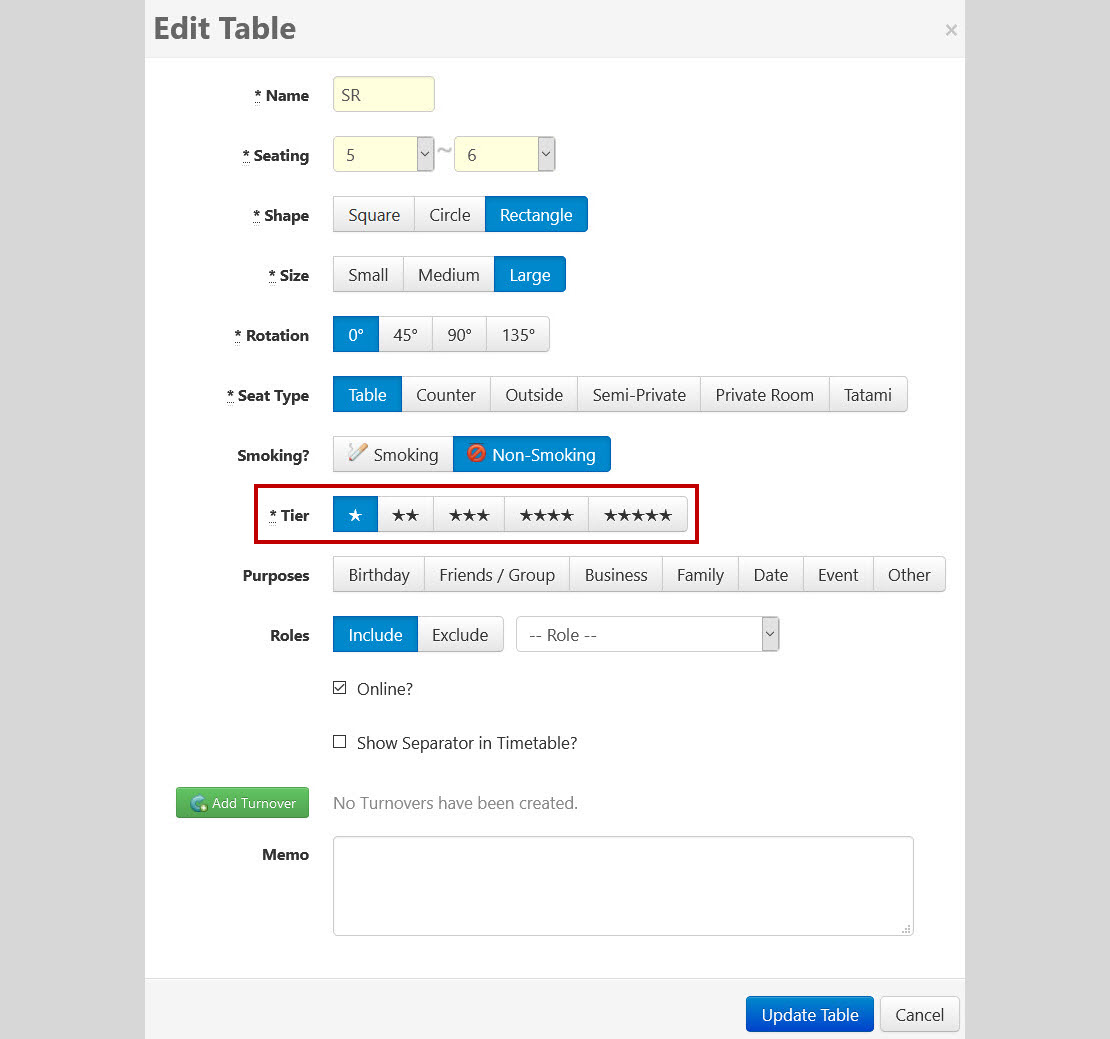 To learn how to indicate tier validity onto your menu items, please refer to our article
here
.