You are able to indicate memos to specific table(s) in TableCheck Settings to be be viewed on TableCheck Manager on both the Floor and Timetable views.
This article covers the following topics:
Setting Up
1. Select the Tables setting by clicking on the Setup wheel icon located on the top right hand corner of the screen.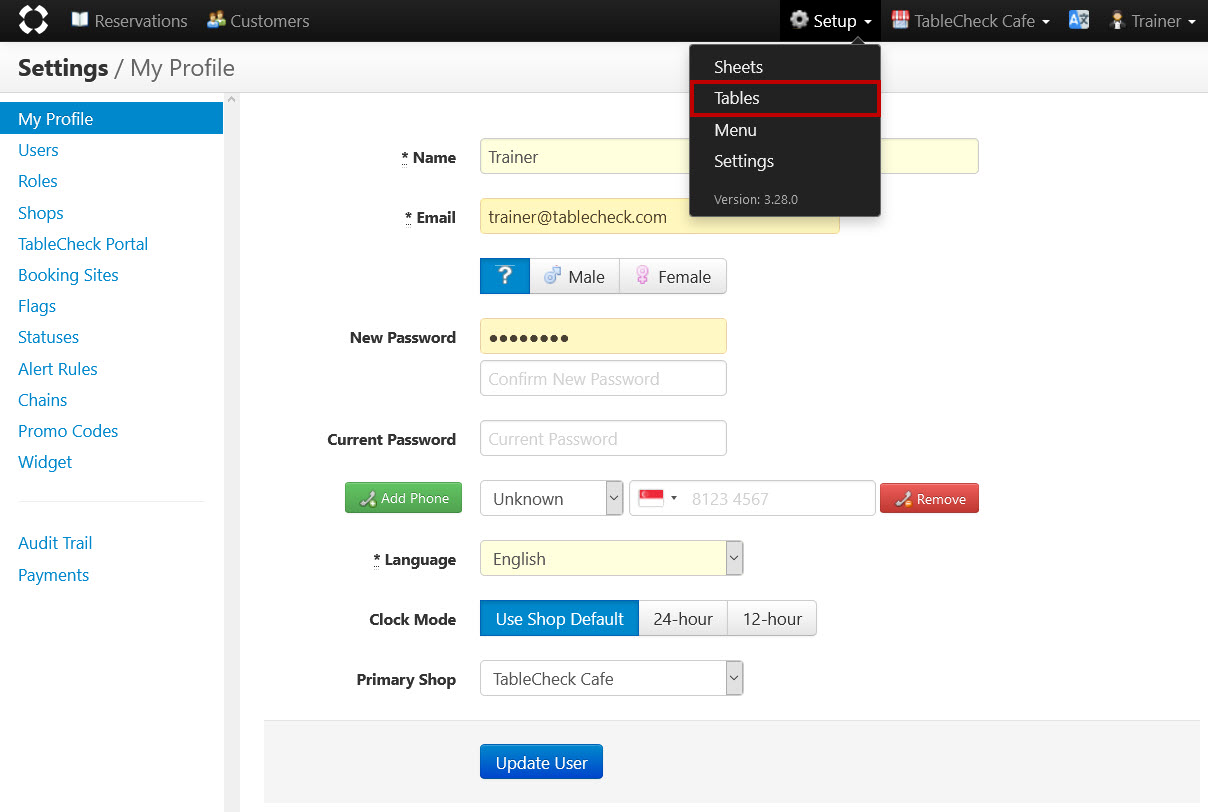 ---
2. Select the table you wish to add a memo to and click Edit Table.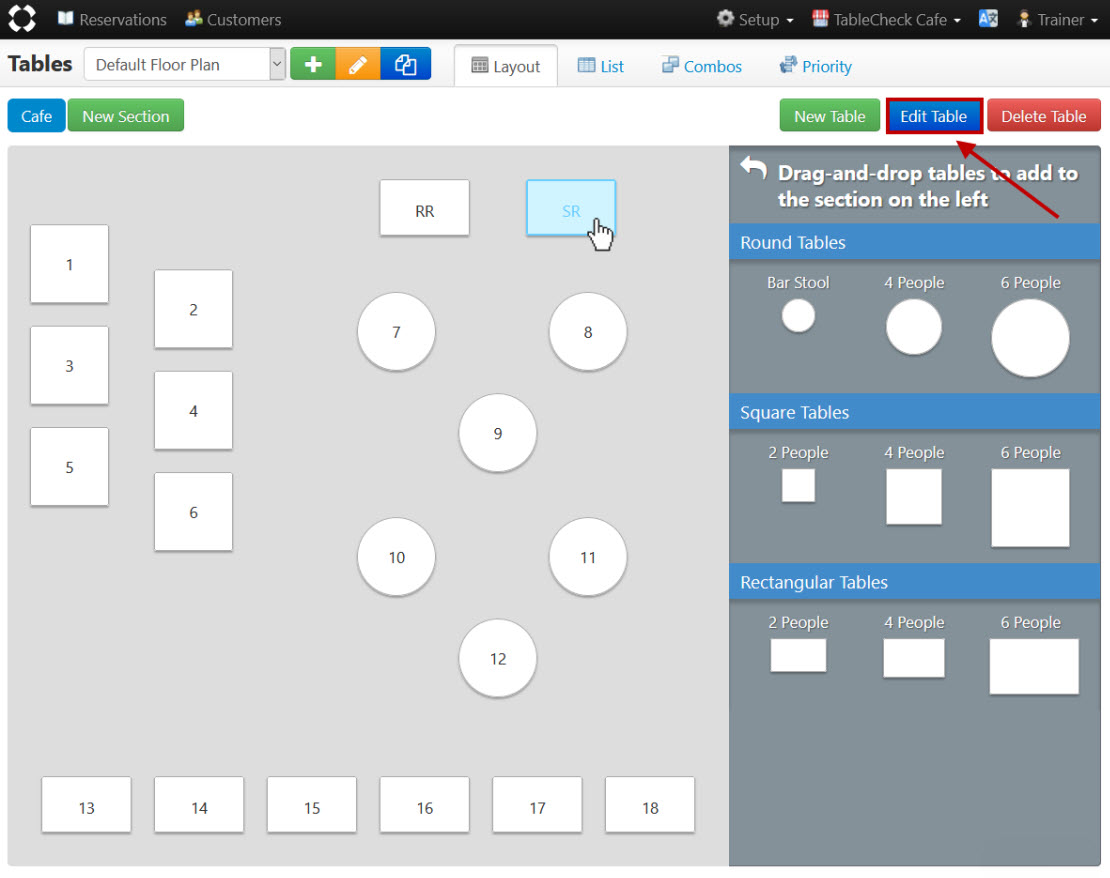 ---
3. Scroll down to the Memo field to enter your note and click on the Update Table button to save your changes.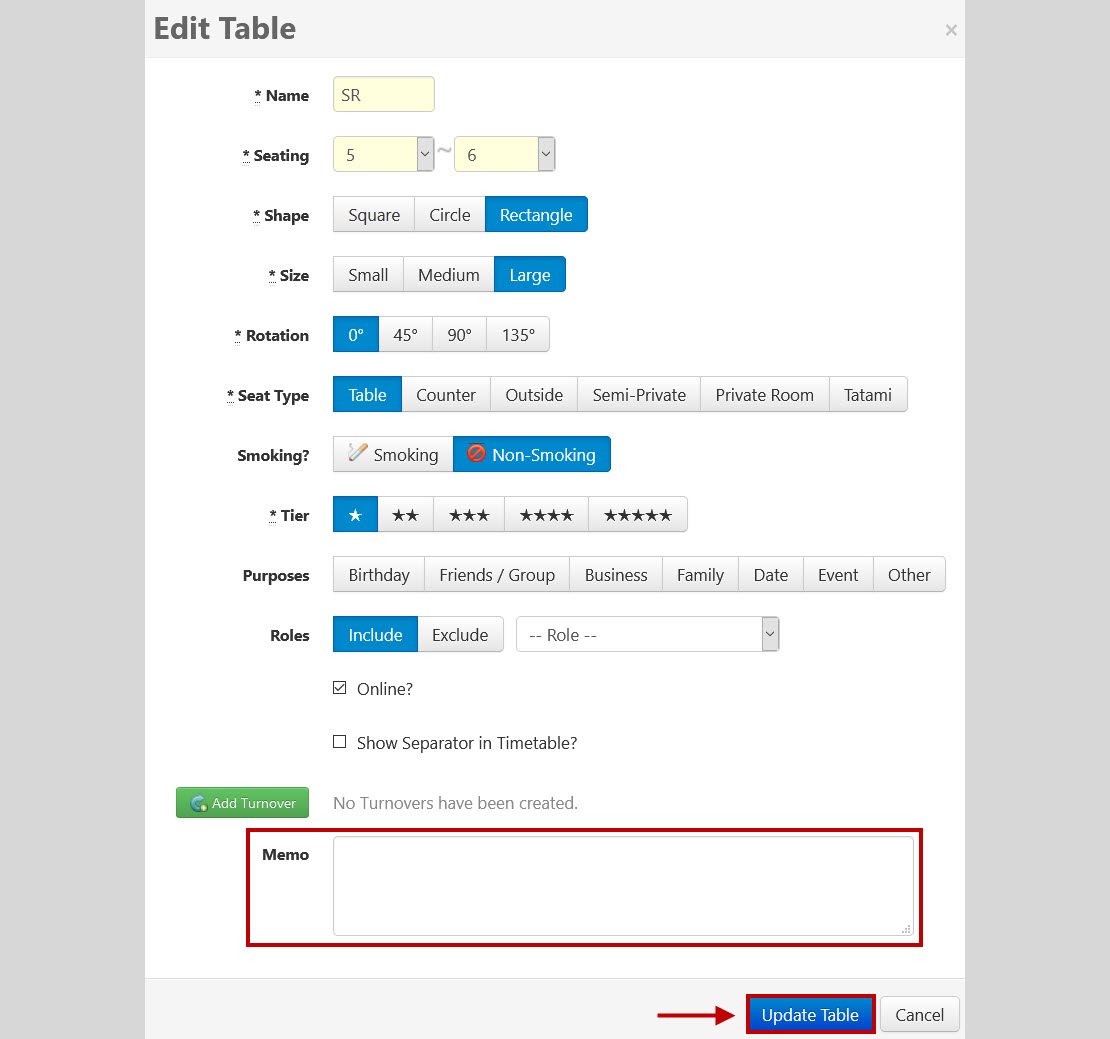 ---
Viewing Table Memos
Table memos added are visible on both the Floor and Timetable tab on TableCheck Manager.
Floor View
Table memos can only be visible on the Floor view if toggled to do so on the Table Display Option bar, which can be found at the top of your floor plan.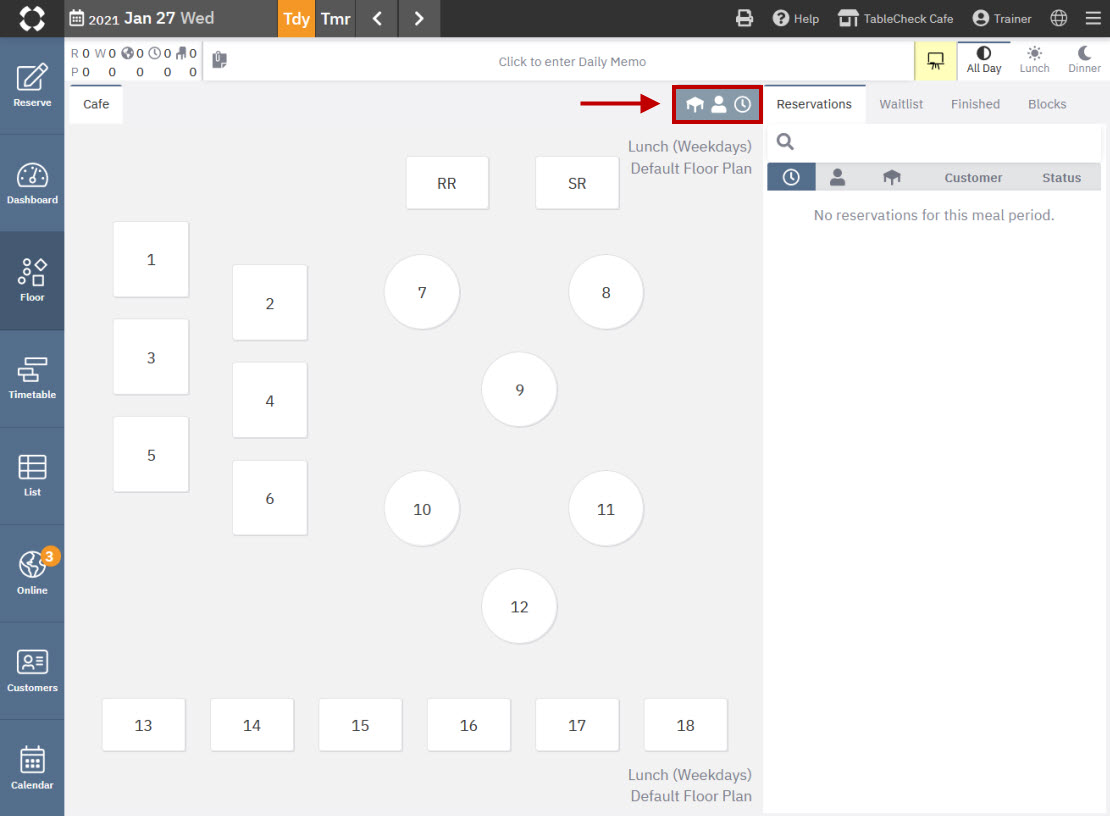 ---
To enable memos, select Memo to toggle on.

---
Your memo is now visible by hovering your mouse over the table with a note.

Timetable
To view table memos in the Timetable view, simply hover over the table name.

A dark gray triangle can be seen on the table name if it carries any memos.