Should you require different layouts for different meal periods, multiple floor plans have to created.
Each layout created has to be assigned to a sheet (meal period). To learn how to assign layouts, please click here.
Setting Up
1. Select the Tables setting by clicking on the Setup wheel icon located on the top right hand corner of the screen.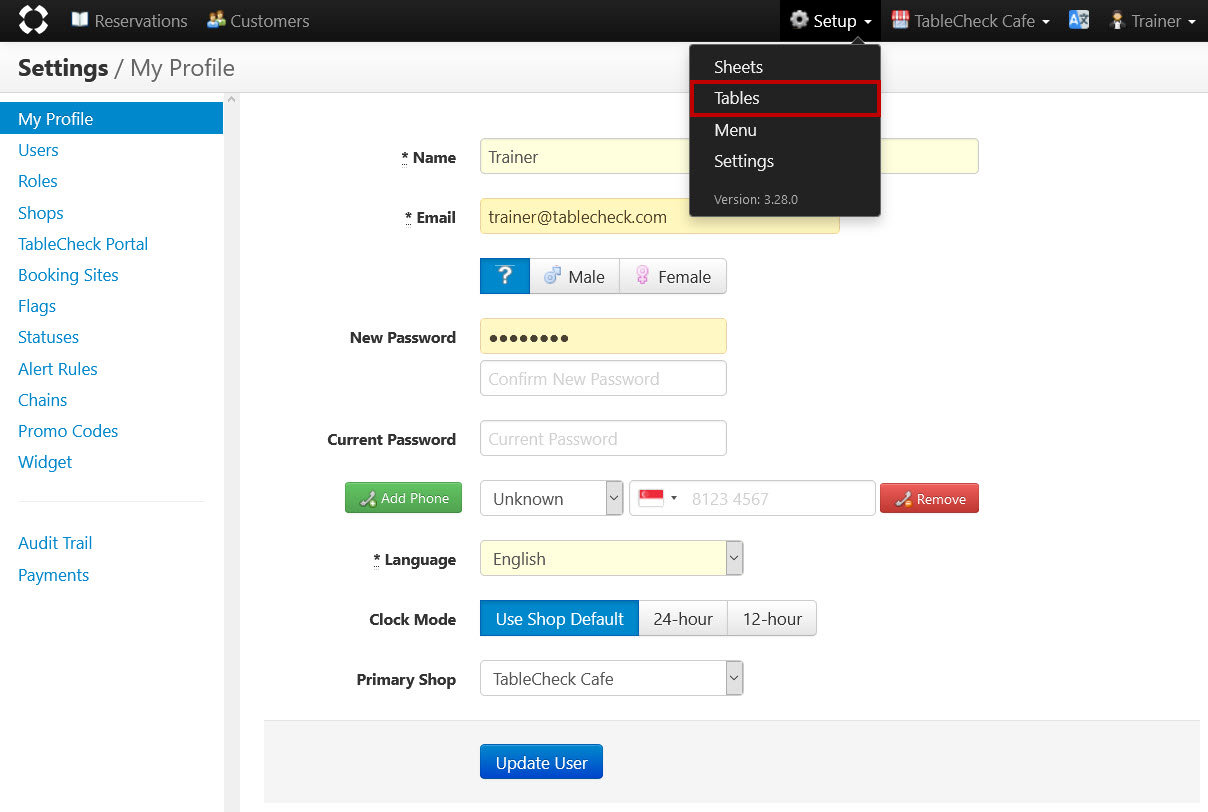 ---
2. You may choose to create a new table layout from scratch by clicking the
button, or copy an existing table layout by clicking the

button.

If you are unable to see the string of command buttons above, your access may be restricted.
Please contact your company representative or any of our support consultants at
global-support@tablecheck.com
for assistance.
---
3. Give your floor plan a name and click on Create Floor Plan, or Update Floor Plan if you had chosen to duplicate an existing layout.


---
4. After you have successfully created your new floor plan, you may click the drop down box to view all your existing layouts.