Determine which email addresses would like to receive notifications pertaining to reservation updates.
Updates include new reservations, reservation amendments as well as cancellations. Additionally, this also allows indicated addresses to receive the Auto Daily Pack (automated scheduled reservation report for the day).
Setting Up
1. Select on the Shops setting located on the left panel.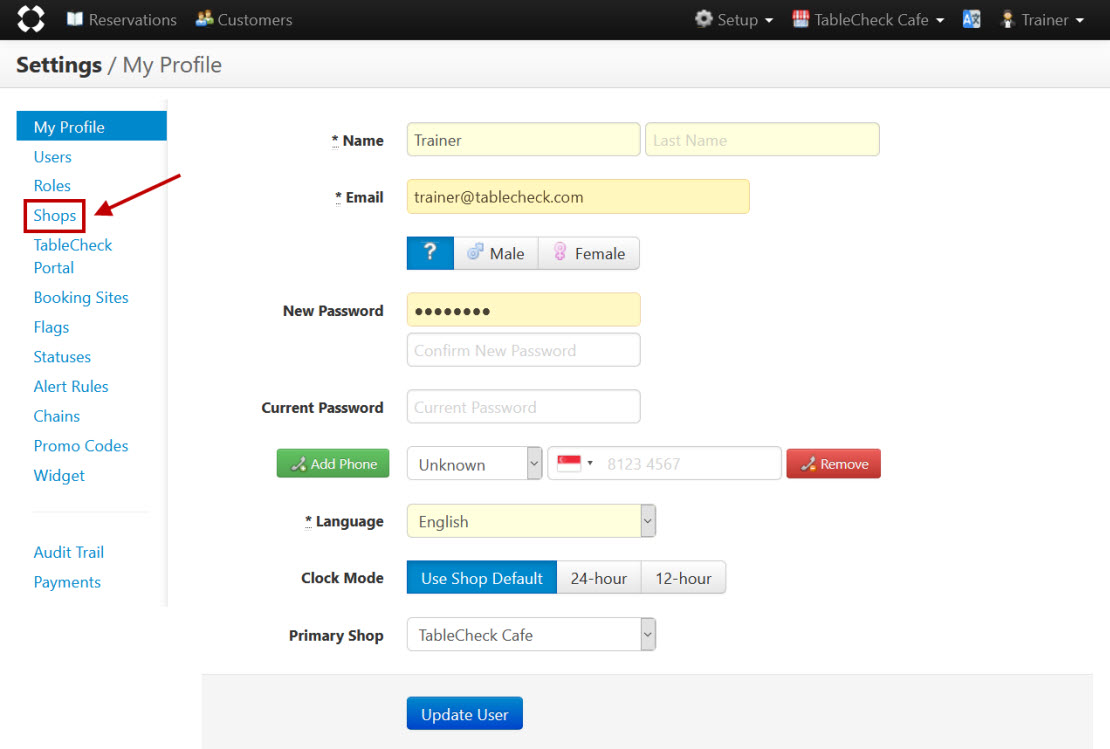 If you are currently on a different settings page, kindly first proceed to the settings page by clicking the Setup wheel icon (located on the top right hand corner), → Settings to get to this page.
---
2. Click on the wheel icon of the shop you wish to apply the settings to.
---
3. On the Contact tab, enter the email address that would like to receive the TableCheck reservation notifications in the Business Email field.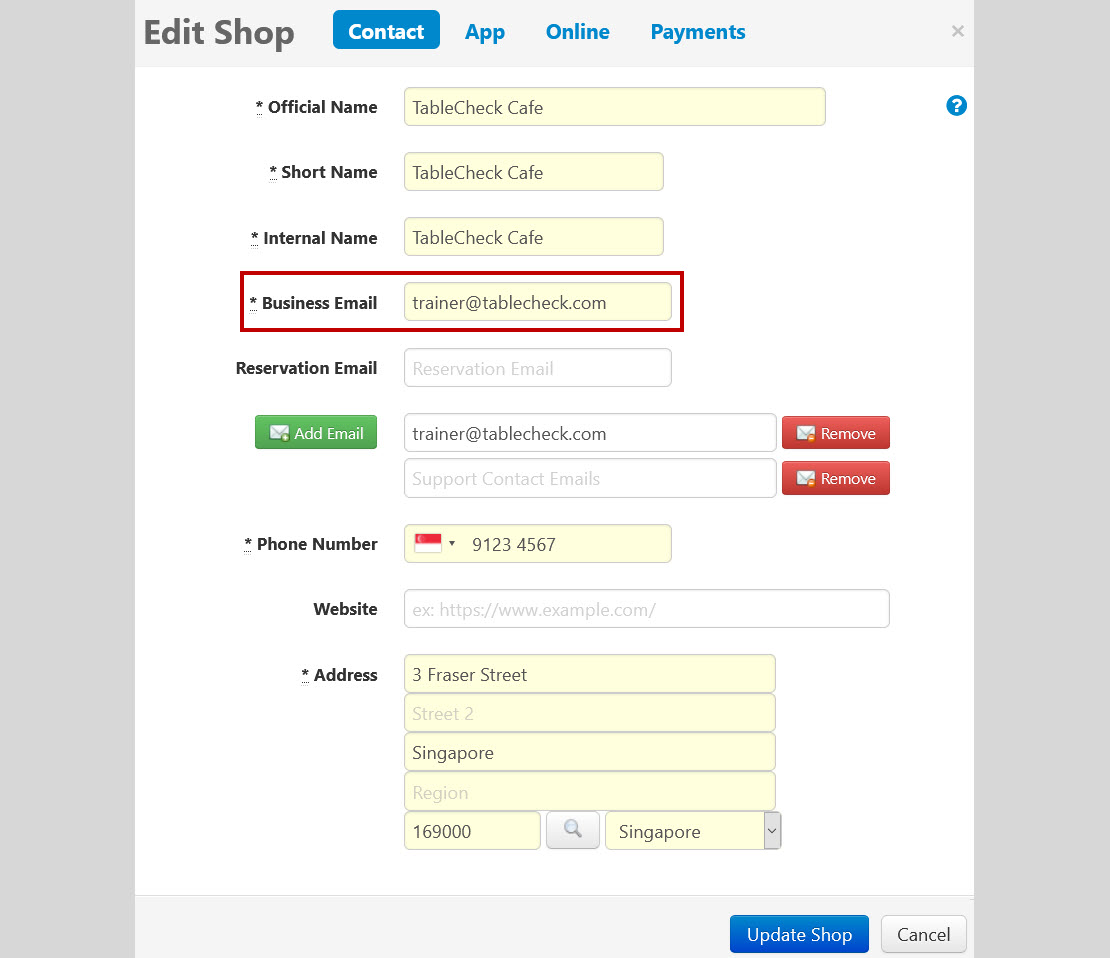 ---
4. If multiple email addresses wish to receive the notifications, you may include them by moving to the Online tab, and adding them to the Reservation Notify Emails field.
Click on Add Email for more entries.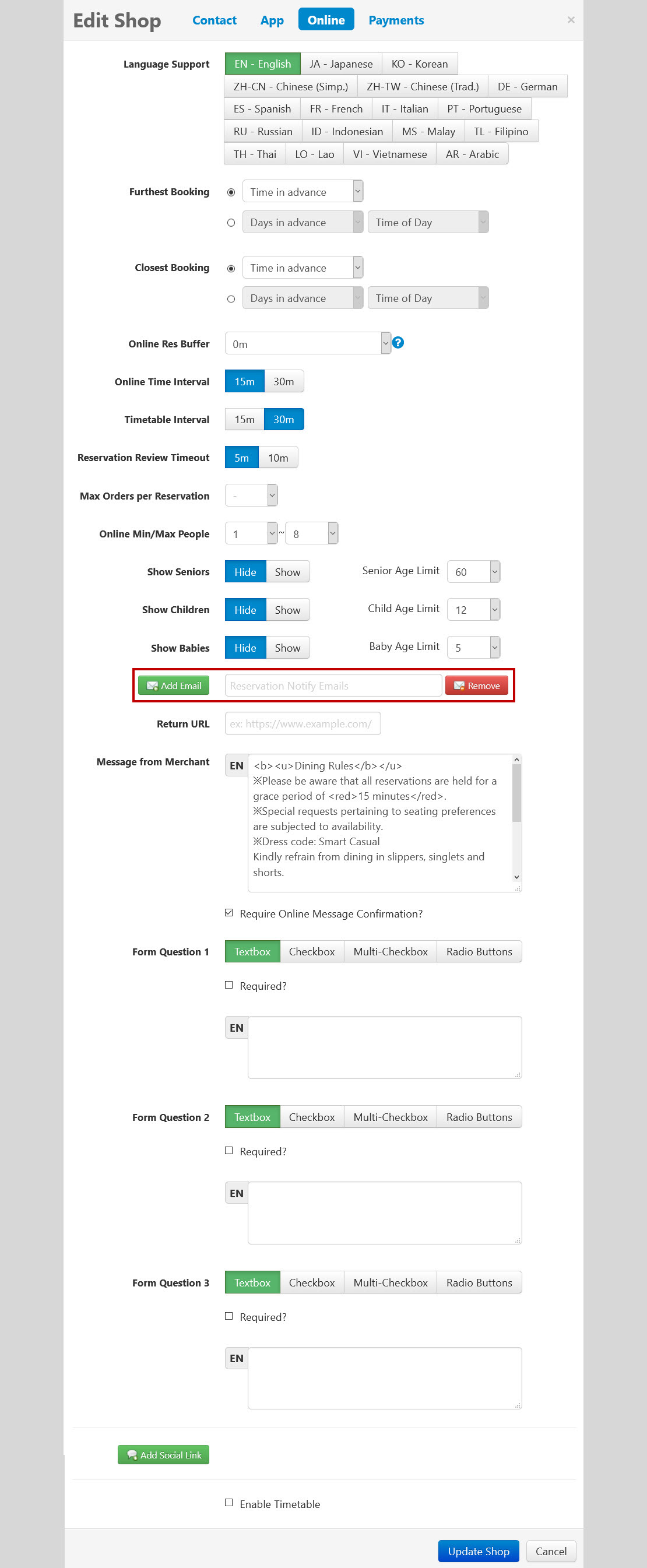 ---
4. Once all changes have been made, click on Update Shop to save.

---