It is possible to add a short description about your outlet/ venue on your TableCheck page.
This description can be anything from your restaurant's dress code, and dining policies, to operating hours and contact information.
This article covers the following topics:
Setting Up
1. Select on the Venues setting located on the left panel.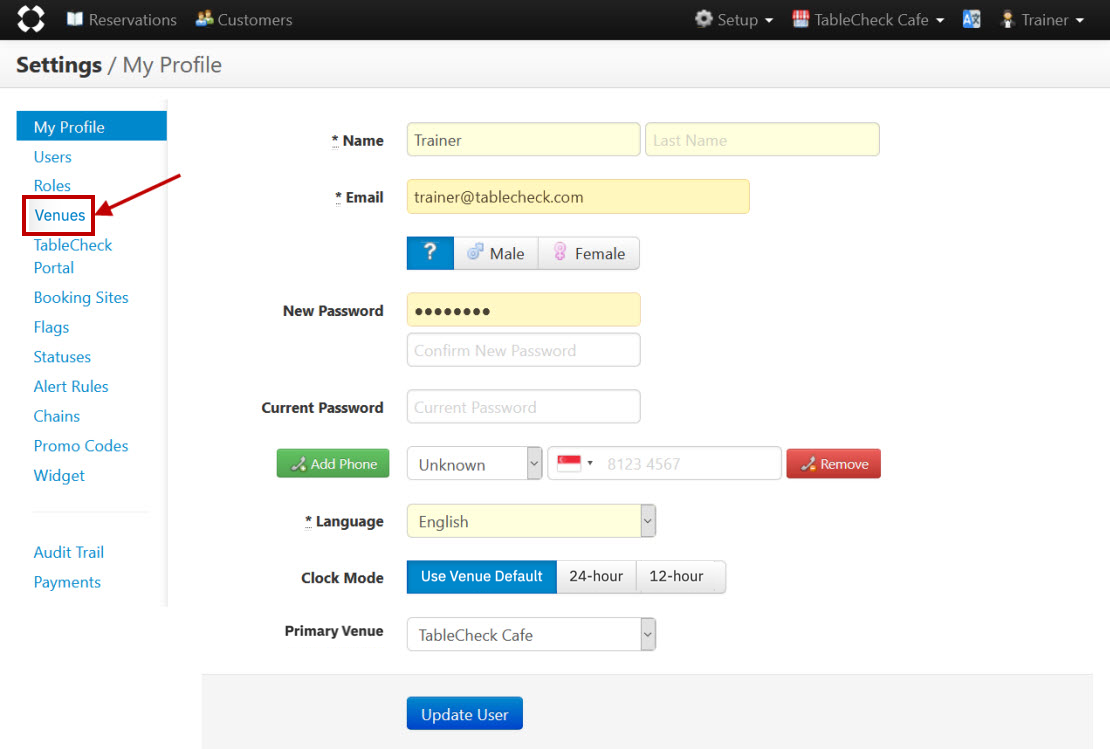 If you are currently on a different settings page, kindly first proceed to the settings page by clicking the Setup wheel icon (located on the top right hand corner), → Settings to get to this page.
---
2. Click on the wheel icon of the outlet you wish to set up your venue message.

---
3. Move to the Online tab, and amend the content in the Booking Policy field as desired.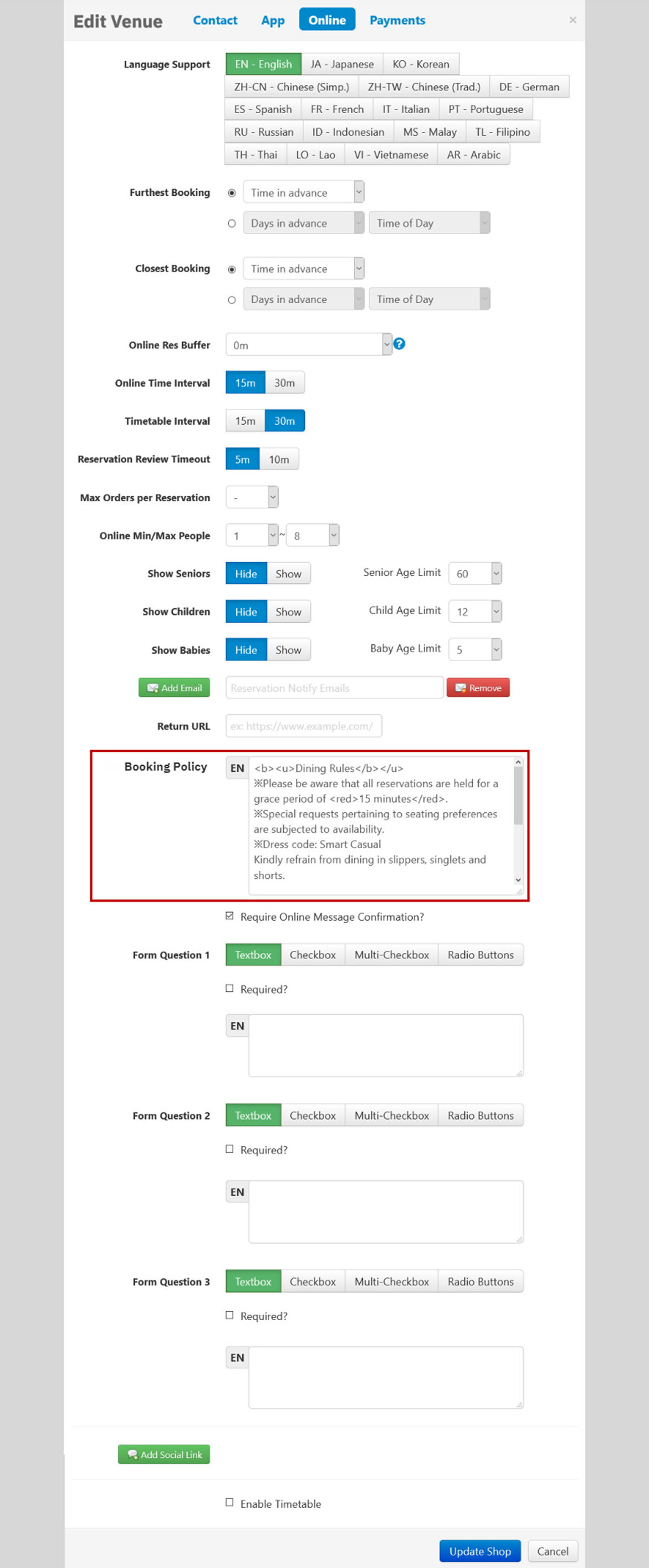 Please note the following:
Basic html coding can be used here.
There is a character word limit of up to 4000 characters.
(This includes html coding characters.)
Click here if your venue message has to be available in multiple languages.
---
4. Once all changes have been made, click on Update Venue to save.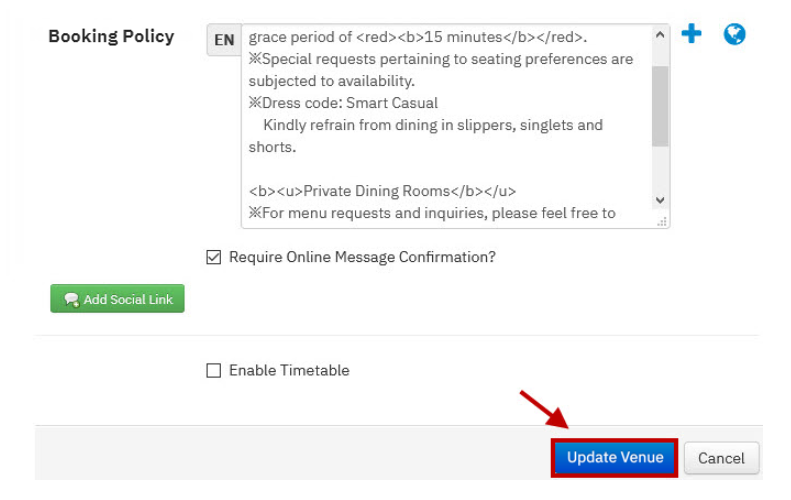 ---
HTML Formatting Options
The content displayed in the Booking Policy is able to support basic HTML formatting as seen in the sample below.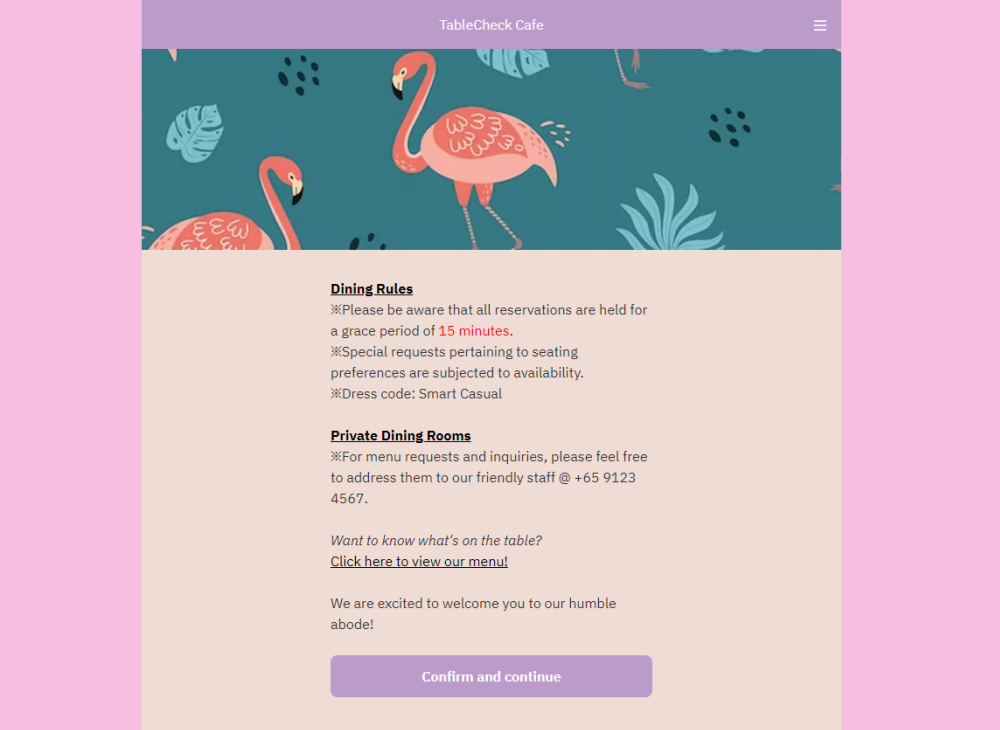 | | |
| --- | --- |
| Text Style | HTML Code to Use |
| Bolded Text | <b>Text Here</b> |
| Italic Text | <i>Text Here</i> |
| Underlined Text | <u>Text Here</u> |
| Red Font Text | <red>Text Here</red> |
| | <a href="Website Here" target="_blank">Text Here</a> |
---
Require Online Message Confirmation
This setting enforces diners to verify that they have read your venue's policy prior to creating a reservation on your TableCheck page.

| | |
| --- | --- |
| Require Online Message Confirmation | On TableCheck Page |
| If setting is enabled | Required field for diner's acknowledgement. |
| If setting is disabled | Diner can proceed with their booking without acknowledging Message from Venue. |
---
Viewing Your Booking Policy
Your Venue Message is visible to diners in multiple places as seen below.
1. TableCheck Page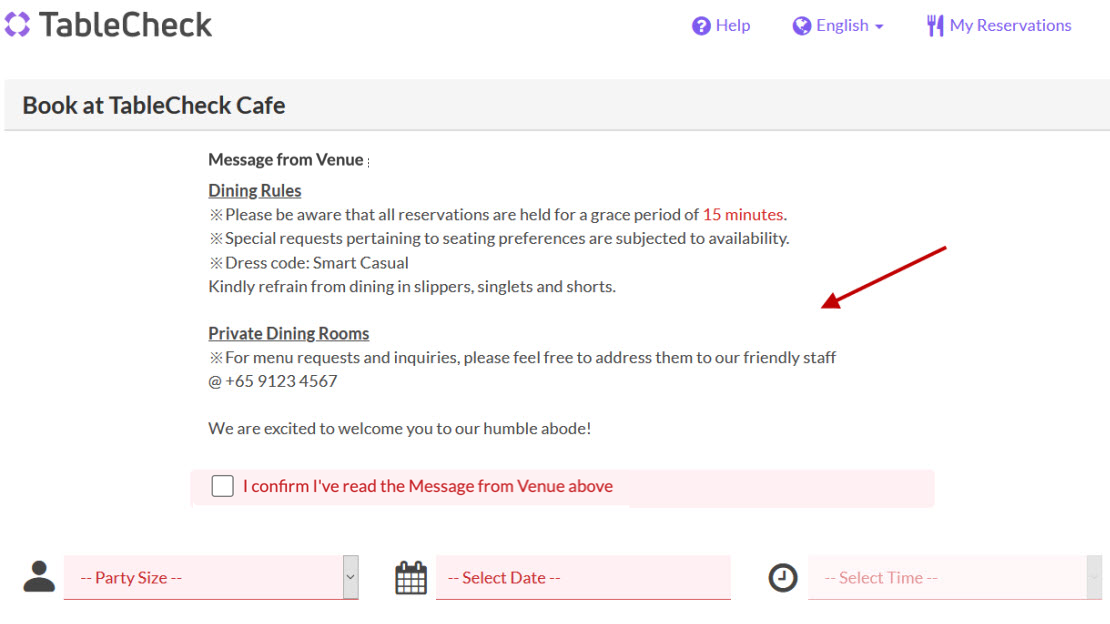 2. Confirmation Page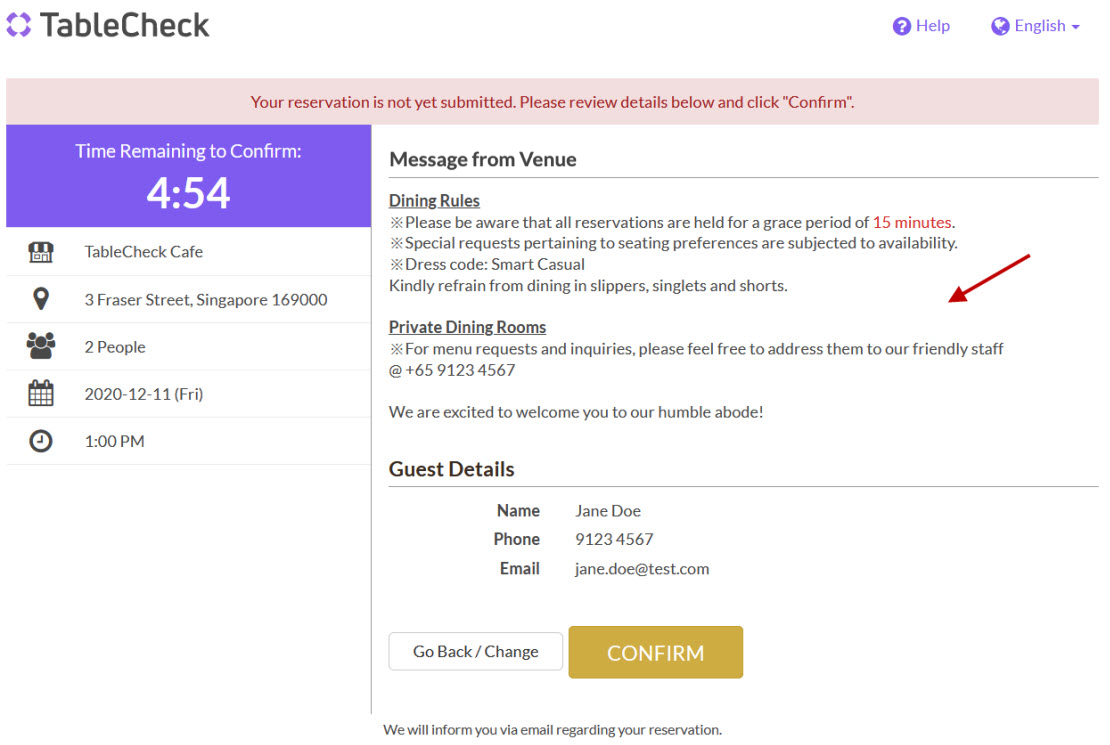 3. Diner Notification Email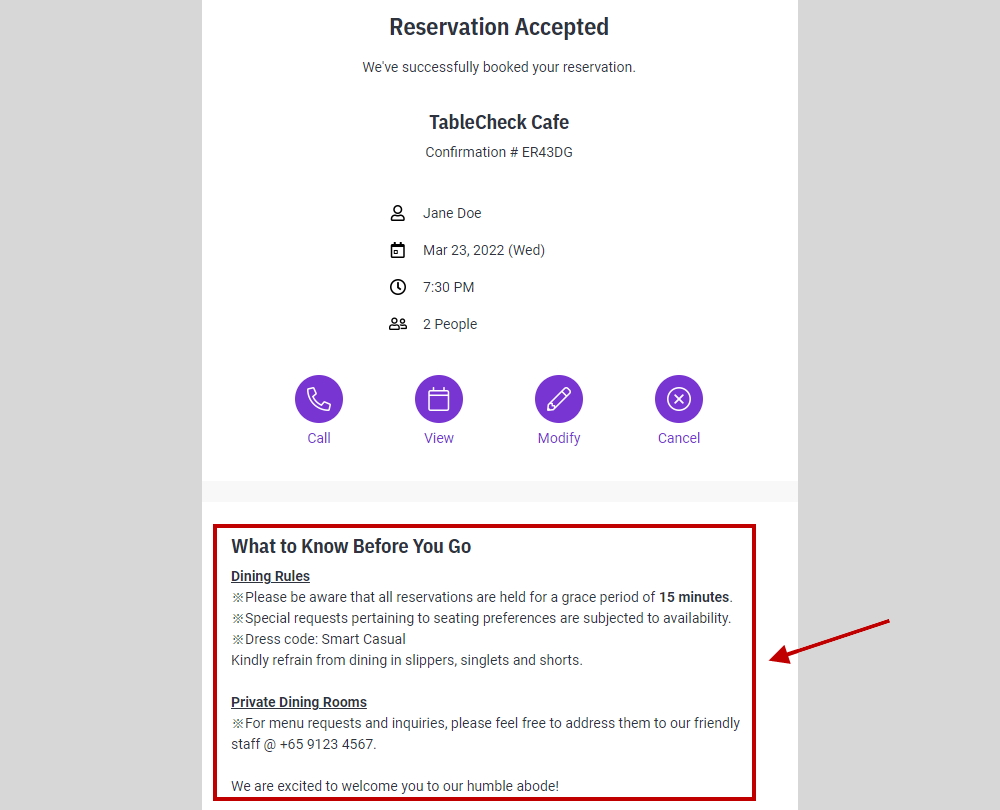 ---