In addition to your merchant message and menu items, you can also add up to 3 questions to your TableCheck page for diners to fill up.
This article covers the following topics:
Setting Up
1. Select on the Shops setting located on the left panel.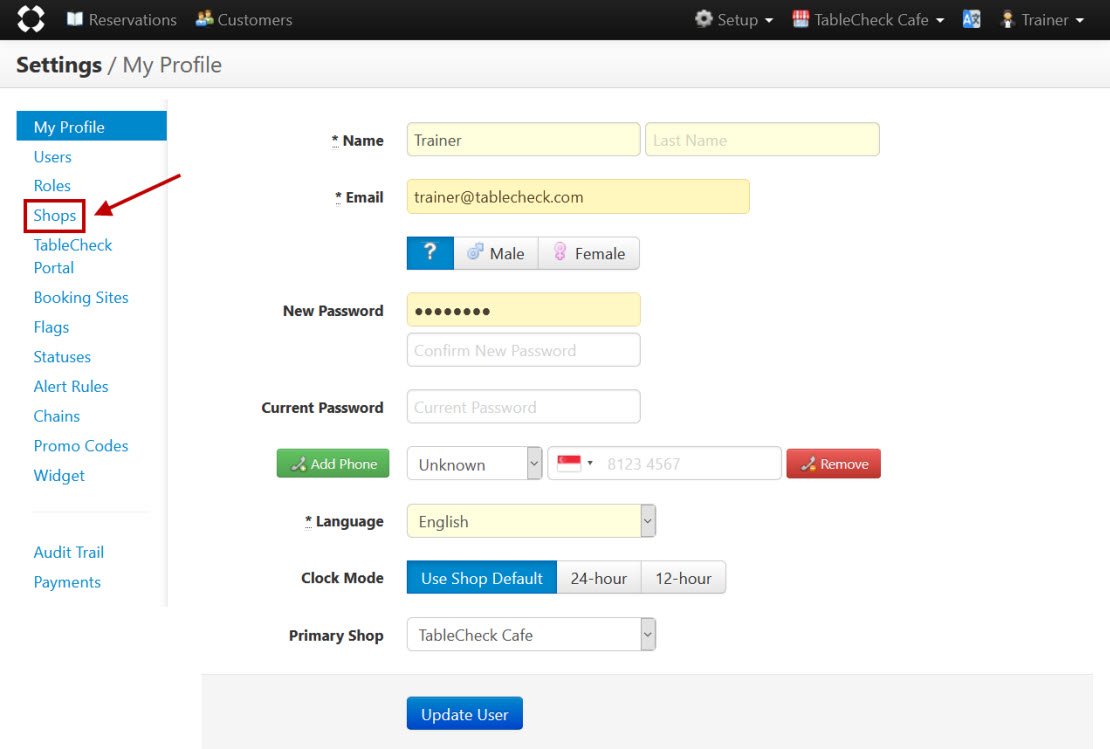 If you are currently on a different settings page, kindly first proceed to the settings page by clicking the Setup wheel icon (located on the top right hand corner), → Settings to get to this page.
---
2. Click on the wheel icon of the shop you wish to add your questions to.

---
3. Move to the Online tab, and add your questions in the Form Question fields as desired.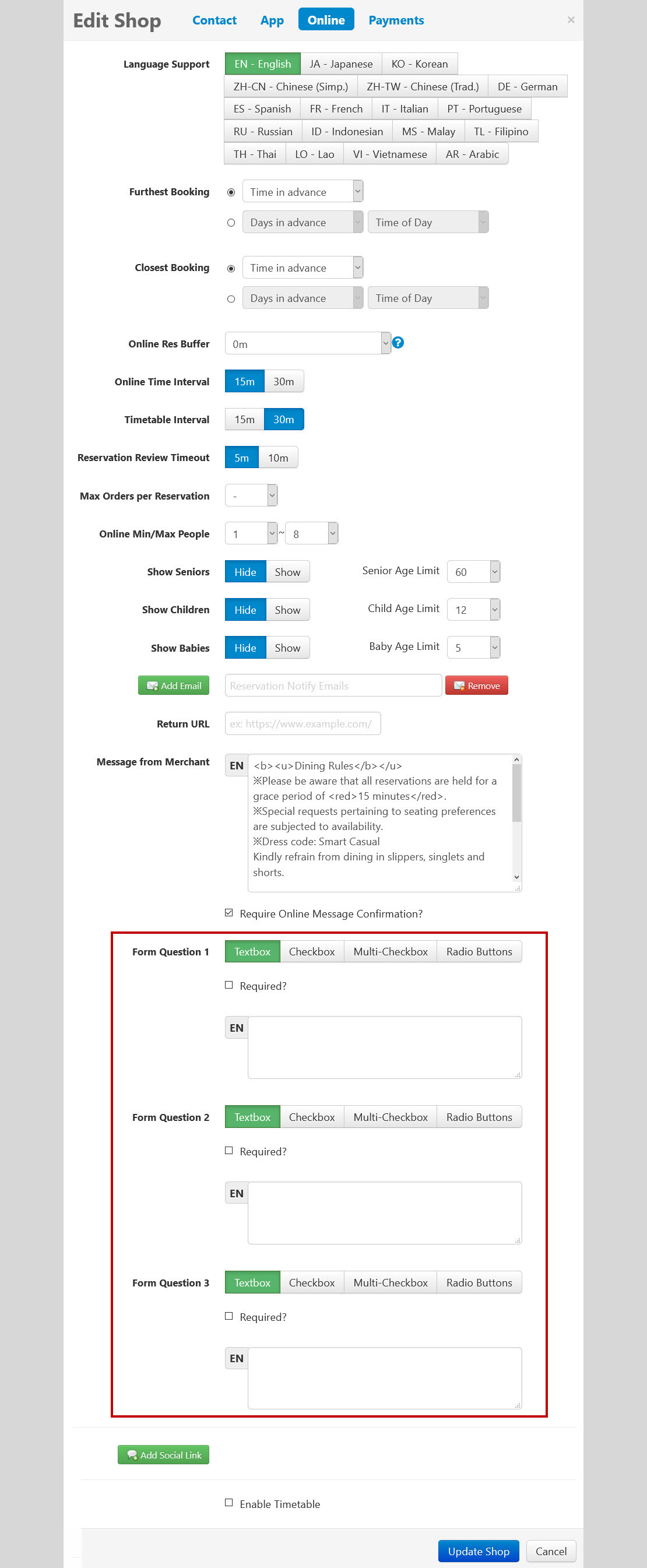 Click
here
if your questions have to be available in multiple languages.
---
4. Once all changes have been made, click on Update Shop to save.

---
Question Types


Settings Screen

TableCheck Page Preview

Textbox


(free text answers)

Checkbox


Multi-Checkbox

Radio Buttons
---
Additional Options


Required Answers
Checking the
Required
box, will make answering the question mandatory prior to creating a reservation.
In relation to the
Radio Button
question format, if question is
Required
, the
Not Specified
option will be hidden.

Include "Other"?
This option is available with the
Multi-Checkbox
and
Radio Button
formats.
Enabling this setting will allow diners to enter their own free text answer.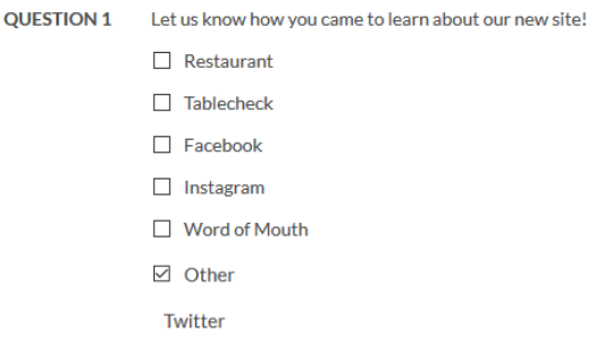 ---
Viewing Answers on TableCheck Manager


Answers to all questions can be found in both the Online tab in the Manager system, and the individual reservation's summary screen.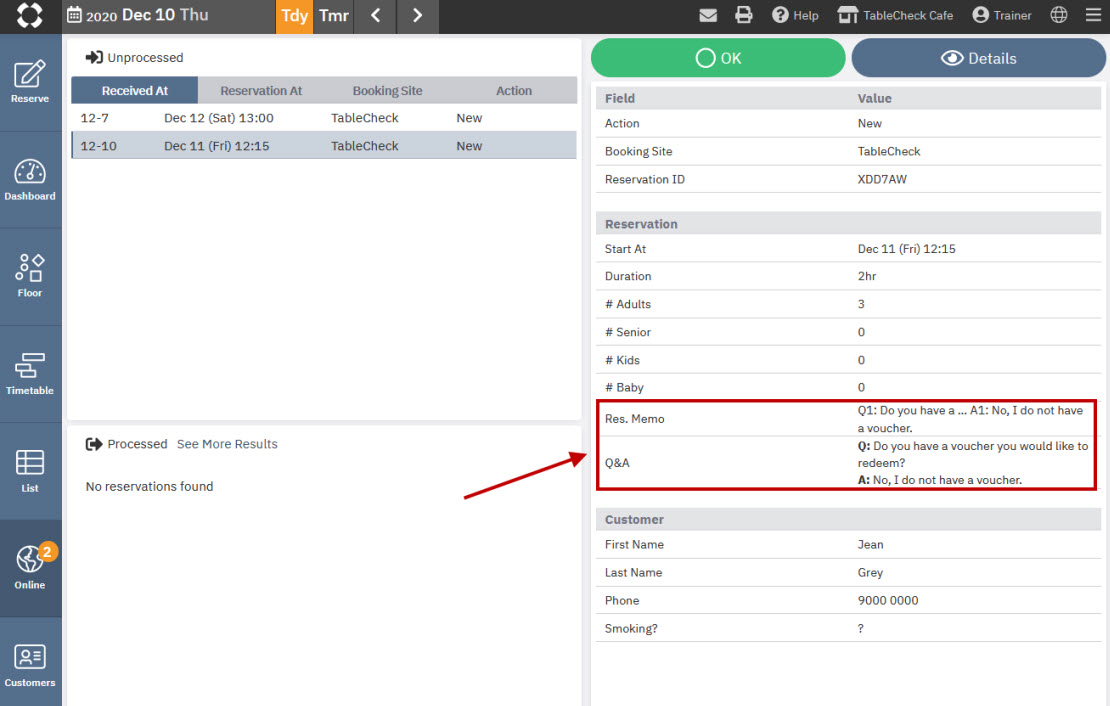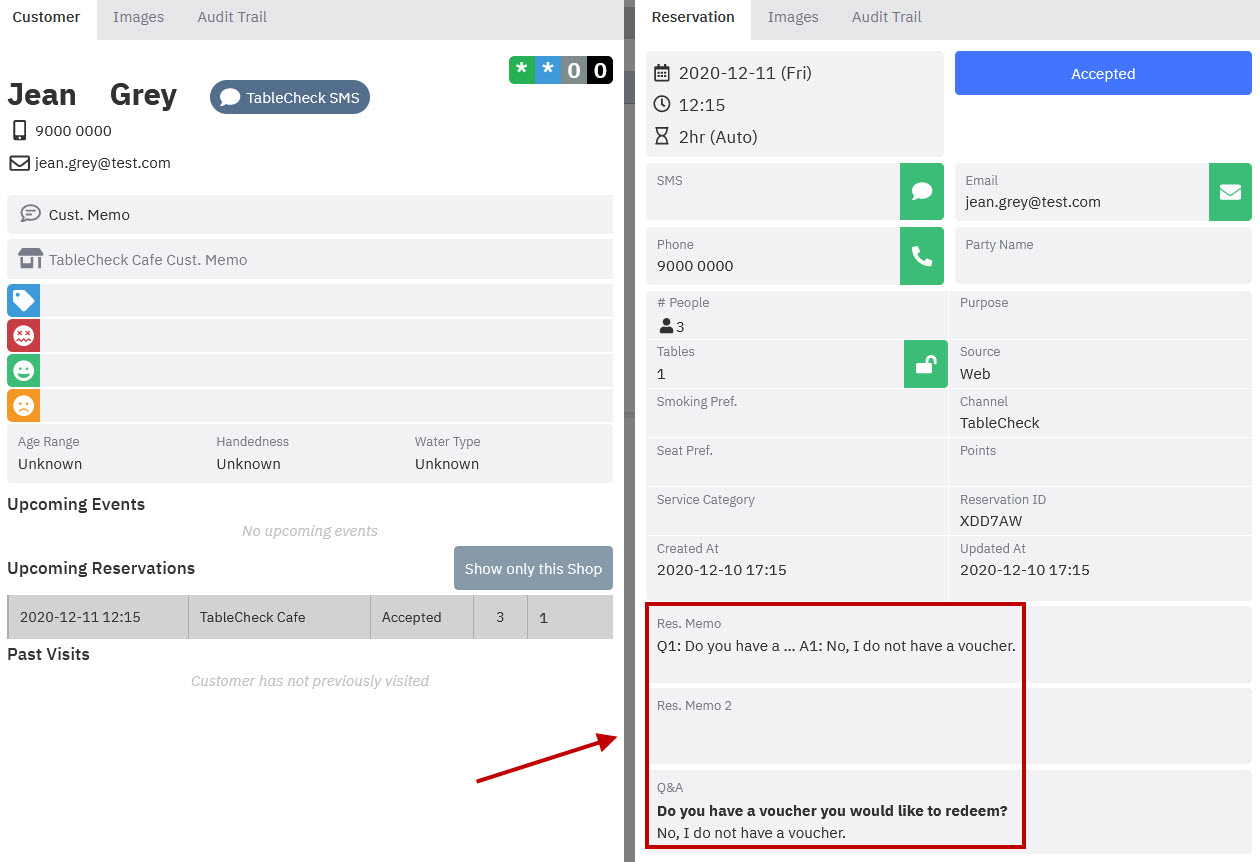 ---