Manage the party size allowed to make online bookings on your TableCheck page for your shop.
Setting Up
1. Select on the Shops setting located on the left panel.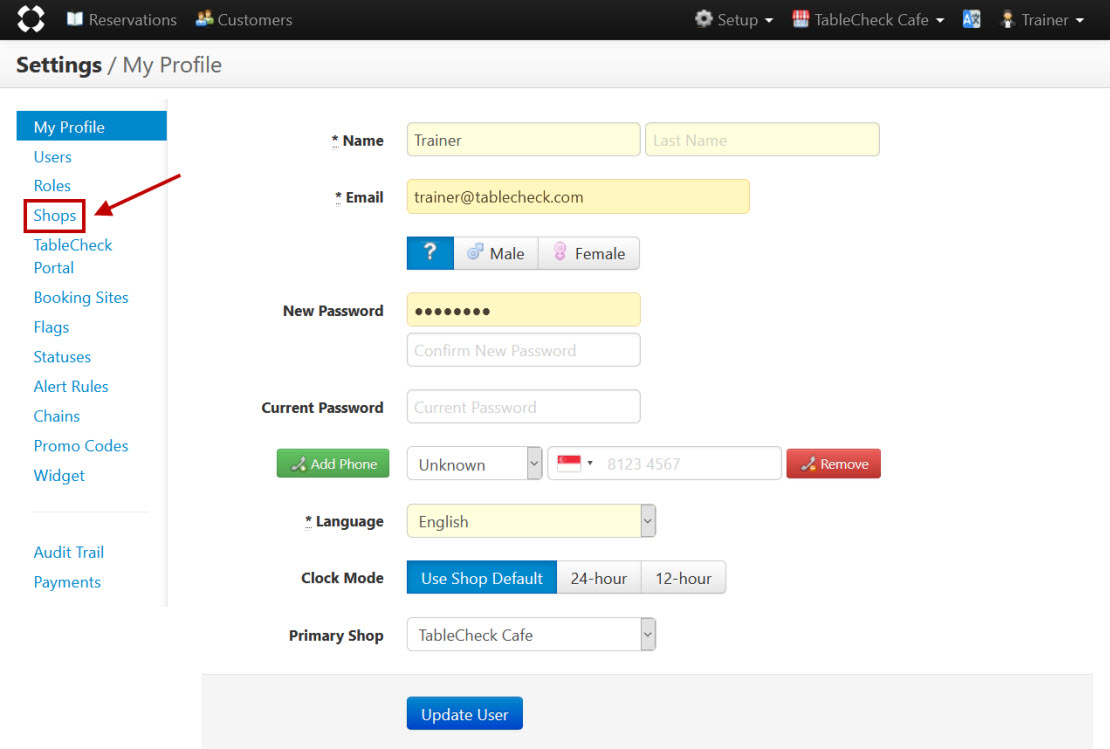 If you are currently on a different settings page, kindly first proceed to the settings page by clicking the Setup wheel icon (located on the top right hand corner), → Settings to get to this page.
---
2. Click on the wheel icon of the shop you wish to set up your merchant message.

---
3. Move to the Online tab, and amend the values in the Online Min/Max People field as desired.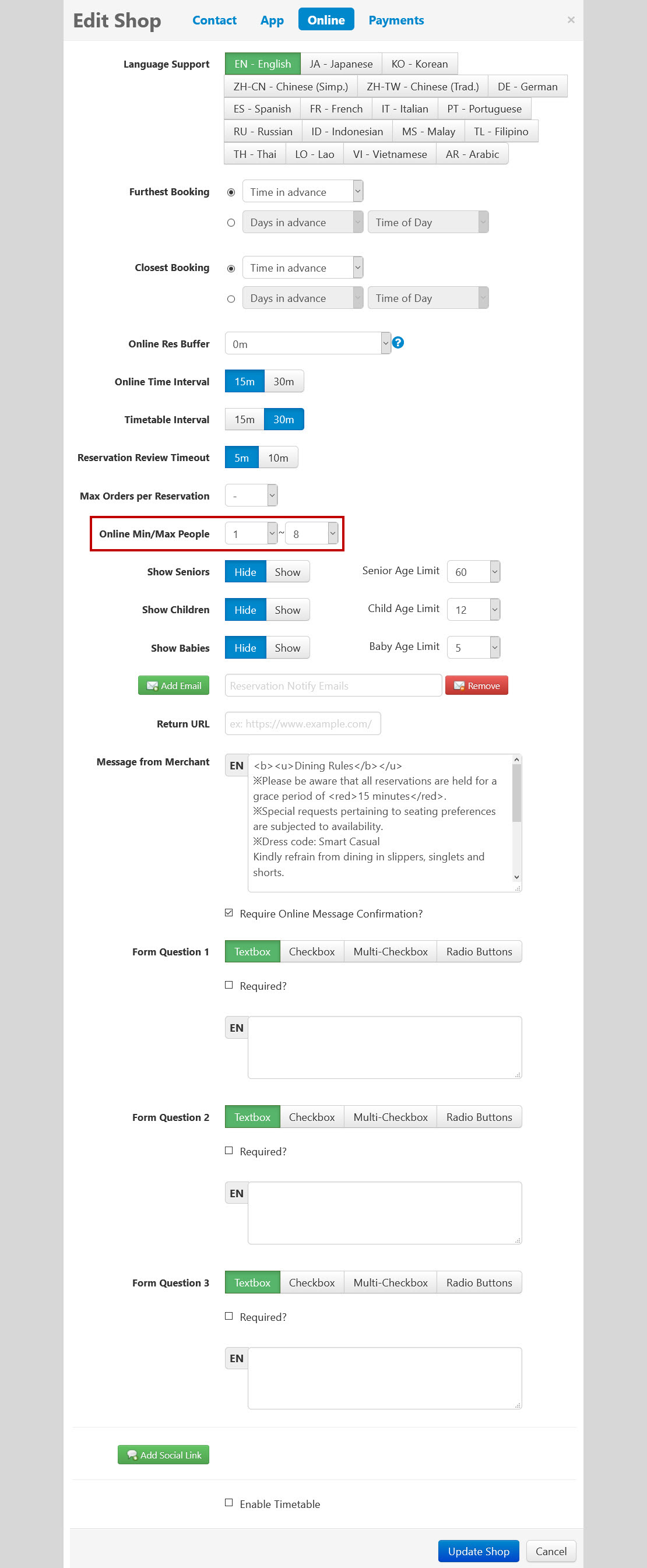 ---
4. Once all changes have been made, click on Update Shop to save.

---
Displayed on TableCheck
Once your setting is in place, the party size range is now reflected in the drop down menu on your Tablecheck page.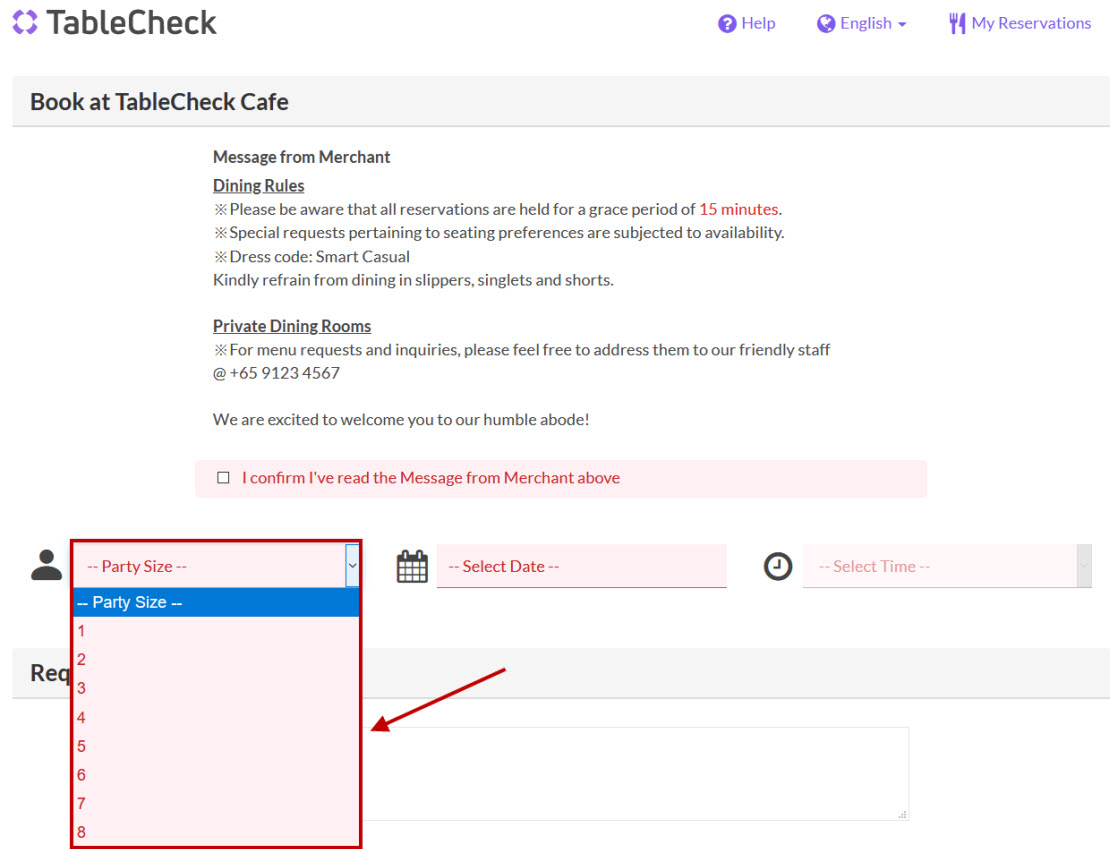 ---