There are many instances in a normal restaurant's operation when there is a need to search for a particular existing customer's information or reservation.
Here is what to do when that need arises.
Locating An Existing Profile
The search fields can be found in the Customers tab.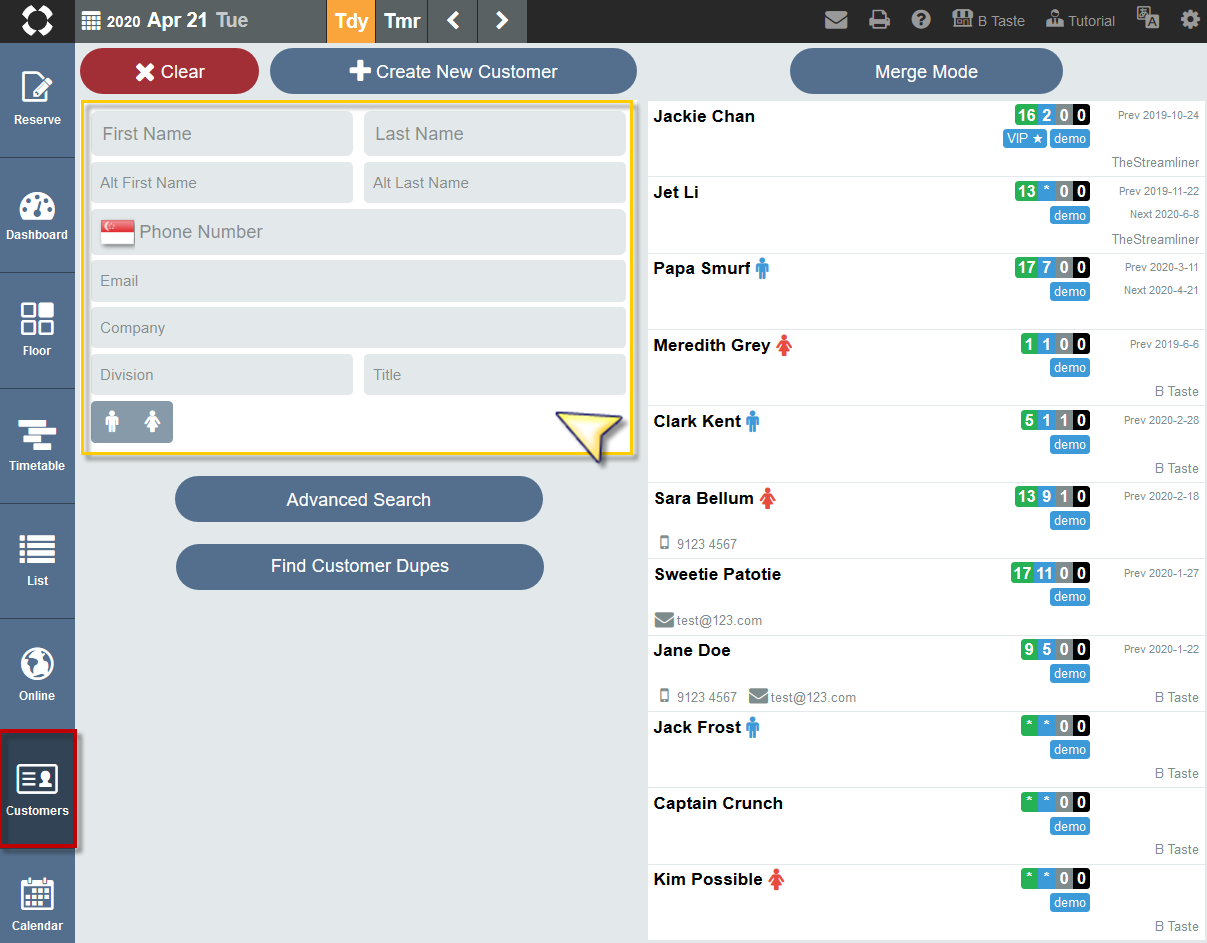 Keying in data into any of the fields here in the search bar will present you with profiles with matching information on the list to the right.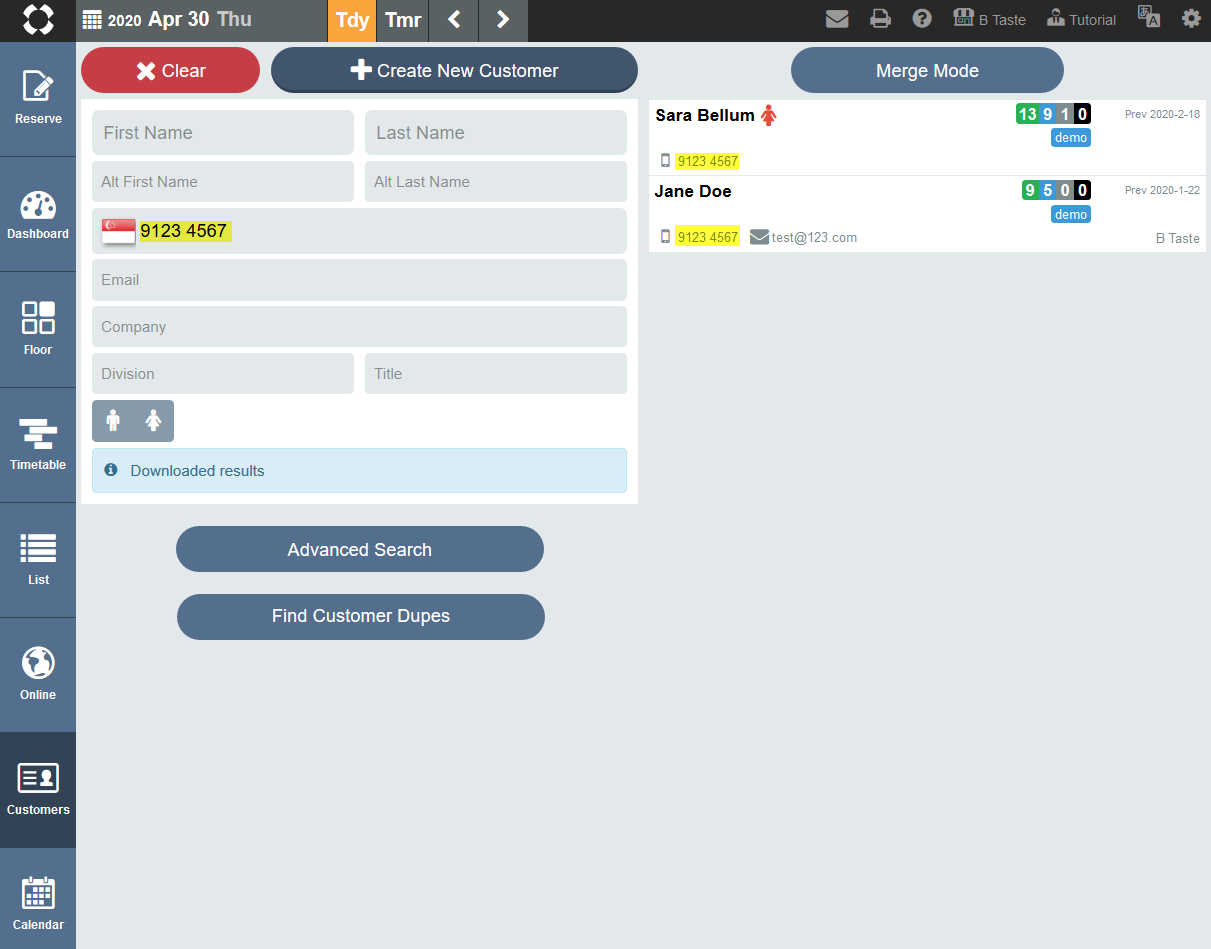 By clicking a matched customer profile, you will easily be able to check for any past or future reservation that has been made for this customer.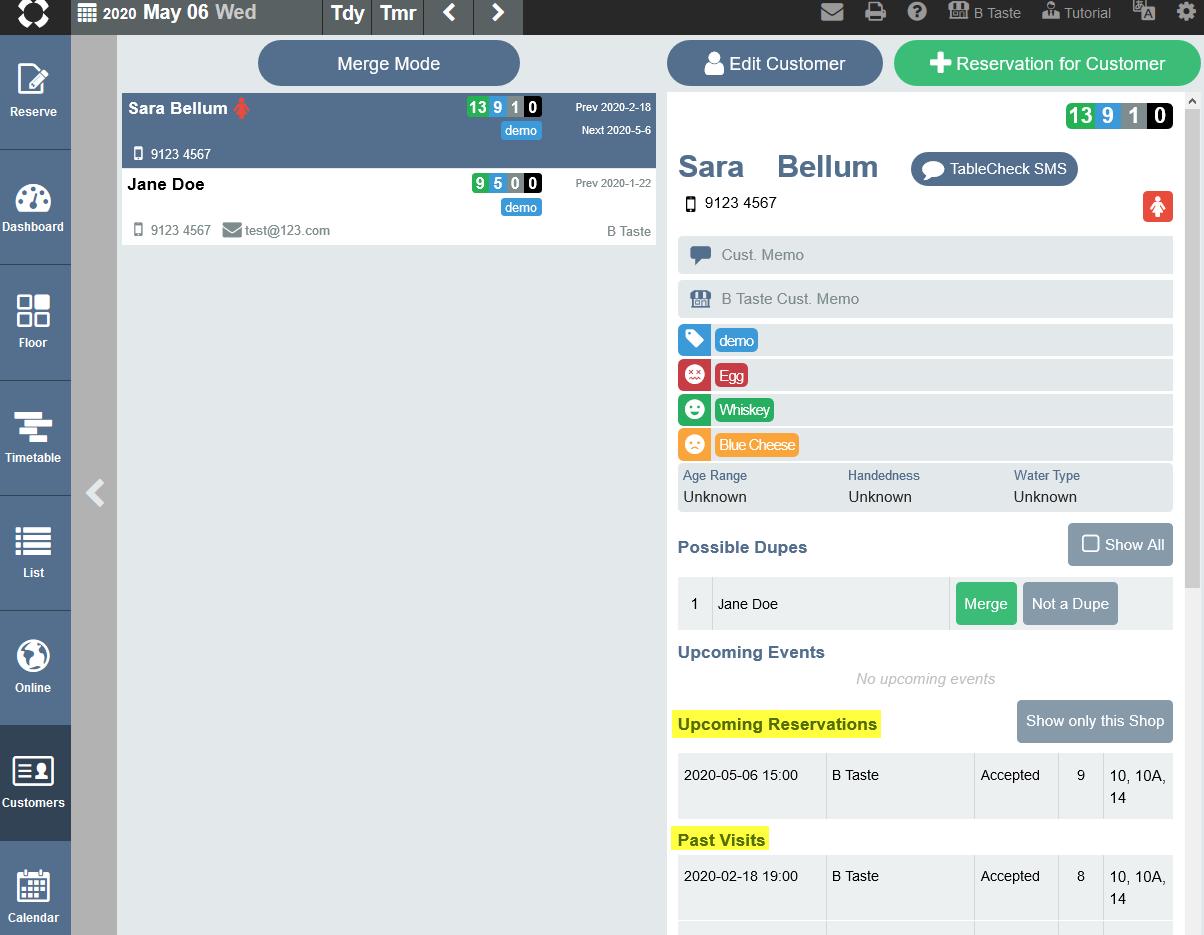 Selecting any reservation entry will also provide you a glimpse of the reservation details.