It is possible to send a payment link to your guests for manually created reservations on your Manager system.
Please refer to this article for more information.
Below are the details of how the customer receives the payment link through email & can enter the credit card details for a reservation created by you.
1.When you send the Payment Link to the guest, he/ she receives an email with the subject Credit Card/ Payment required for reservation
The guest can click the URL in the email, which will open the screen on which credit card details can be entered.
2.Guest enters the details in the requisite fields as shown below. The time remaining is also displayed on the left in the form of a countdown.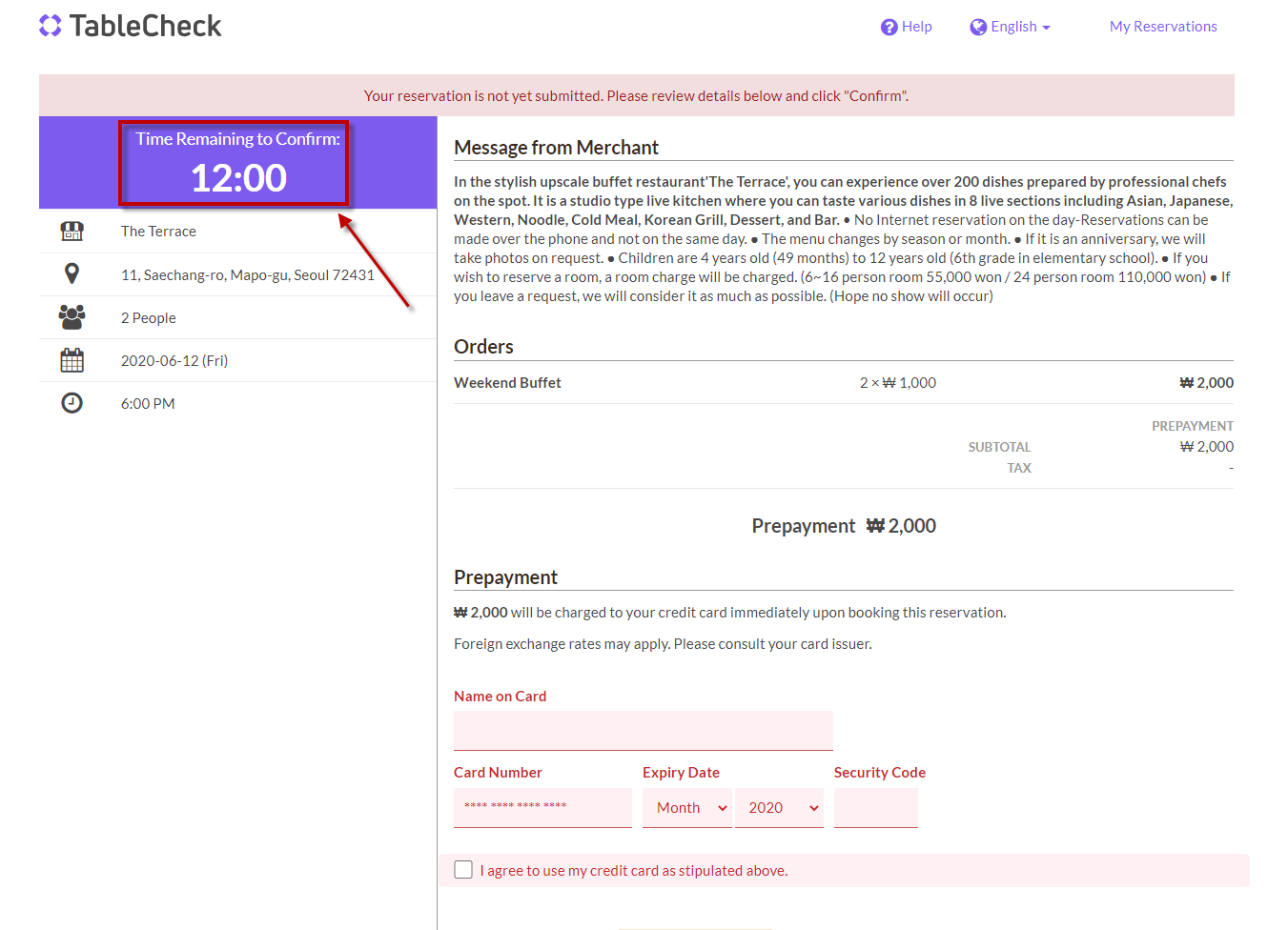 3. When the guest finished entering the credit card details & clicks Confirm, you will receive an email that the payment is completed.
4. When the payment is completed, the status of the reservation on the Manager system will change to Accepted and the status of card payment will be displayed.
Click
HERE
for a list of card payment status

5. Reservation will also be shown on the Payments tab under Prepay or Auth Hold depending on the payment mode.