Any number of elements can be added to a custom dashboard. It is also possible for a user to rearrange the order of the elements in the custom dashboard by following the below steps.
1. Go to the Custom dashboard and click the lock icon on the toolbar on the right. This unlocking will allow the elements to be moved.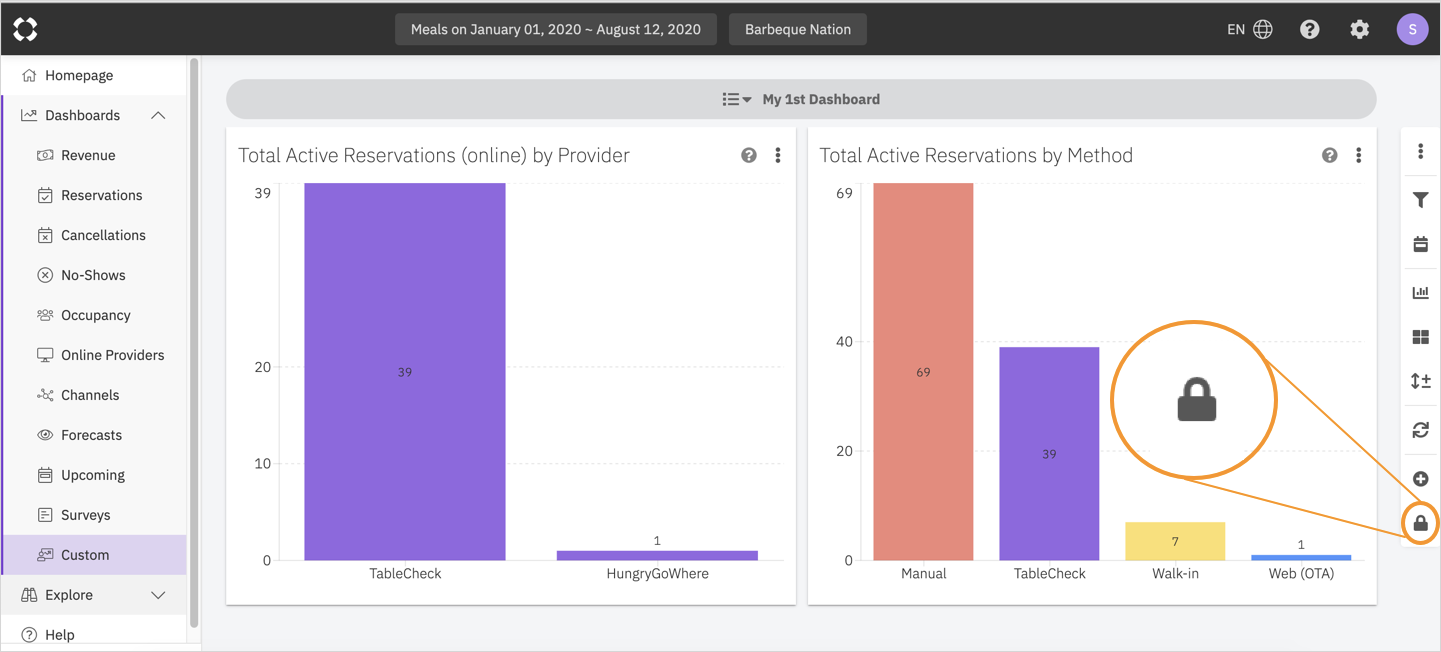 2. Click the element you want to reposition and drag & drop it to the desired position.