By default Insight uses Adjacent Period Comparison as benchmark on preset dashboards. However you can also change it to Year-on-Year Comparison through Insight Settings page.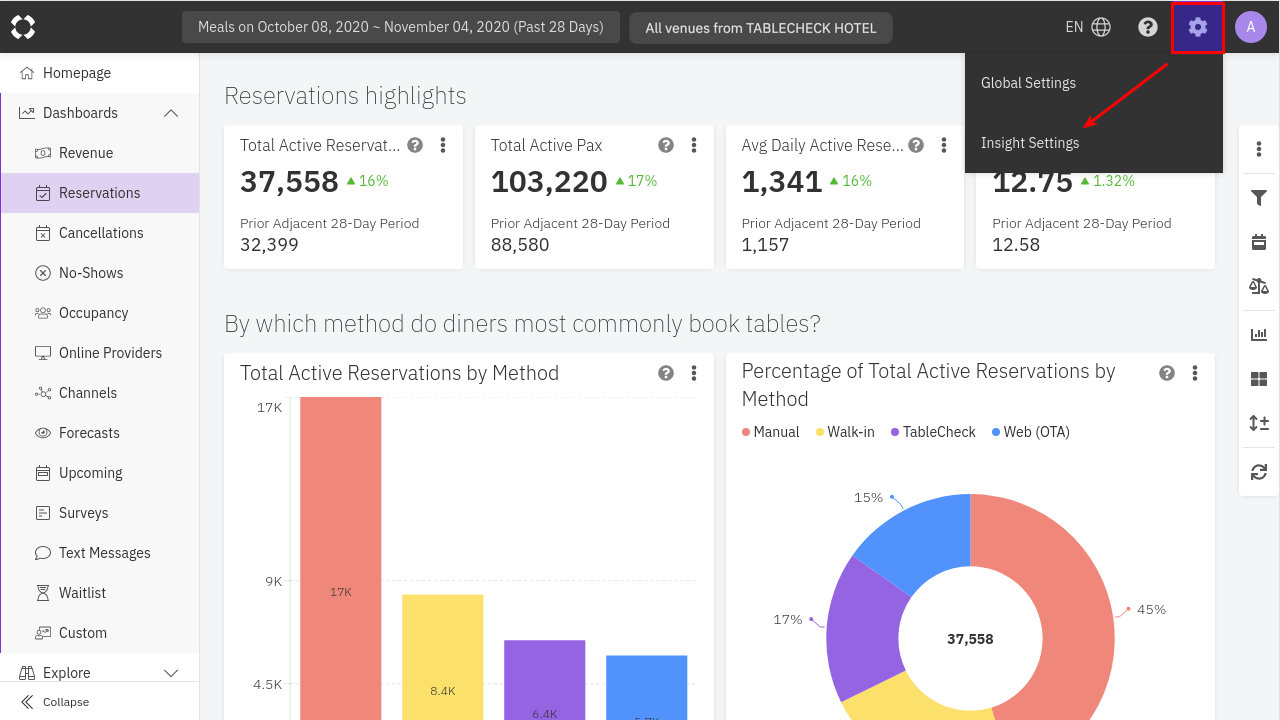 Go to the General tab and select Year-on-Year Comparison under Default Benchmark. Save Settings when done.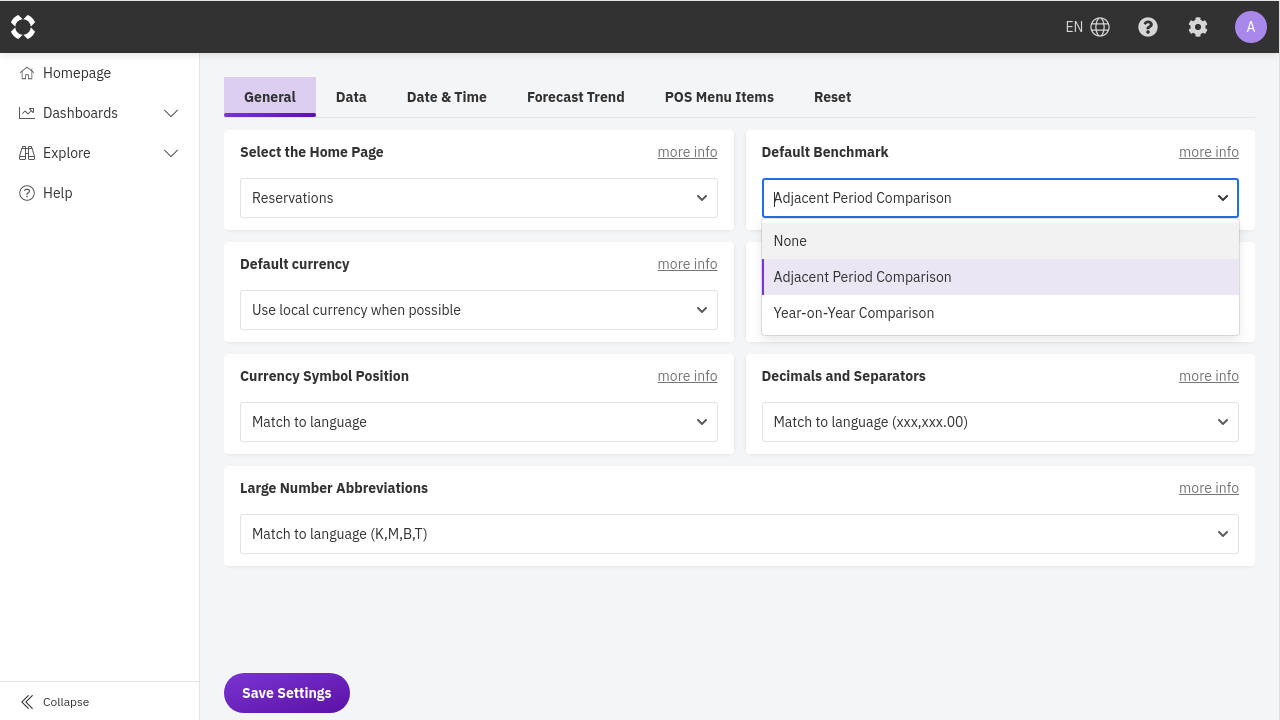 If you select None as the Default Benchmark, you will not be able to see any period comparisons.