This is the currency in which the revenue is displayed across dashboards. The default value is local currency, however it can be changed to base currency.
In order to change the default currency, navigate to the Insight Settings -> General tab. Select Always use the base currency.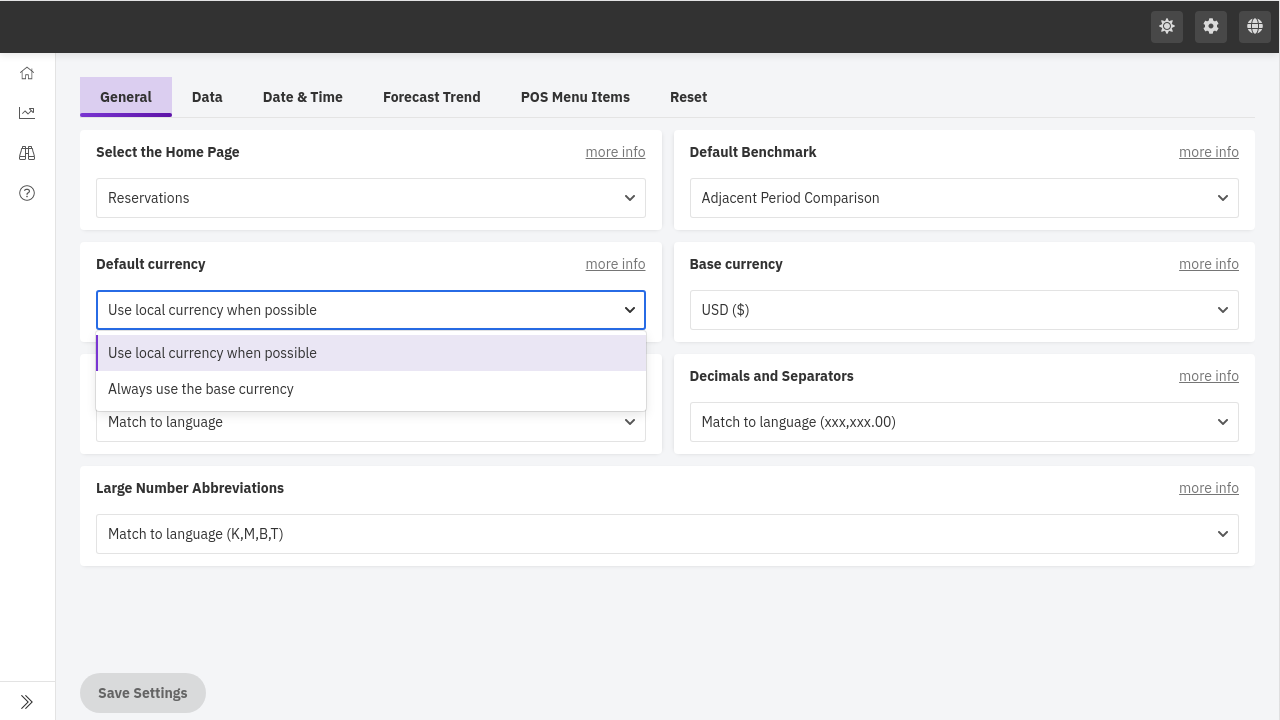 Base currency
You can set up any currency as a base currency and select it as a default one in the above setting, so that irrespective of the location of your restaurant, the revenue will always be displayed in the currency set as the base currency.
The default is USD however you can select any other currency from the drop-down list.