Release Date: Tuesday, November 2, 2021
The release of this new function now allows users to access the Online Stoppage function directly on the Floor / Timetable / List view through the online indicator.
With the new function, it is also now possible to stop online availability for specific meal periods as well as the whole day for the entire venue.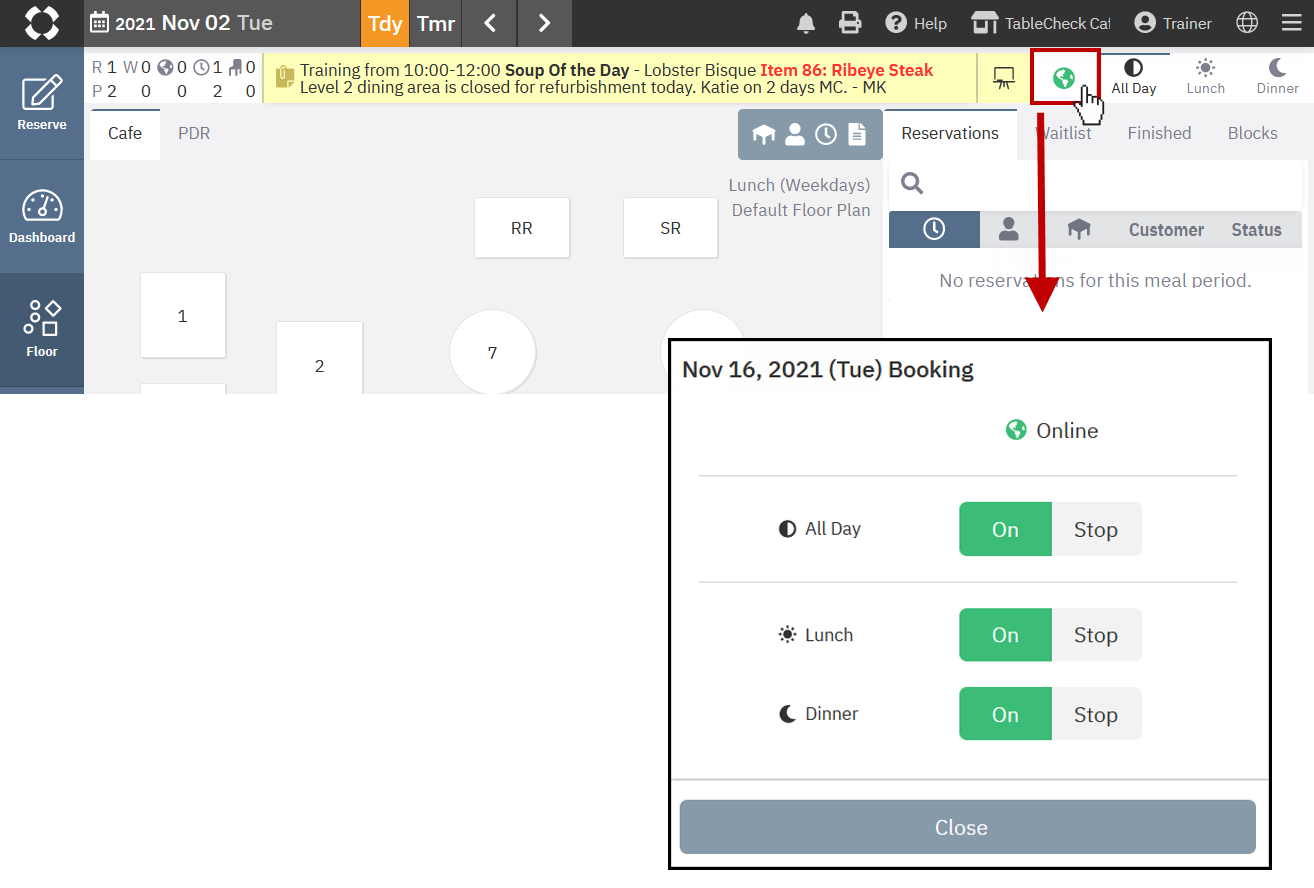 Please note the following:
Access to this feature requires the user to have Stop Online Reservations permission enabled.
This feature only stops TableCheck page reservations.
Reservations coming from other third party sites cannot be controlled by this function.