What is Facebook Pixel?
The Facebook pixel is code that you place on your website. It collects data that helps you track conversions from Facebook ads, optimize ads, build targeted audiences for future ads, and remarket to people who have already taken some kind of action on your website.
Why should you set up the Facebook Pixel?
The Facebook pixel provides important information you can use to create better Facebook ads, and better target your ads. Facebook tracking pixel data helps ensure your ads are seen by the people who are most likely to take your desired action. This allows you to improve your Facebook ad conversion rate and get better ROI.
Even if you're not using Facebook ads yet, you should install the Facebook pixel now. It will start collecting data right away so that you don't have to start from scratch when you're ready to create your first Facebook ad.
Steps to create a Facebook Pixel and Add it your Website
Now that you know what you can track, and why you would want to do so, it's time to create your pixel and put it to work on your website.
*All the below steps have to be done by the Property.
Step 1: From your Facebook Events Manager, click the icon (≡) in the top lefts and choose Pixels.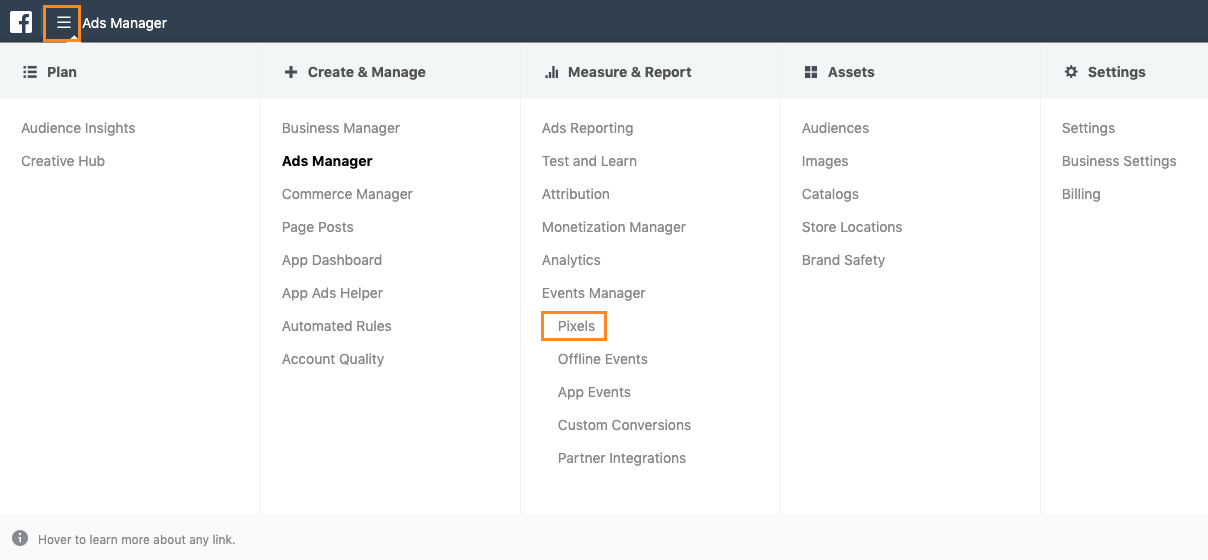 Step 2: Click the green Create a Pixel button.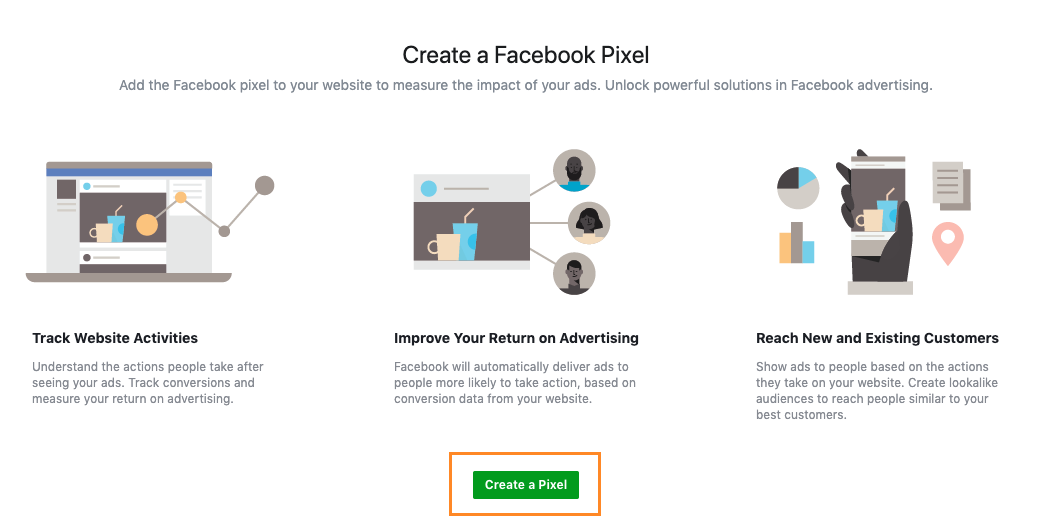 Step 3: Name your pixel, enter your website URL (optional), and click Create.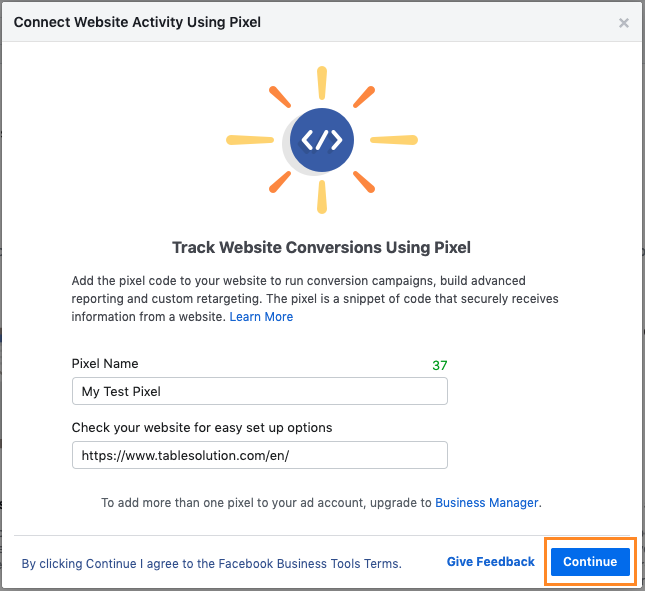 Step 4: Share the Pixel ID with your TableCheck Consultant, we will do the required set-up on our side.