Version: 3.104.5
Release Date: Thursday, September 3, 2020
Your favorite Table Management System is now available in Dark mode, so you can choose to view your screen in the Classic mode or the Dark mode. Some of the icon designs are also modernized.
Classic Mode v/s Dark Mode
A comparison of both the modes is shown below for few screens/ pages.
Dashboard Page
Classic Mode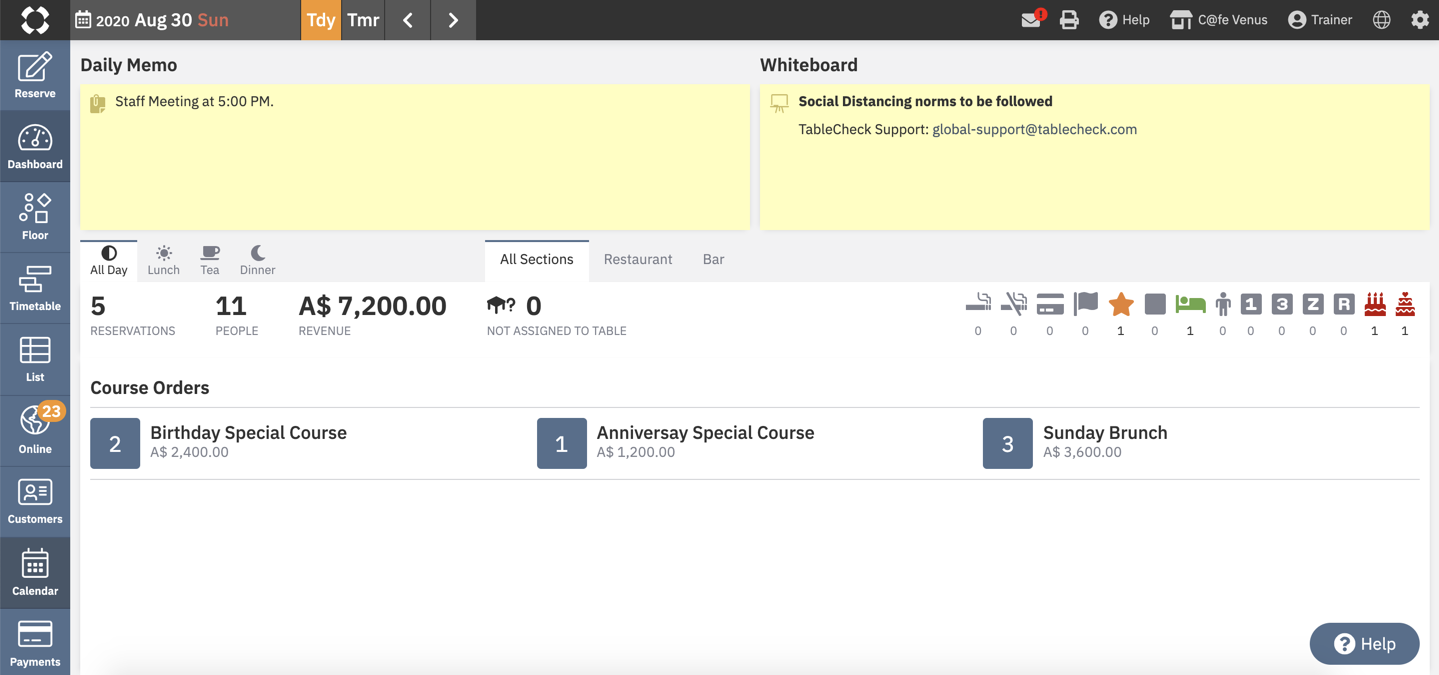 Dark Mode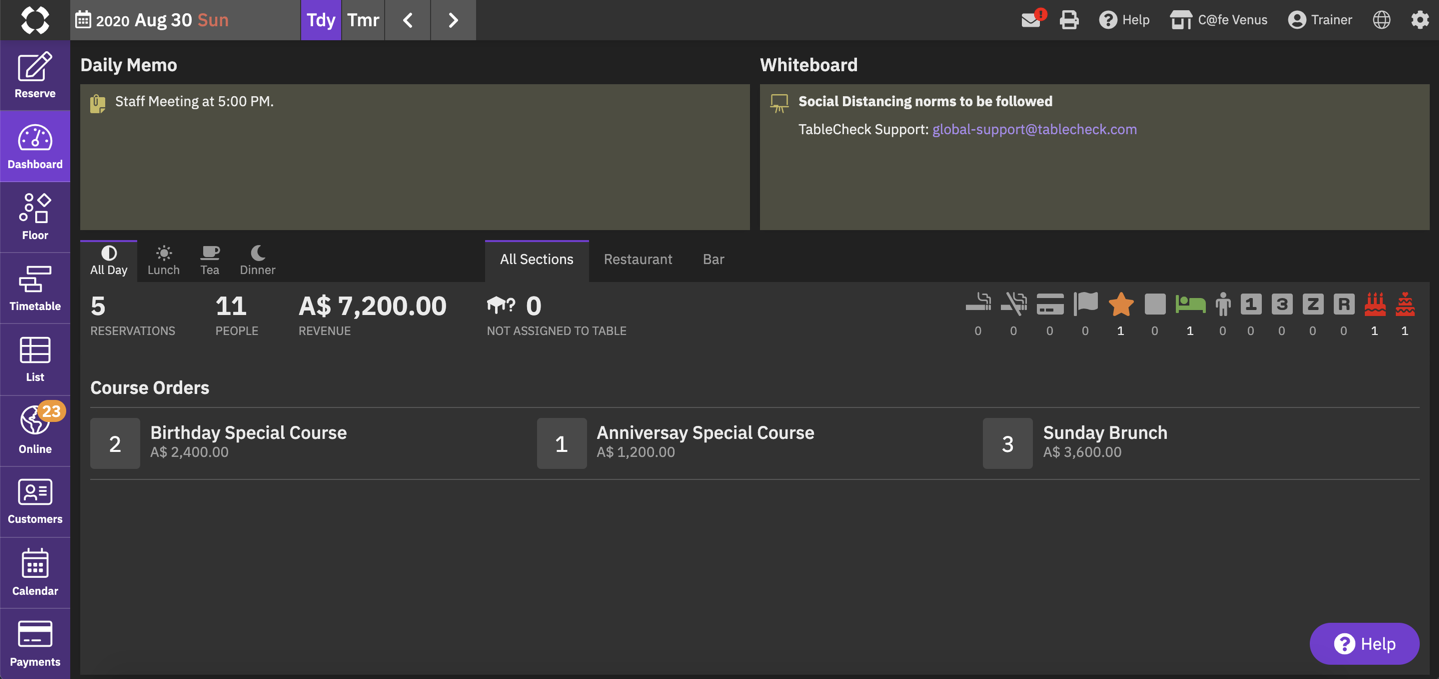 Floor View Page
Classic Mode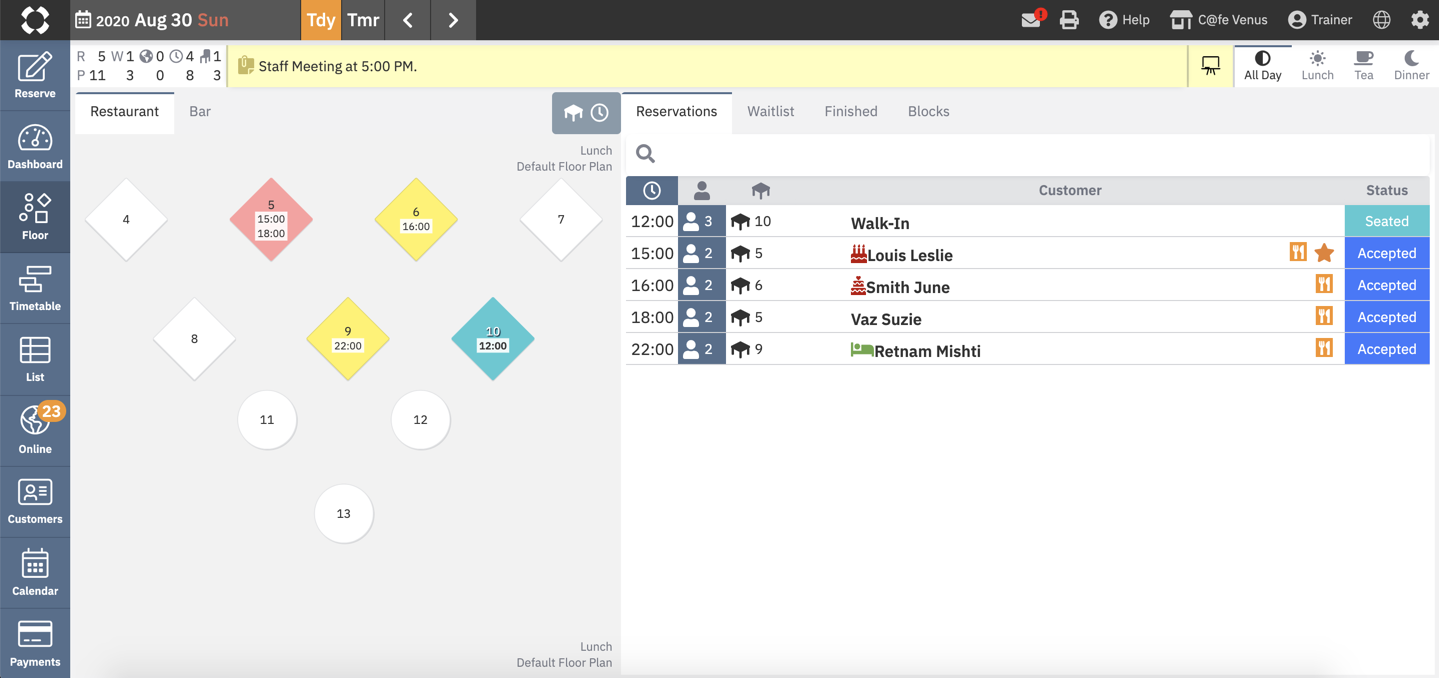 Dark Mode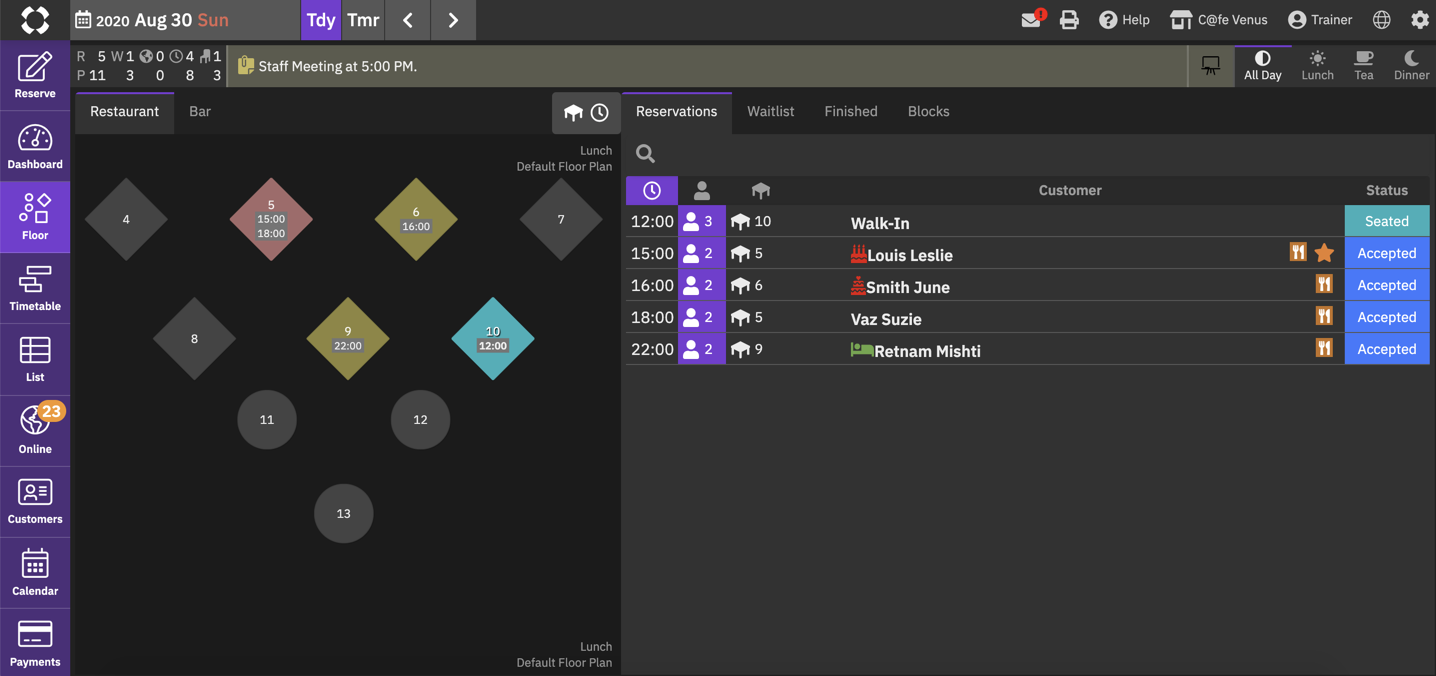 Timetable View Page
Classic Mode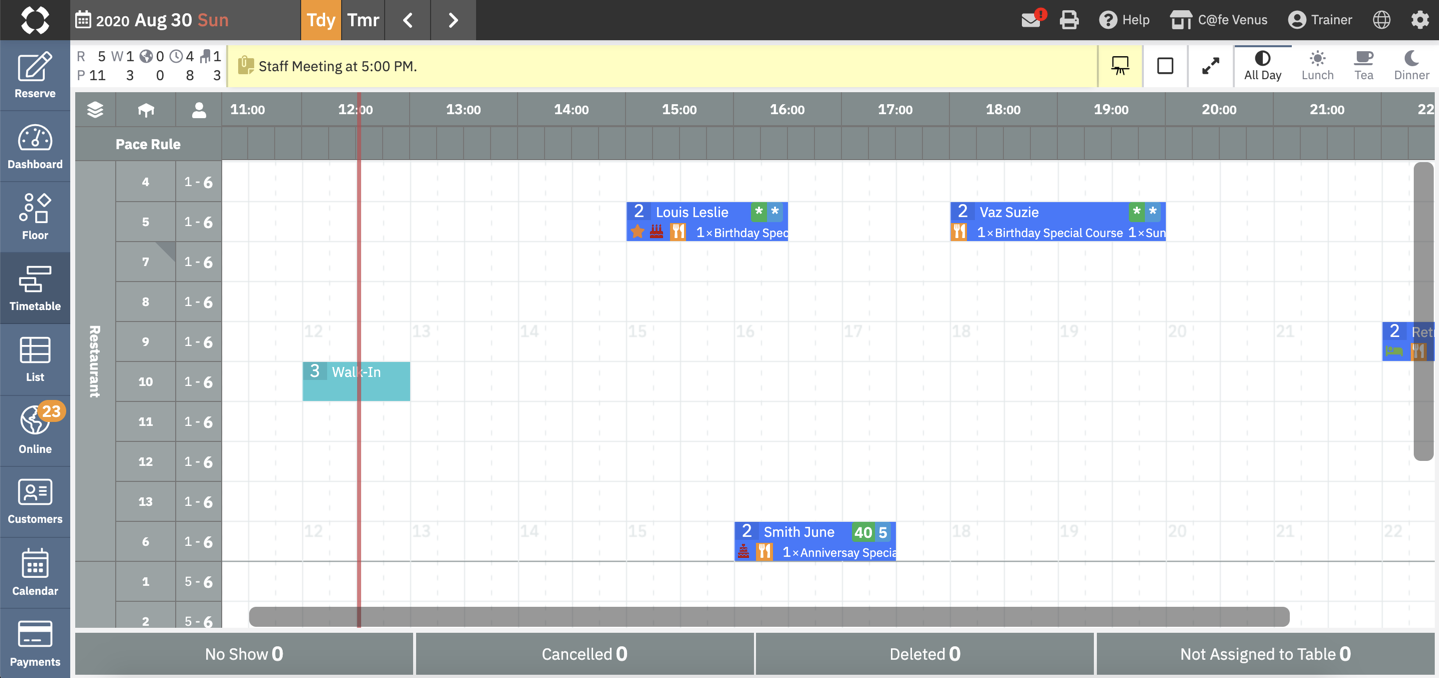 Dark Mode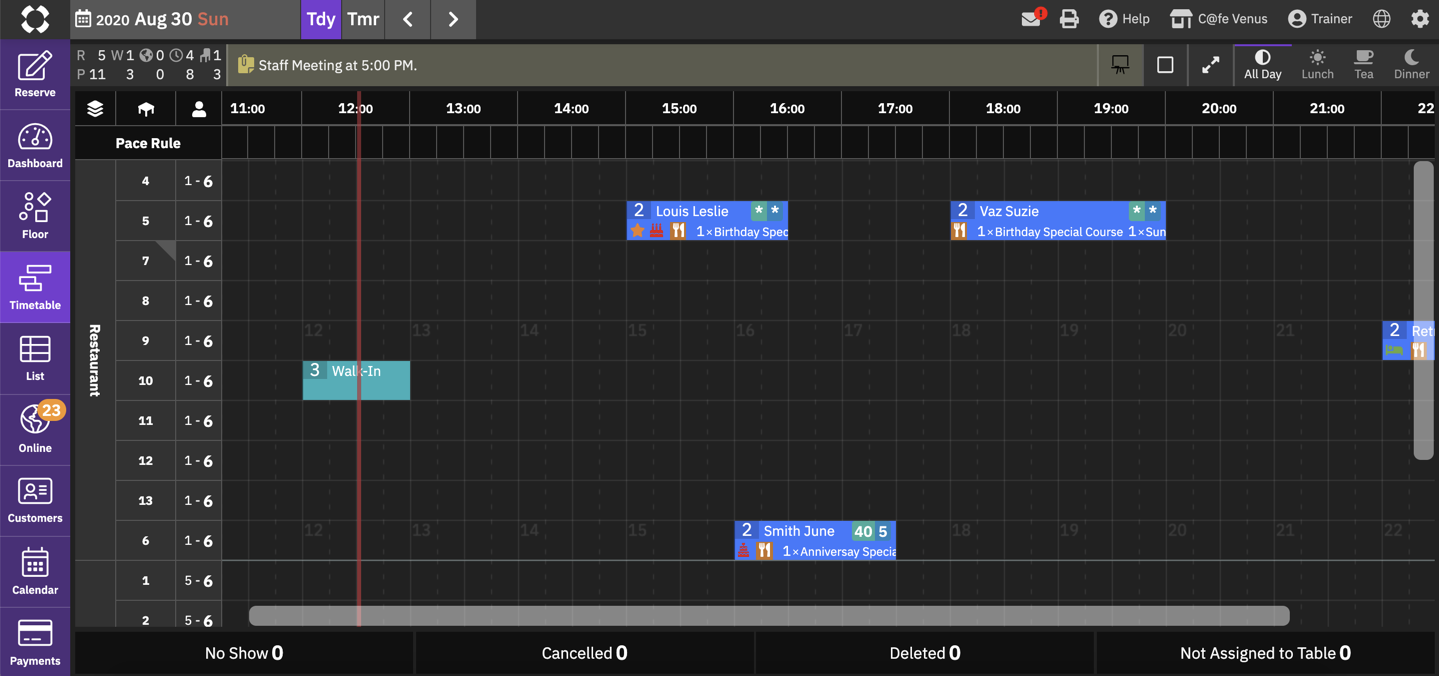 Switching between modes
Click the cogwheel ⚙ icon on the Manager screen (former TableSolution 3.0) and select your preferred mode.
Your selected mode preference will be saved even after you log out.
Please note that the Dark mode is available for TableCheck Manager & Insight, it is
not yet available
for the Settings System.
Modernized Icons
The icons on the left panel have also been slightly modified.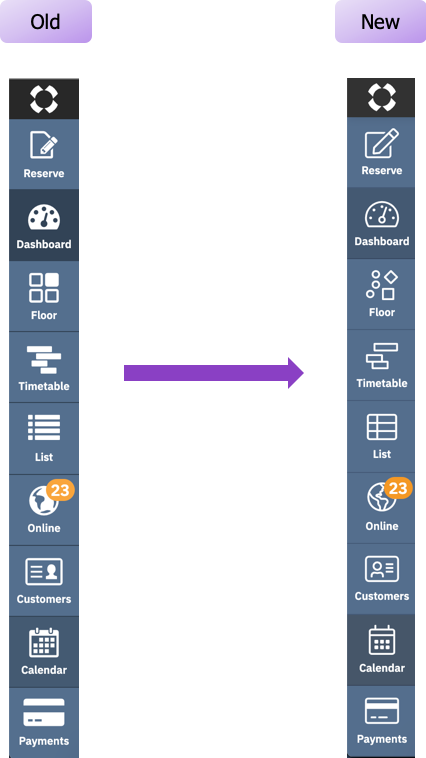 Few flag icons have been changed, the differences are highlighted below.