Release Date: 14 September, 2021
Email / SMS Template Customization
The ability to customize the content and design of your SMS /email notification sent out to diners is finally available!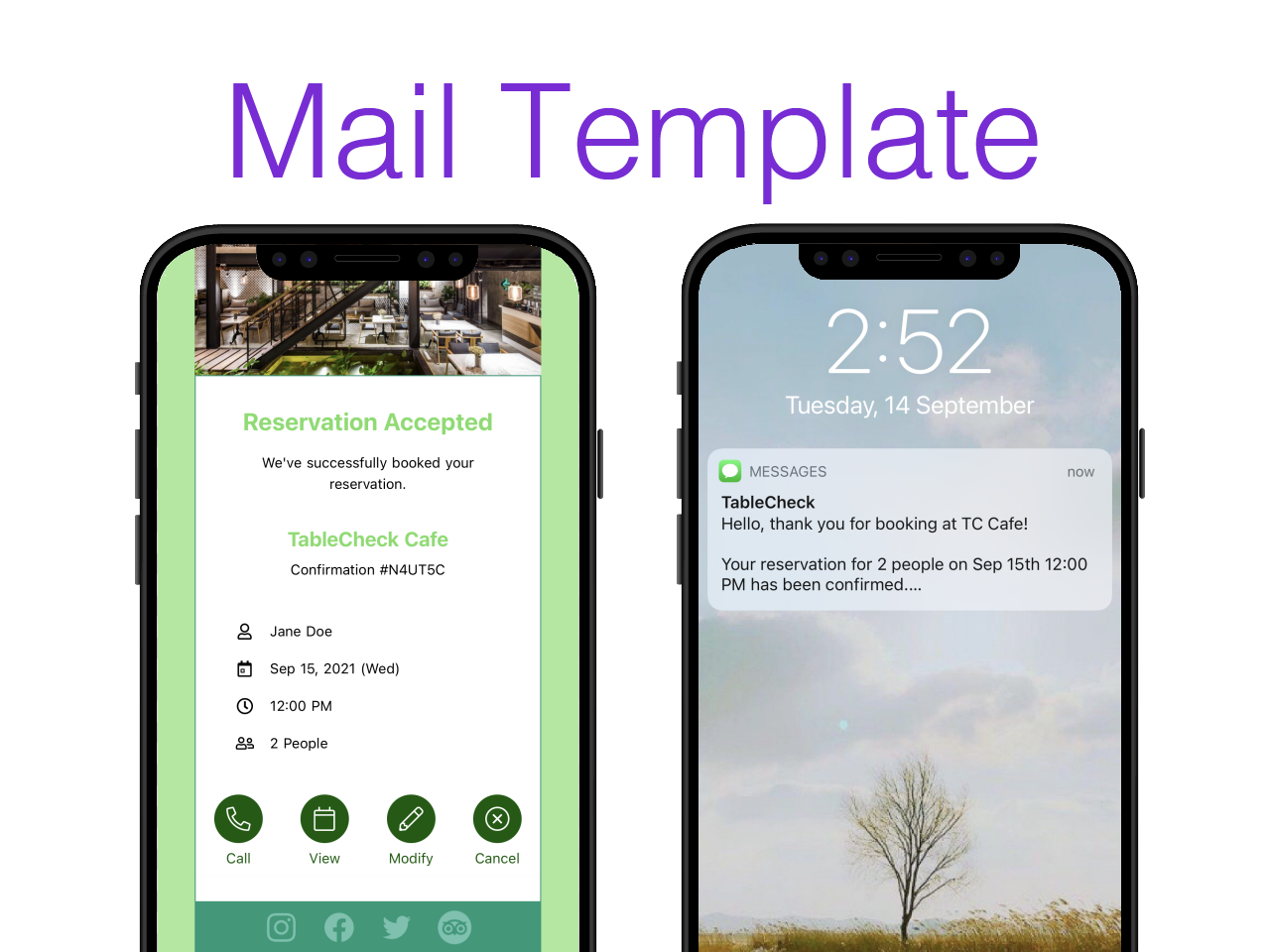 Customized SMS Template Sample 
TableCheck has default text for each of the SMS type that is sent to the diners, with SMS Customization, you are now able to craft your own text based on your specific requirements, that may depend on various factors such as the country that you are based in, the kind of restaurant, etc.
【Reservation Accepted】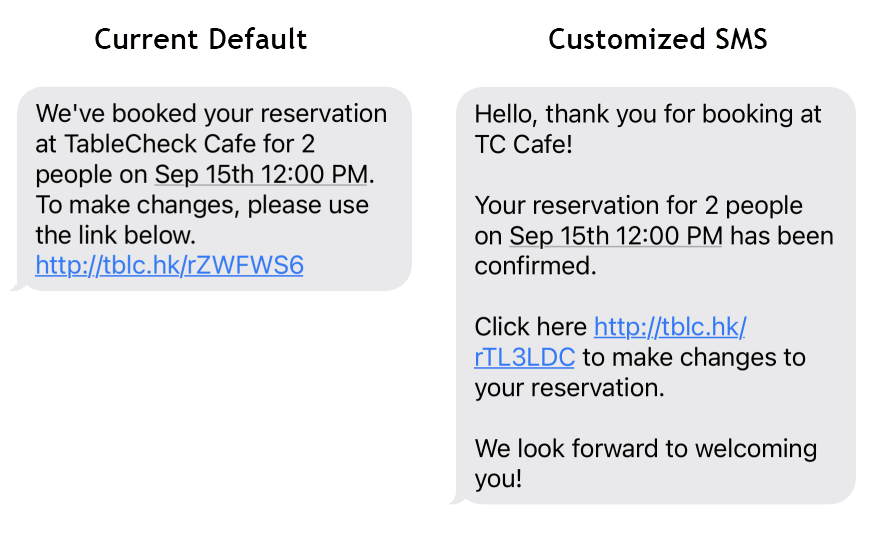 SMS is an opt-in feature with pay-per-use charges varying by country.
To activate the feature, or if you have questions, please reach out to our support team in the appropriate regions.
 Customized Email Template Sample 
Mailer Theme feature allows venues to come up with their own themes to match their venue brand, and apply them to diner facing emails sent out by TableCheck.
Theme customization includes the ability to modify mailer color schemes, addition of header and footer images etc.
【Reservation Accepted】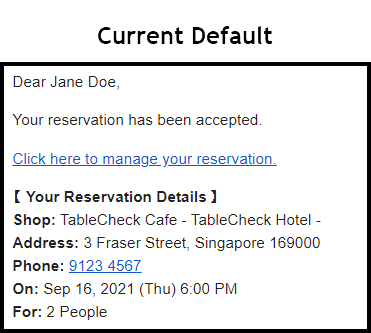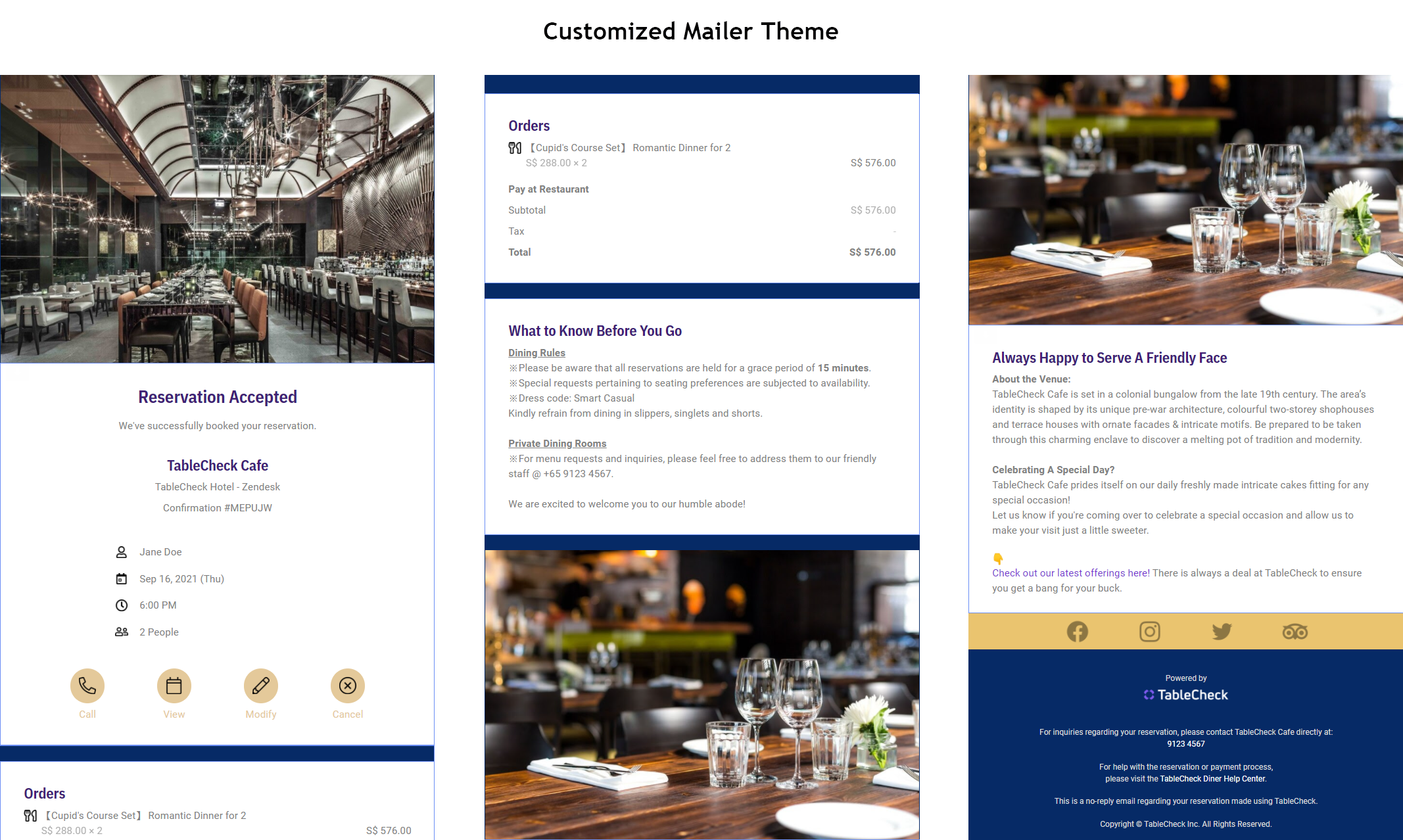 ---
Calendar UI with Closed Days Reflected
Following the recent update, days that are indicated as Closed in your Sheet Settings in TableCheck Settings, will now reflect in gray color on the Calendar view.
Clicking on these grayed out dates will not redirect you to the Timetable view as with other open dates.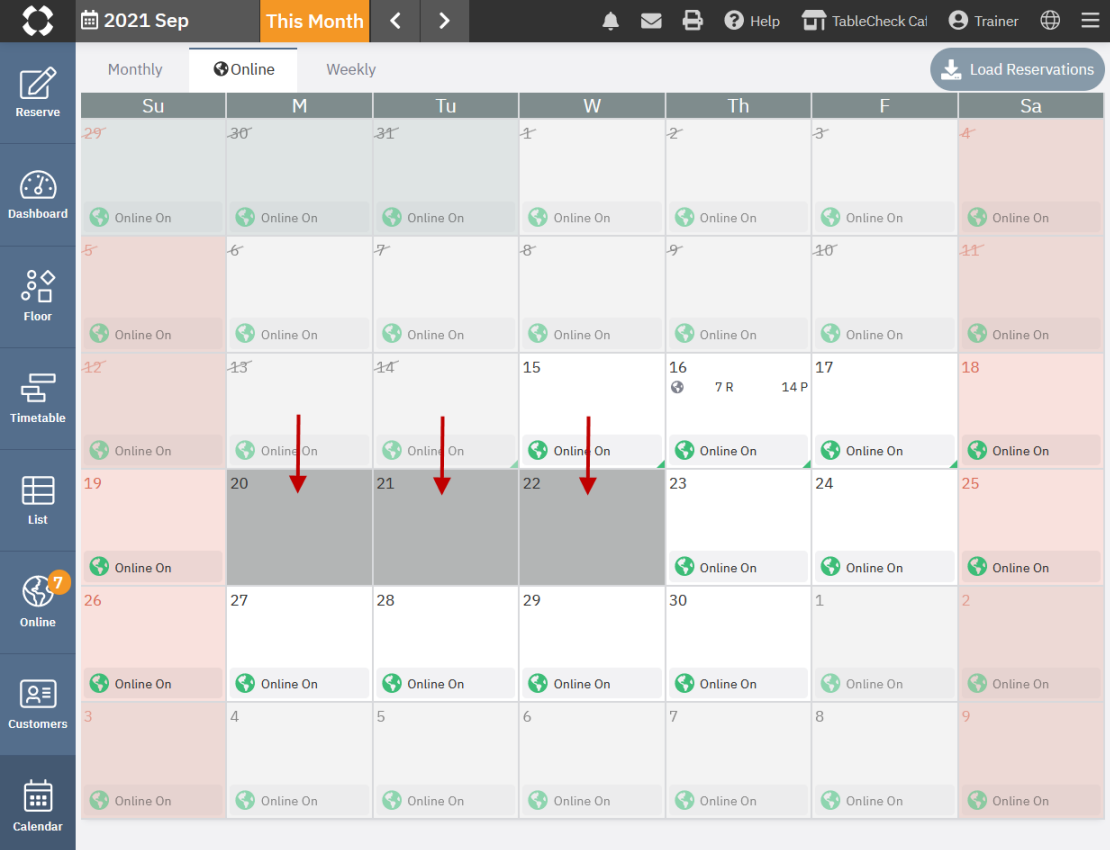 Do check out our below articles for a list of articles pertaining to closing your shop via TableCheck Settings.
---
Online Stop Button in Reservation Screens
You are now able to see and amend the Online Stop / On status reflected on the Floor, Timetable and List view.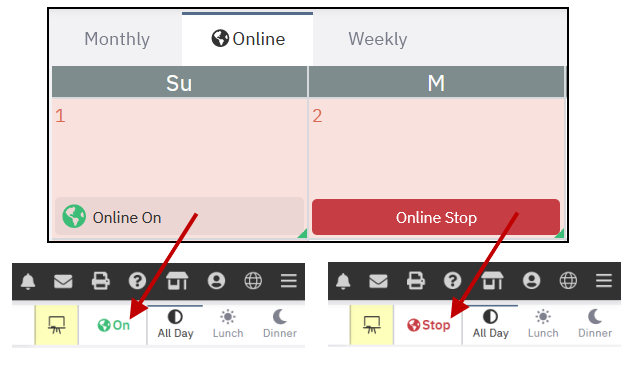 Click on the Online Stop / On status reflected on the Floor, Timetable and List view to immediately switch Online availability without having to move to the Calendar view.

TableCheck
cannot
control the table inventory for any/or all third party sites.
To manage such inventory, please refer to your respective site's management screen.