It is possible to search for and export a report of Credit Card Integration usage, on the Settings screen.
Ability to access the payments report is only available to users with the respective role permission.
Click
here
to view details regarding roles & their authorizations.
1. Go to Payments on the left panel on the Settings screen.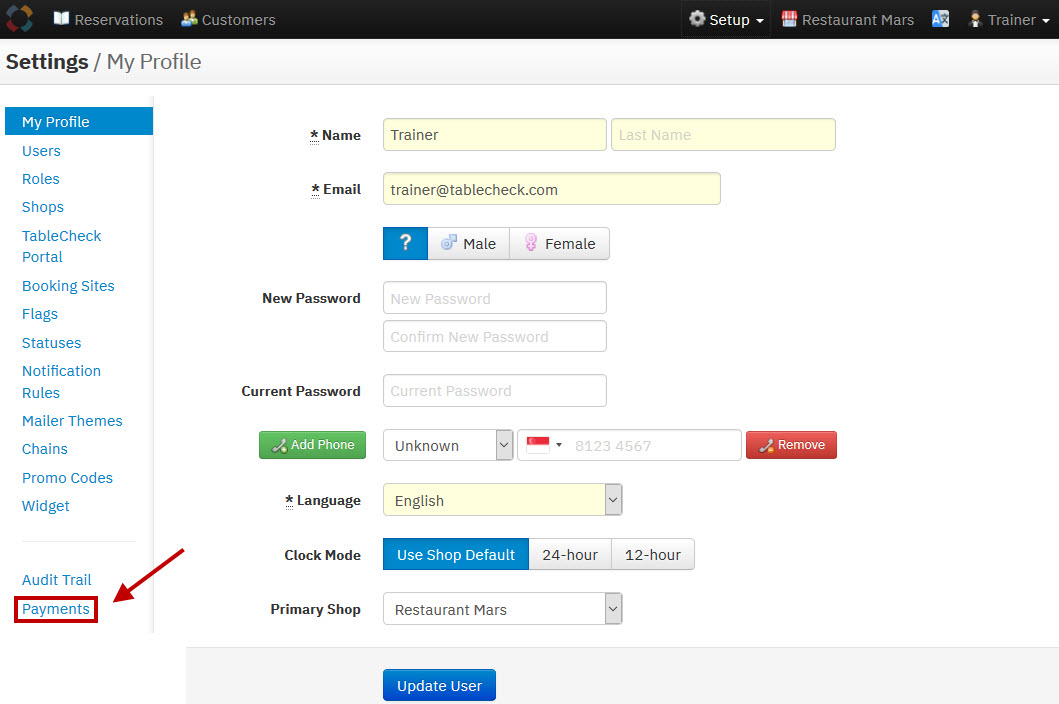 If you are currently on a different settings page, kindly first proceed to the settings page by clicking the Setup wheel icon (located on the top right hand corner), → Settings to get to this page.
---
2. Indicate the conditions you wish to apply to your report.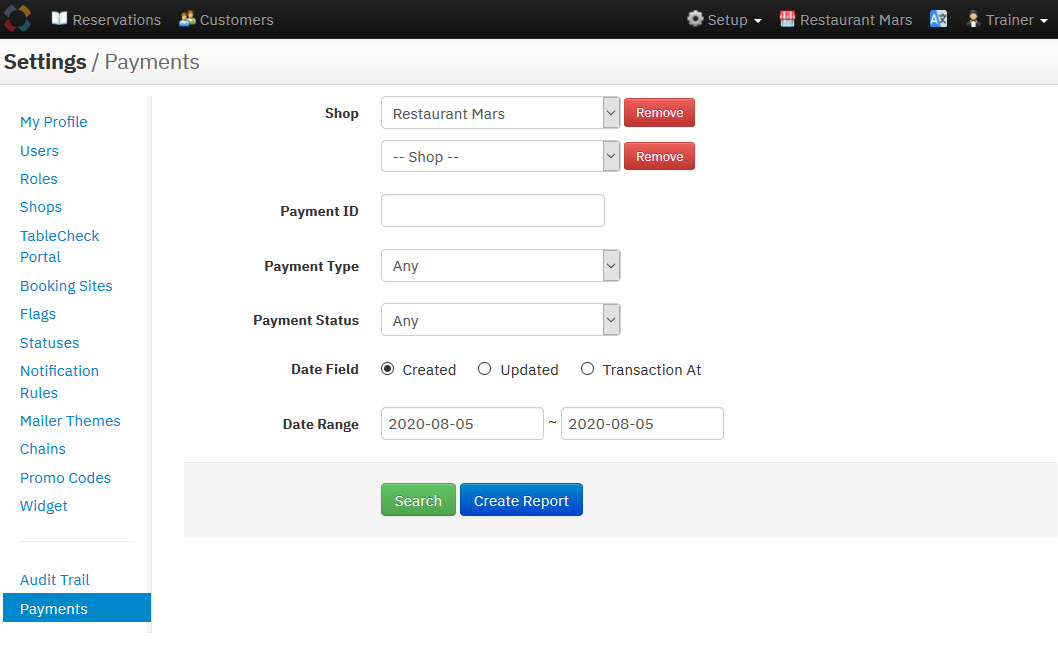 Payment ID - refers to the ID displayed in the Payments tab on the Reservation Details page.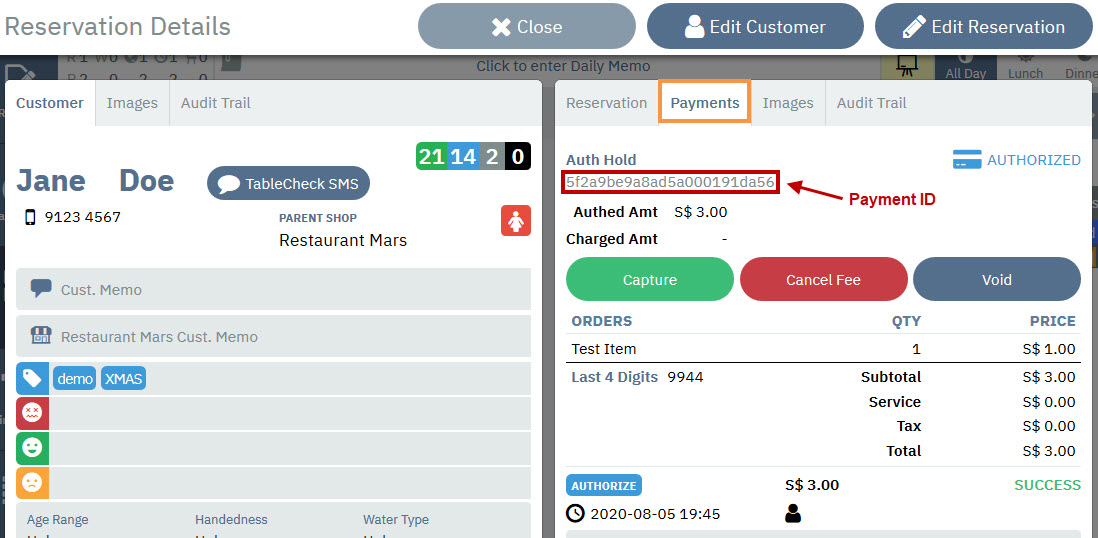 Payment Type - can be Any / Auth Hold / Prepay / Contactless. (leaving field blank will display all results.)
Payment Status - refers to the status displayed in the Payments tab of the Reservation Details page.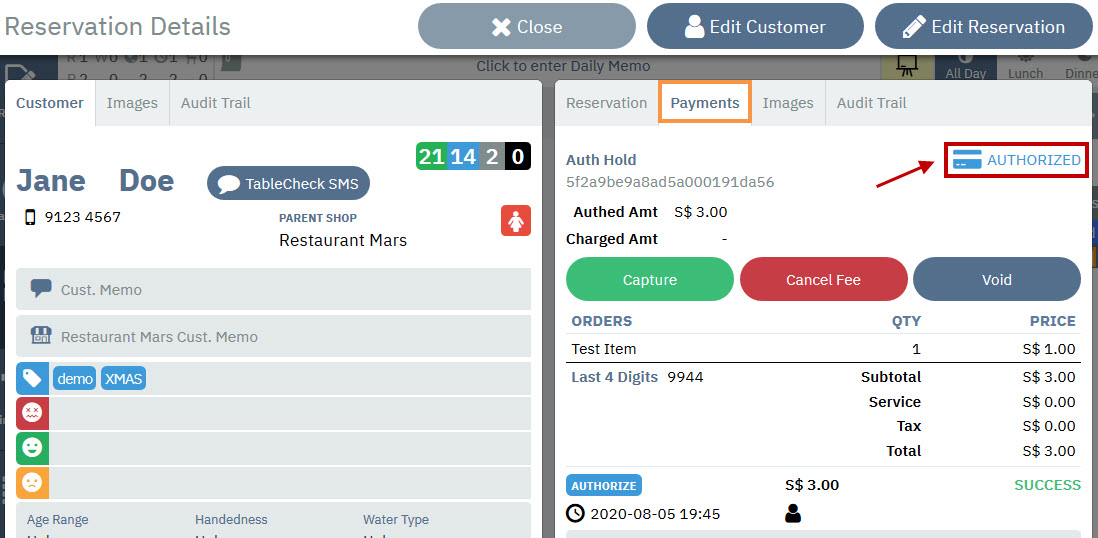 Date Field
Created Date
This refers to the reservation creation date.
Updated Date
This refers to the date of the reservation's latest modification.
(modification may refer to update of customer profile, change of time or date, etc.)
Transaction At Date
This refers to the date of any payment related transaction.
(transaction may refer to capture, void, refund, etc.)
---
3. Once you are satisfied with your selection, select one of the following options to view your data.
Search
Your filtered results will display on the same screen once generated for your viewing.
Only a limited number of entries can be displayed at once, therefore, please select Create Report if your report has many entries.
Create Report
An email with the download link for the report will be sent to your user account's registered email address.
Please note the following:
Date Range can be set up to a maximum of 31 days.
This report shows the latest information as per your Manager system.

Therefore, if you process refunds on a monthly basis, the transaction details may not match accurately.